Click here to get this post in PDF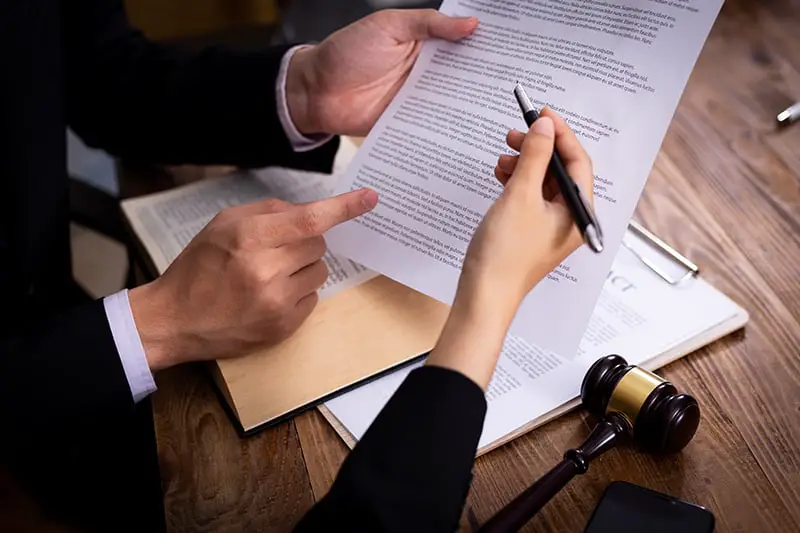 Business budgets sometimes do not take into account things like retainer fees for an attorney. But the consequences of not having a lawyer on hand can take out a business completely.
Having an attorney on retainer does more than secure a business' bottom line. It is a layer of protection from lawsuits and other unexpected legal issues. We are going to explain what retainers are and how they should be part of any business plan.
Retainers Explained
A retainer is a fee that someone pays a lawyer for legal services. The services differ depending on what type of retainer they pay for and obtain. 
The first type is a general retainer. A general retainer applies to a period of time. It is not to cover specific projects or cases. A general retainer's purpose is to have an attorney readily available to answer legal questions and discuss legal issues.
A retaining fee is when a client pays in advance for future rendered services. It comes in the form of a deposit or a lump sum. The retained lawyer then puts that money in a trust account and applies it to their future fees. If there is any leftover at the end of the project or case, it is refundable by law.
The last type of retainer fee is a special retainer. It applies to an attorney that is hired for a specific reason. In some states, this type of retainer is prohibited by law because they cannot be dismissed until the case is over.
When Retainers Are Useful
Often it is more efficient to pay retainer fees than to hire a firm full-time. The smaller fees are useful when you only need the occasional legal services. It can also save upwards to tens of thousands of dollars because a retainer does not involve paying a lawyer for the long term.
Retaining an attorney works in different ways. However, the most common use is paying the retainer as a down payment towards future legal costs. It does not mean a client cannot accrue further fees. Instead, it works as a promise that the lawyer is available when you need to use their expertise.
It makes no sense to hire a firm when if you only need an attorney every few years and for specific things. However, if you do face regular, frequent legal work, retaining a law firm is the only path forward. 
3 Reasons to Have an Attorney on Retainer
The various reasons to have a lawyer on retainer ranges depending on the type of business. The fact remains that having an attorney one on retainer is helpful.
One of the primary reasons to have an attorney on retainer is because they are always there when you need them. Business owners need to expect the unexpected, and a retainer ensures that legal advice is readily available. The best route to take when narrowing down the search for an attorney that suits your needs is to find one specializing in your type of service or product.
Accidents happen. And we know we cannot plan for the unexpected. In the case of a lawsuit, having an attorney on retainer means that you do not have to struggle to find the representation that is right for you. The dire need for a lawyer often leads to a client being charged more for legal advice than if they already had an attorney available. 
The theft of intellectual property is a growing problem amongst all sorts of companies. It is essential to protect your ideas and innovations to be successful. An attorney that specializes in business law helps protect your asset and livelihood.
Finding an Attorney That Fits
It is important to have an attorney on retainer that has specialized knowledge in your field. Business lawyers have the experience to back you up in case of a lawsuit or stolen intellectual property. 
It is important to determine why a business needs an attorney on retainer. The next step should always be research, whether online or through your personal network. You need to compare various lawyers and ask the questions that pertain to you and your needs. Keep your budget in mind because the point of paying a retainer is so you do not waste money on services you will not utilize.
---
Finding the Best Business Attorney For Your Firm
---
It is not comfortable to think that one day you may face a legal battle. But it is better to be safe than sorry in the long run. Know what you want and need so that you are not only protected but feel comfortable going to when you have questions or concerns. 
It is your right to compare retainer fees and attorney knowledge. It is your business that you are trying to protect.
Image Source: Shutterstock.com