Click here to get this post in PDF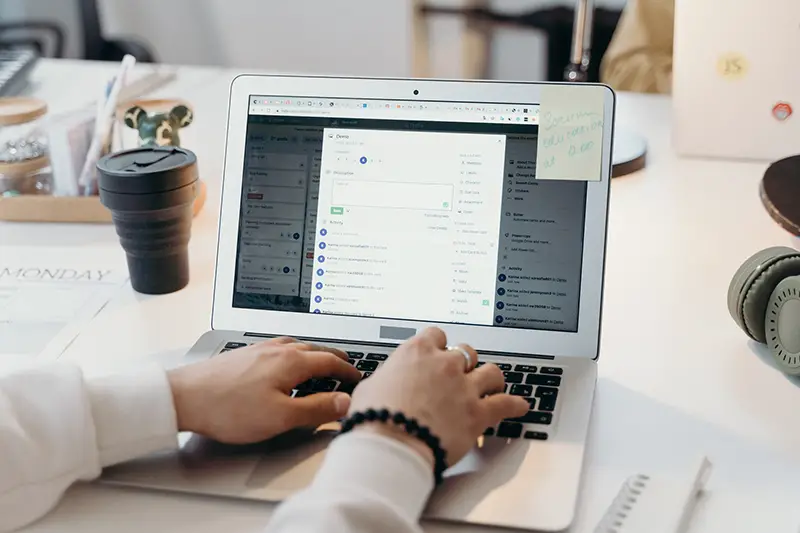 The pandemic has encouraged the acceleration of Industry 4.0. Back then, some countries in Asia and Africa were not optimized about getting Industry 4.0 movement anytime soon. But since early 2020, or when the outbreak occurred in many countries, the need to hire talented remote developers has been increasing.
ERBIS is one of the most renowned software developer providers on earth. The company claims to have the talent to serve many clients in other countries. We had a good chance to meet with their representatives to discuss remote software engineer management and recruitment.
Before hiring any talent to join your crusade, you must ensure you've covered all bases, including how you'll manage the distanced professionals. When you hire experienced remote developers, dedication, and commitment are key indicators of a successful remote developer and should be considered during the hiring process. We'd like to share the best tips for managing remote software development.
Focus on stellar communications
Language barriers or other communication problems are the last things you want from your remote software developer.
First things first, make sure that you both are speaking the same language. Using translators or interpreters whenever you're in contact will add more expenses.
The second thing to consider is the place and time differences between your company and your remote software engineer team. It is imperative to comprehend that your talents and collaborators also work in different places and time zones. Consider the time zone differences when picking your team.
It is actually cool to work with a remote software development team that has distinct time zones from you. As long as you both can keep to fulfil the appointments and collaborations, it will be great. A timely meeting is very important.
If you've chosen ERBIS software and app services, you've landed on the right company. Their developers are operating in Ukraine. The time differences are having three time zones. They are slated as the most flexible and fantastic talents ever.
Use the right collaboration tools
The collaboration tools will be the moving parts of the overall team. Without these, you can't move your project. It is important to prepare and double-check all the tools you will use to collaborate with your remote software development talents.
These tools include professional emails (separate them from your personal or another project), cloud tools, document sharing, online messenger, scrum solutions, project management app, e-conference, and many more.
Some tools are standalone solutions. But you can also find all-in-one collaboration tools. Consider discussing this first with the respective in-house team.
Determine the workspace
You and your internal team must find a good spot to work with your remote collaborator's team. In some cases, some companies even create a separate room for a particular project. If you have a new project, you could also use this idea.
Ensure the room has a good internet connection and all the supportive devices, including laptop or PC, mic, video cam, and other necessary tools. The idea here is to get the workspace free from distraction and versatile for collaboration and communication. Your team will need to focus when working.
Design the workflow
No matter how big the project scale, clear guidelines must cover all aspects, including authority, assignments, and accountability. The guidelines will smoothen the collaborations between the different parties.
A clear explanation of the procedures will give your internal and remote teams a heads-up about what to expect in this project.
Share the idea of your project and your mission to make it done.
Review the documentation of the project requirements and details. Make sure to be open to discussing all the time since it will be the key to the development quality.
Your main goals might slightly change because of factors like limited budget, natural disasters, shortage of workforce, server problems, etc. But there is no need to worry.. ERBIS company will provide the services with your project manager to analyze results and re-strategize if needed.
Establish good relationships with your partners
One thing that many business owners often forget is that they are working with humans. And as social creatures, we shouldn't neglect our nature of interacting with each other for specific goals. When you hire a remote software engineer, you are hiring a person.
It is crucial to get a good connection with your team.  Although you might not be able to meet physically, you could establish personal relationships by online communication tools. Arrange the meetings to share your ideas, visions, and missions. Don't hesitate to share your main goals and personal stories that lead you project imagination. As you are discussing the matters with them, you will know each other better. The more you share connections, the more they are willing to support you with the project.
"Hands-off" is a Big NO!
You are the one who makes the ideas and plans for it. So, it is not surprising that you are getting involved although a remote software developer is fully responsible for the software solution.
Indeed you are the owner of the project. You will hit the last decision your hands. And the results of the solutions will depend on your participation. If a client thinks that hiring remote software development is a hands-off solution, that can be so wrong.
If you don't pay attention to each milestones your team have reached, the result might be way out of your expectations. There is nothing more excruciating than a project owner who is not dedicated to their premises.
Supervise your project
It is highly important to see how things are going. Although your remote software developer gives you a weekly report, you will need to see the details on a daily basis. Provide feedback to specific points that you think necessary. Discuss with the manager or ERBIS representative your concerns, tips, ideas, questions, inquiries, and others. As mentioned, you are wearing the helmet of the project progress. . it is your right to monitor it from top to bottom.
Verdict
Working with a professionals overseas is not entirely different than working with your team in the same area. As long as you consider the tips above, you could vouch for your project's success
You may also like: What Can Management Software Do For Your Business?
Image source: Pexels.com