Click here to get this post in PDF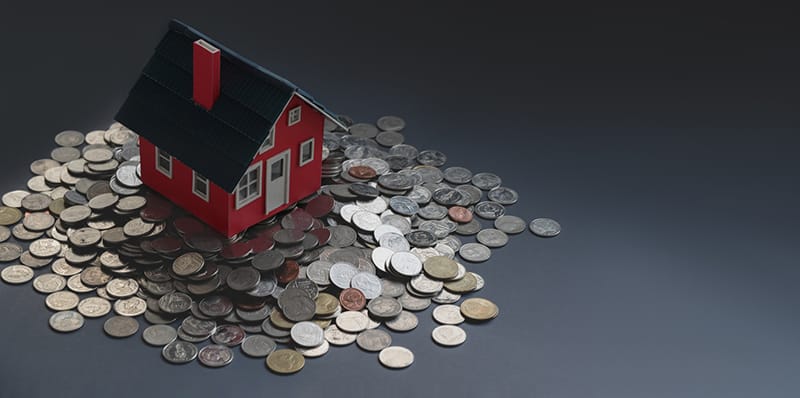 Growing old most people dream of an independent life which usually includes a house they can call their own. It takes years and years of savings for someone to own a property to live. Buying a home is stressful as it is, but it is going to be more stressful in such times. Thousands of people are without jobs, so buying a house is probably off their radar, but for those lucky enough to be in a position to purchase property will need tips. You'll need all information about the deposit, mortgage, etc.
Below mentioned are some tips that may help you ease the stress of buying a house are:
Look for a realtor that is adapted to the new COVID-19 measure
When the pandemic hit places like New York, in-person home viewing was banned. It is still not open in most areas. One should be prepared to look for houses via layouts and video calls, and if allowed visit the place just before finalizing.
Read the fine print regarding loans and their interest rates
Since the virus hit, the economy is in a turmoil which has also brought down the prices of properties. Loans now are being provided at historically low interest which is beneficial for first-time buyers.
Save a deposit and assess how much you can borrow
 If you have saved money over the years, you need to know how much you can borrow and at what rate so you can decide your property accordingly. You should to have a deposit for the initial payment.
Take care of other stuff like locality and facilities you'd like to have
You should still take care of the locality and also the facilities being provided in the area during difficult times like an outbreak. You need to assess the locality, you think of getting a house in, as it plays a vital role in controlling and managing adverse situations.
Get a good credit score and learn the process of getting loans
When you apply for a mortgage, the lender will assess your affordability by looking at your annual salary and your credit history to see whether you're a reliable borrower and then assess the amount you can borrow. You should clear all debts and get a good credit score before applying for loans.
Take help from government schemes if needed/possible
One can make use of several government-backed schemes that aim to give new home buyers a helping hand. Like in the US, there is a federal government scheme that allows eligible buyers with a small deposit (less than 20%) to get a home loan without paying a large sum.
 Know about guarantor loans
A guarantor loan for bad credit is a safer, sensible, less complicated option which helps you rely on someone who trusts you to make payments and if you're unable to cover the costs, your guarantor covers them for you.
Decide preferences and consider planning in advance
You should decide the budget and any preferences you may have prior your house hunting process as you will have a brief to give about what you expect. Deciding all this will help you find the perfect house quicker. You should have a long term plan in your mind so that you know what kind of home you are searching.
Look for other options of borrowing money if you don't want home loans
 One can also look for options like a joint mortgage or shared ownership in case someone is unable to pay the entire amount.
 Set and stick to the budget, if possible!
During the times of pandemic, it is necessary to stick to the budget set for the new house, as sudden financial changes don't go too well with these uncertain times.
You can get your dream house very easily, quickly, and with less stress during this challenging time. Anyone can use these tips to get a hassle-free home hunting experience. Being a first-time buyer is not easy. You will need all the help you need and learn more about it during the process too.
You may also like: Real Estate Notes: A Smart Investment Alternative
Image Source: Pexels.com