Click here to get this post in PDF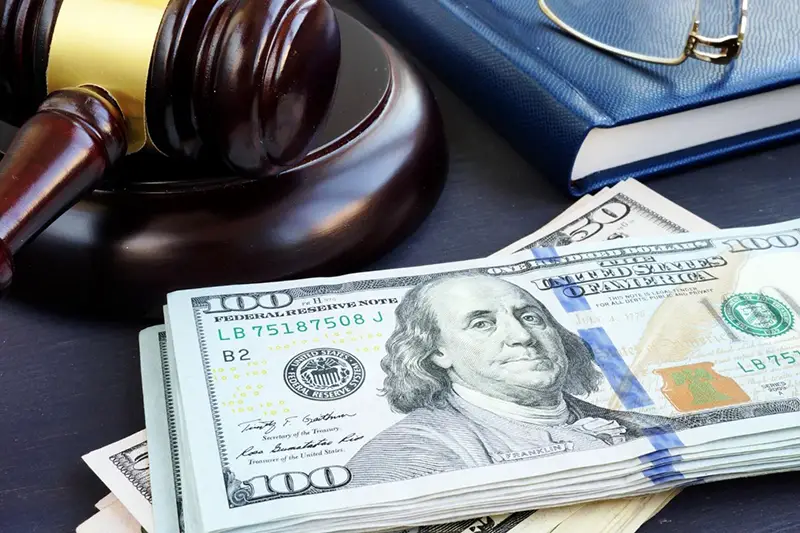 Did you just cash in a large settlement?
Maybe you were hurt in a car accident, and your insurance company or the party at fault has compensated you for your injuries and losses. Or perhaps you have successfully sued your doctor after a case of medical malpractice.
Whatever the nature of the settlement, the thing is, you now have a lot of money in your bank account – possibly the highest amount of money you've ever held in one go. So knowing how to manage your settlement cash is super important, especially seeing that about 70 percent of people go broke within one year of receiving a windfall.
Read on for expert tips on managing settlement money wisely.
1. Plan for Taxes
Of course, Uncle Sam is always watching, ready to take his fair share when a lottery or other windfall hits your account. When it comes to legal settlements, however, the tax code varies.
Some settlements, such as physical injury compensation, don't attract any tax liability. The money you receive from such settlements is yours alone, but they'll need their cut if you retained a lawyer.
Most settlements emanating from a civil lawsuit are taxable. So, for example, if you sued for lost wages and won, the settlement money is subject to taxes.
It's crucial to understand the nature of your settlement and the tax implications that apply to it. If the money is taxable, the first thing you need to do is plan for the taxes.
If you go ahead and spend the money, it may run out before you meet your tax liability. You'll incur tax debt and possibly IRS fines.
2. Budget for Medical Expenses If Necessary
If your settlement is a result of a personal injury claim, it's possible that you're still receiving treatment for your injuries. As such, it's prudent to prioritize budgeting for your medical expenses.
Also, look into getting more health insurance to cover the additional healthcare costs that might arise.
3. Keeping the Money
You'll typically receive the settlement cash in your checking account. Should it stay there?
A lot depends on the amount and the nature of the settlement. If it's a structured settlement (pays out portions of the total settlement over a period of time), you may want to keep it in your checking account so that it's easy to spend it.
If it's a lump sum settlement, it makes more financial sense to move most of it into a high-interest savings account as you figure out how to put it to better use.
And, by the way, if you have a structured settlement but would like to convert it into a lump sum payment, a settlement company like Wepaymorefunding.com can help you do that at a fee.
Make the Most of Your Settlement Cash
You've put a lot of effort into securing your settlement cash, but that's only one half of the task. The other half is ensuring the money helps you lead a better life. Regardless of how the settlement came about, these settlement management tips will help you make the most of it.
All the best, and keep browsing our blog for more helpful tips and advice.
You may also like: 6 Tips To Assist Small Business Owners During Tax Season