Click here to get this post in PDF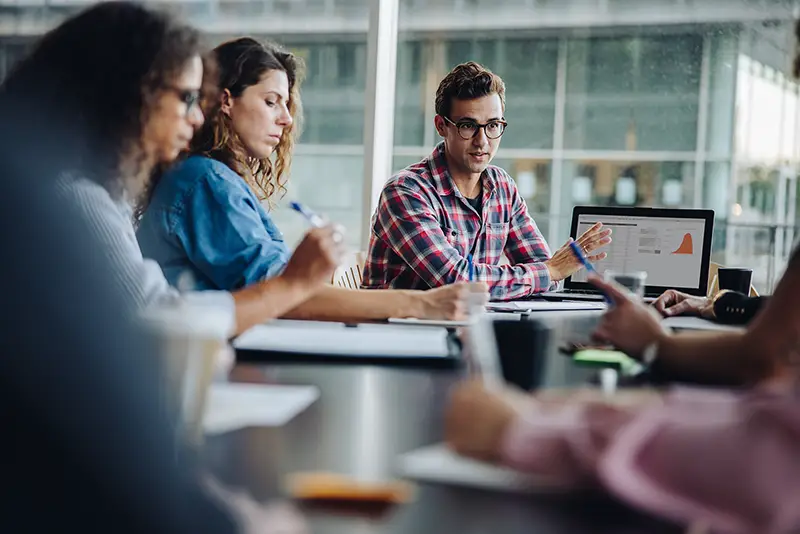 Sometimes, even the most passionate company owner can find themselves stuck in a downward spiral. After all, every business is vulnerable to stagnancy, and there are situations when it's not easy to find the root of the problem.
Typically, the reason why a company fails to innovate is due to a lack of employee communication. If your workers aren't on the same page and aren't sure how to move forward, it will cause plenty of problems for your business.
While it might seem straightforward to improve communication and innovation, the path to success isn't always clear-cut. So if you're struggling with your company, here are some tips to help you increase employee communication and innovation.
1. Relying on a platform for innovation
Communication is a significant problem for companies that don't have the necessary platform for success. Fortunately, some services offer an open innovation platform to help accomplish your goals and improve overall communication. Typically, a company's innovation platform is restricted to the boardroom or R&D labs, but an open innovation strategy uses all facets of a company to achieve standout success.
It might seem strange, as an open innovation platform sounds like you're trying to turn innovation into a routine grind — the opposite of innovation. Fortunately, you're not necessarily standardizing innovation as you are developing a foundation for your business to innovate. It makes things easier not just for employees but for company owners as well.
2. Best-practice methods for remote team management
Most companies that rely on remote team management will experience plenty of issues if they can't improve communication with their employees. The good news is you don't have to develop software yourself, though you're free to hire custom software developers to create tailor-made solutions for your customers.
Instead, you can go for the most popular online conferencing and messenger software to help you and your staff communicate. That way, you can run your business from the comfort of your home, and your employees can do the same thing. You can even run most of your business processes off-premises with the help of cloud computing solutions such as Microsoft Azure or Amazon Web Services.
3. Encourage communication with an open-door policy
Last but certainly not least, you'd be surprised how much you can influence your employees by encouraging them with an open-door policy. If your staff are free to walk in and ask you questions about the company, they'll be much more comfortable with their responsibilities. Keeping everyone on the same page is crucial, especially if you have a work-from-home policy.
If your employees are comfortable asking you questions, they'll be more likely to communicate with their peers. A friendly work environment is crucial as it helps foster loyalty and innovation. They might even have a few ideas to share.
Conclusion
Communication and innovation are core qualities of a successful business. The above tips will help you prioritize communication and innovation, ensuring your business is as productive as possible. While you might not experience overnight success, a bit of consistency can go a long way.
You may also like: Applications for Increased Employee Engagement
Image source: Shutterstock.com