Click here to get this post in PDF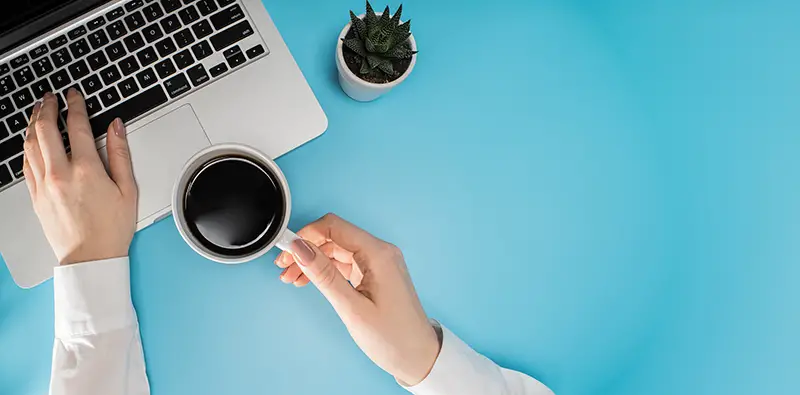 Many small business owners, regardless of their industry, hire freelancers. Almost every industry needs authors, marketers, programmers, designers, accountants, attorneys, and other professionals who can work on a contract basis.
You may be able to work from home or at your favorite coffee shop, choose what projects to work on, get your work started, and create real value. However, freelancing isn't always straightforward, and there are a few tips you'll need to succeed in addition to being a great worker.
So, here are six tips that expert agencies like High5 suggest you should know to become a successful freelancer:
1. Describe Your Expertise
When clients are looking for a specialist to recruit, they want a freelancer who has worked in their industry before. Think about the type of freelance business you'd like to start. Know where you've previously done work. Consider how your past work and skills will help you form and mold your freelance career. Also, use your past work experience to show your expertise and gain client trust.  
2. Set Your Price and Negotiate as Needed
Many new freelancers are tempted to undersell themselves at first, believing that this will help them develop a client base. You should set a competitive price for yourself based on your qualifications.
Keep in mind that clients want to work with experts they can trust to handle the project confidently and professionally. Pricing yourself too low will cause potential clients to lose faith in your abilities. It can also set a low standard for your clients for professional rates.
Instead, consider your professional experience and business knowledge. Consider the types of work you've done before, the outcomes you've achieved, and the going rates in your sector. When you bid on jobs or contact clients for work, be honest about your price.
Look at what those in your business make when deciding on an hourly rate. Calculate how many hours the project would take you, including time for revisions and consultation with the client about the project, if you need to set a cost for the whole project.
Keep in mind that as your freelance career progresses, your experience will grow. As a result, you'll need to change your prices. You can use this trust in your abilities to change your rates and ensure that you are adequately paid for your work as you develop your portfolio and continue to prove yourself to clients.
3. Build Your Digital Presence
Various digital platforms make it simple for freelancers to build a portfolio. This portfolio highlights their skills & experience and puts them in the market for those looking to hire in their field. You can establish a strong digital presence across a variety of platforms. In addition to using these platforms to create a portfolio, you can also use social media to promote your freelance business.
Another effective way to showcase your work is by using an app that can generate explainer video content. This is a free tool to use with very unique features and is user-friendly. To get this app, find out more here.
Create a LinkedIn profile and use it to communicate with everyone. Building a strong network will provide you with leads for potential clients as well as opportunities to showcase your professional skills.
4. Utilize Online Platforms to Help You Find Clients
With the rise of freelancing across industries, web-based platforms are becoming more important in connecting freelancers and clients. Platforms like High5, which provide a workplace for thousands of independent professionals to showcase their talents, are at the forefront of this industry.
Clients looking for freelancers are aware that they can build accounts on these sites and search for the independent professionals they need. This allows them to quickly gather offers from a variety of independent professionals in the right niche and display their portfolios and examples of previous work.
5. Keep Track of Clients Regularly
Once you've started a project, keep your clients up to date with your success. Pay attention to the provisions of your contract, so you know when and if they expect essential changes. For instance, you might have stated that you will notify them when you hit significant milestones in the contract.
If something with the project changes, notify them right away. Keep the lines of communication open if you need to change the date or if other conditions cause you to reconsider what you had previously agreed to. Explain "why the change is being made" and "how you intend to make things work" for them.
Conclusion
Taking the first steps toward a freelance career and away from a conventional work setup can be daunting or intimidating. Knowing how to develop your work set up and nurture a steady stream of clients will help you hit the ground running.
Whether you want to be a marketer, copywriter, programmer, or something in between, securing your first customer as a freelancer will be a thrilling experience. Knowing what freelance clients want to see and delivering on that will assist you in taking the next steps toward a successful freelance career.
You may also like: How to promote yourself as a freelancer
Image source: Shutterstock.com