Click here to get this post in PDF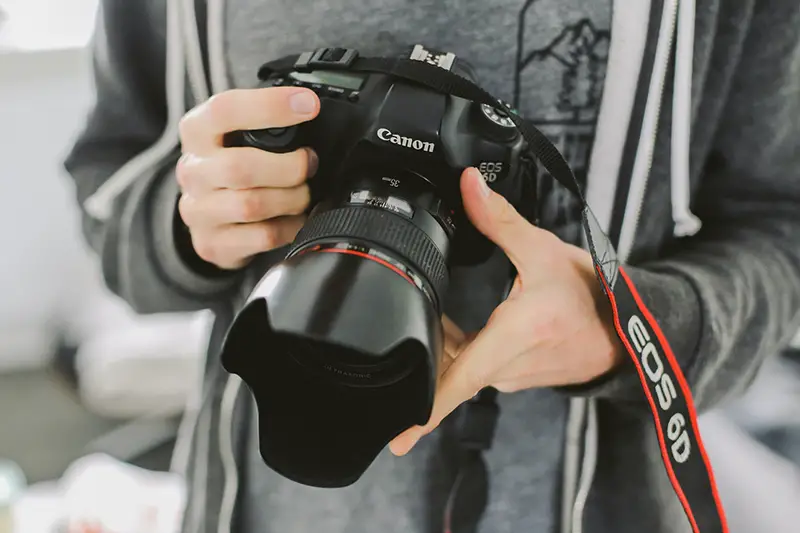 Even though the concept of not answering to your boss, having your own working hours, and choosing what projects to take on sounds great, freelance photography isn't all fun and games. It actually involves a lot of hard work. Plus, it's not something that will happen simply by mastering the art of photography — you need to have a long-term plan that will allow you to achieve all your goals. For example, if you want to enter the field of freelance corporate photography, you will deal with a variety of different requests. Let's say that you have a client with an Etsy shop who needs to take product images. Etsy product photography will require to have knowledge of Etsy's rules and regulations. 
Similar to Etsy photography, pictures for other e-commerce websites like Aero, Shopify, Magento, etc. require that you have the skills, knowledge and efficiency for it.
If you're determined to become a freelance photographer, here are a few tips that will help you turn your dreams into reality.
Follow the Three Fs
If you want to get started in the freelance business, you'll need to keep a few things in mind. Actually, there are three things that we've categorised as the three Fs:
Flexible — Being flexible is one of the most important things when it comes to freelancing. You'll need to be available to work every day, including weekends and some holidays. So, you'll need to put your clients first and show up when needed.
Free — Unfortunately, in your early freelancing days, you'll probably choose to work for free. This isn't great, but it will help you further your career. Luckily, there are great free freelance & consulting contract templates on HoneyBook that will help you save money and balance the whole thing out.
Fortitude — To succeed in this business, you'll need thick skin, determination, and a strong work ethic. The desire to make a name for yourself in this competitive business must transcend all other factors that might appear your way.
Challenge Yourself
It's important to take action, so don't wait for a challenge to come your way. Instead, challenge yourself immediately. One of the best ways to do so without investing a lot is to take up the photo-a-day challenge. This way, you will gain new experience every day for a year.
Interestingly, most photographers don't complete the whole challenge. But that's okay. The important thing is to learn to view things from different perspectives. You'll probably go to places you wouldn't visit otherwise and learn how to use your camera more creatively.
All in all, it's a great way of pushing your freelancing mind further and adopting some new skills.
Spend More Time in Post
Although most photographers will agree that efficiency is necessary after a shooting, many will also say that you cannot rush post-processing. If you are too hasty, your post-processing will not always yield great results. And let's face it — you won't stand out in the freelancing industry if your work isn't exceptional.
That's why it is crucial to spend more time in post than you normally would, at least until you've learned all the tricks and got more comfortable processing photographs. Of course, you should always remember that quality is more important than quantity.
Rely on Communication
Freelancing wouldn't be possible without constant communication. To build a network of trusted clients, you'll need to act like the professional that you yourself would want to hire and rely on your communication skills.
Similarly, remember that first impressions count the most. In many cases, securing a job relies on making a strong and lasting mark. This might go to your advantage, as beginner freelance photographers are more eager to work and less likely to leave a pretentious impression.
If you're unsure of your communication abilities, enrol in a programme that will help you thrive.
Learn How to Get Jobs
Finally, we have a couple of tips on how to land jobs as a beginner freelance photographer:
Ask — It might sound simple, but asking for a job is crucial. Make phone calls, send emails and inquiries, message a potential contact or client, and build up your network. 
Prepare — Most potential clients will ask you to back up your words. So, female poses that will show them what you can do.
Correspond — Try to stay in touch with your prospects. Remember to stay proactive instead of reactive, which will help you set yourself apart as a professional in the business.
Deliver — Ultimately, delivering a top-tier product is of the utmost importance. Providing a quality product your clients want will help you make a name for yourself.
You may also like: A Simple Photography Business Plan for Beginners
Image source: Unsplash.com