Click here to get this post in PDF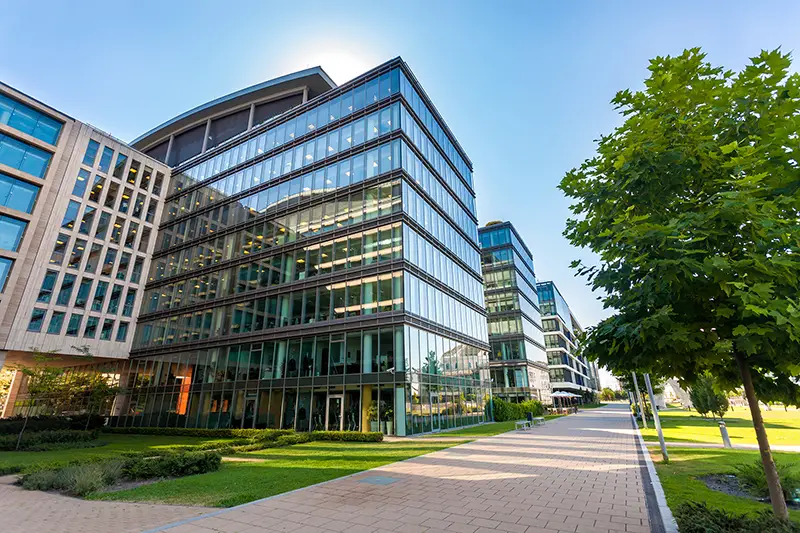 When looking for commercial landscape contractors, you're likely to find several in your area who offer their services. Sometimes, the options may be a little too overwhelming, which makes the entire selection a daunting process. To help you overcome any hurdles, we've put together guidelines for screening commercial landscape contractors and choosing the best out of them all. Check them out.
1. Know What You Want
Before you engage any commercial landscape contractors, you should have a clear picture of the outlook in your mind. The overall image should suit your space, be it a restaurant, an office, or a residential building. That way, it will be easy to ascertain what the firm can provide.
As per the Occupational Safety and Health Organization (OSHA), landscaping encompasses a wide range of services, from soil preparation and grading to tree trimming and line clearance. If you understand these services, you'll be able to pinpoint the exact service you want.
2. Ask for Licensure and Regulatory Compliance
In many states, landscaping is a regulated business. According to OSHA landscaping codes, each area must comply with the general and construction industry standards, depending on commercial landscape contractors' activity. The government requires much from the contractors, and so should you.
Therefore, find out from the contractors if your building meets landscaping standards and if they have the proper licenses to do the job on your lawn, yard, etc. That way, you'll be sure that your project won't cause trouble and will be safe for the environment and the occupants.
3. Understand Insurance and the Terms Behind It
Good commercial landscape contractors will have insurance for their workers and people living on the site. The contractors should ensure workers' safety on the job and protect them from noise and injuries to the eye, pesticides, electrical hazards, and sun-ultraviolet radiation heat. If you find a contractor with the interest of both workers and occupants at heart, partner with them for your landscaping project.
Insurance will shake off any liability from you if anything happens to the workers or the people on your property. Therefore, if you hire a commercial landscape contractor without liability insurance and something goes south, expect a legal battle. You can avoid that by skipping candidates without insurance.
Final Words
With those tips, you're ready to engage with a commercial landscape contractor. With their extensive selection of trees, plants, and shrubs, they will work with you from concept to design and to the installation stage. Contact Verdant Tree Farm LLC for a quote and expect a well-done job.
You may also like: Why Should You Consider the Buildings Made by Rhys Broom Property Developer?
Image source: Shutterstock.com