Click here to get this post in PDF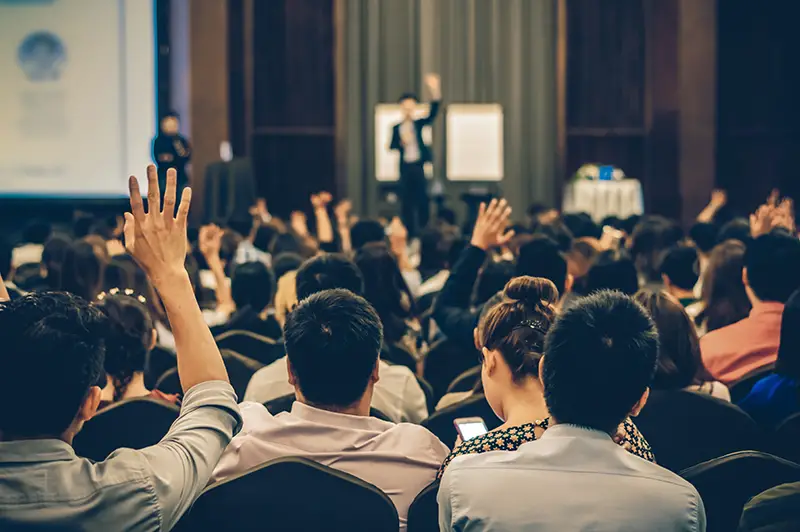 Conferences are handy in getting the word out there. It increases a company's visibility and is also an excellent avenue for getting fresh and new potential clients and customers. In the business industry, planning and holding conferences have been seen as a great marketing tactic and strategy for a myriad of purposes. From launching a new product, marketing a new campaign to coming up with team-building principles, business conferences have been advantageous to industries for a lot of things including strengthening company morale and sales (depending on the purpose). Unfortunately, for all the praiseworthy benefits conferences may have attached to it, it is not as easy and straightforward to plan one.
Without a doubt, planning meetings are tricky. There are a lot of complex logistics involved, and if you do not plan and execute it well, it can negatively impact your career. When you are holding a conference, you want to make an impression that lasts. But above all, you want this impression to be a good one. So, whether you are planning a conference for MICE events or are simply planning one for your next business move, here are a few indispensable things to consider to make it a success:
1.) Plan in advance
If you want to pull off a successful conference, it would only be understandable for you to plan well in advance. Months or even years before your planned conference date, brainstorm with your team and come up with ideas as to how you want to run the show. Come up with a realistic budget, invite some speakers and come up with a plan B in case anything goes wrong.
2.) Brainstorm the details
You should be meticulous when it comes to the nitty-gritty details of your conference. Things such as who your attendees will be and what your theme will be should give you a clue as to who your speakers for the event should be. Come up with innovative ideas as to how to make your conference more appealing to attendees and create an agenda as to what you intend your attendees to gain from experience at the end of the day. Put this all on paper and let it serve as a navigating tool when it comes to your planning and budgeting.
3.) Budget well
Your budget is a crucial aspect in the planning process of your conference. It will determine what kind of event you can afford and the type of compromises you have to make. Additionally, having a budget would set the parameters of your conference goals. Once you have sufficient information from your brainstorm, come up with a plan. From this plan, create a budget that is both realistic and practical in addressing whatever your conference might need.
4.) Learn to negotiate with vendors
It can be rather tough to plan a conference when you are operating on a strict budget. For this reason, it would be better if you scouted your event vendors early on. Compare their prices with other suppliers and see if you can negotiate. Apart from that, it is best if you understood what is provided and reviewed the contracts and cancellation policies meticulously.
5.) Choose appropriate guest speakers
Naturally, your conference has a surrounding theme, and from this theme, you would need experts to talk and elaborate on it. However, you would not want your conference to resemble a schoolroom lecture with the teacher droning on and on and with the audience in a soporific stupor. Remember, just because a person is an expert, it does not mean that he or she can present his ideas entertainingly. Look for speakers that are not only knowledgeable about the topic, but are exciting as well. Take note; the speaker is one of the integral components that can make or break your event.
About the Author
Mark Joshua Santos writes for Solaire Resort
Also read: How to Find the Perfect Venue for Your Conference or Corporate Meeting