Click here to get this post in PDF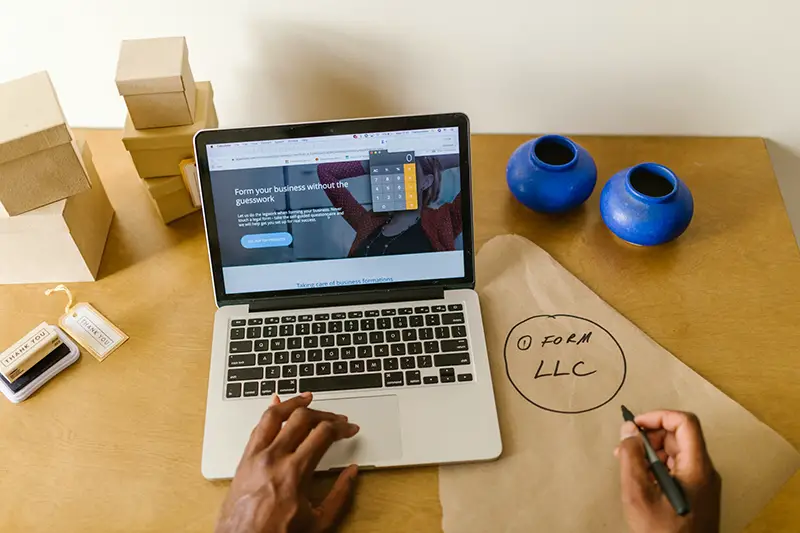 The internet has been a part of our lives for so long that it's hard to imagine life without them. This is because technology has become accessible everywhere, no matter where you are! We can shop from home or while traveling abroad or learn about new destinations by searching Google Maps – all within your living room.
Since there is an exponential boom in e-commerce and earning opportunities, many aspiring individuals take the initiative of trying to run an online business. However, despite their best efforts, they unfortunately fail. 
There is no doubt that there must be a solid foundation for a successful online business to flourish. But, fresh graduates or beginners in e-commerce are often not used to the rigorous demand an online business requires to succeed. 
Just ask any successful entrepreneur how complex running things can be and how they wish they knew certain things before starting their venture. According to veterans of e-commerce, the rules below are mandatory for upcoming online startups and businesses to flourish effectively:  
Explore your niche:
There must be absolute clarity in what your business should offer. Being the jack of all trades sounds nice, but stark realities of management and economic demands make it a grim affair. 
Therefore, there must be a significant focus on solidifying your niche while maintaining the following key niche aspects:
The product's identity and need in the targeted consumer market.
The product demand of target audience and demographics. 
The necessity of a solid trading platform.
The product's niche quality makes it stand out from its competitors
Pursue an MBA:
Having a degree in commerce provides the necessary framework. It establishes a roadmap for entrepreneurs to make their mark in the e-commerce market. Additionally, having an MBA grants the business owner some perks: 
The flexibility of an online General MBA program is unmatched. You can study just when convenient for you, whether at night or on the weekends! Every student can learn from accredited institutions at their own pace.
The expertise of professionals in the field guides aspiring entrepreneurs to avoid several pits. You can network and brainstorm with like-minded colleagues to develop and pursue a niche efficiently. After all, two hands are better than one.
Manage your money efficiently:
No business can run without effective management of cash flow. There must be enough capital to fulfill expenditures and re-invest. Additionally, thorough accounting makes an online venture stay in the market after the first step of the establishment. There are some basic accounting rules to follow: 
A standalone account for business reasons is essential.
Read an accounting book such as Profit First by Mike Michalowicz.
The 50/30/20 formula is a great way to figure out how much you can spend on different areas of your life. You should consume up to 50% of after-tax income on needs and debt repayment while ensuring enough is left over for everything else you might want or need.
The best offense is a good defense:
Investment in legal protection is a critical tool to protect yourself and the business from contractual losses or avoid hefty lawsuits. 
Free online templates are often poorly written and do not fulfill the legal guidelines properly. This leads to a massive waste of time and resources. Therefore, you must invest in well-planned legal templates or hire an e-commerce attorney to protect your intellectual property from theft or imitation.
Movement does not mean progress:
A step in the right direction is worth more than ten in the wrong way. This also means that the time you use and the connections made should help you instead of de-tracking you from your ultimate goal of being a successful entrepreneur. Just because you're occupied doesn't necessarily mean your business may grow. Thus, it should be a priority and spent wisely on the things that truly matter.
Know that it's a challenging journey:
The journey of an entrepreneur is often marred with mistakes, losses, and a lot of sacrifices. But ultimately, grit and tenacity are usually not a lost cause as self-made tasting success is a feeling with no contest. Despite that, this journey can be a blessing for some and a curse to others. There are things to keep in mind when things get rocky: 
Distinction demands sacrifice.
It's always easier to walk away.
Dreams come at a cost, but it's worth it with the right people.
Don't forget to live in the pursuit of success.
Conclusion:
To conclude, we all need guidance in life. In a fast world where mistakes can be costly, it is wise to do our homework and prepare for every situation. The rules above serve as valuable pointers for aspiring business managers. May your online journey be successful and profitable. 
You may also like: 7 Tips To Make Your Online Business Competitive
Image source: Pexels.com