Click here to get this post in PDF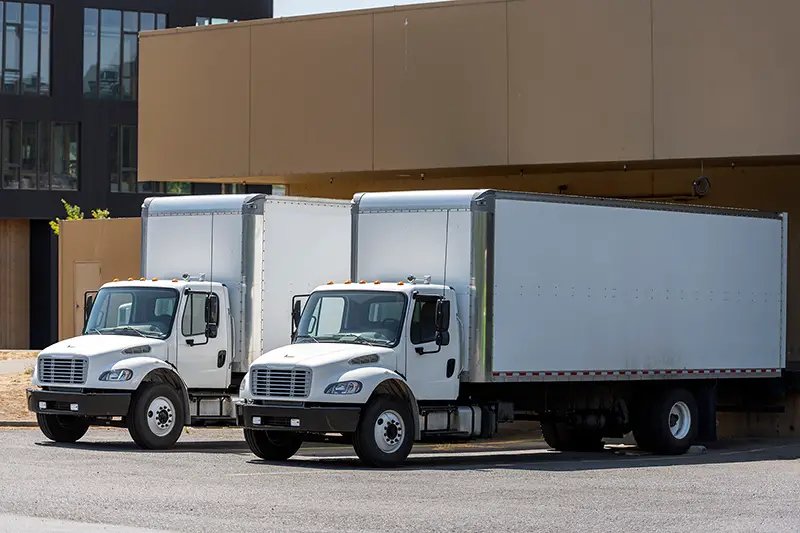 When it comes to expanding your business, trucks are the ultimate vehicles and the medium of transport that lets you reach the apex of success. Whether you want to do deliveries or deal with other transporting businesses, trucks can be the ultimate helping hand for you.
For a variety of trucking companies or operators, truck finance is a very lucrative process for growing a business. How does it help? Well, truck finance facilitates sufficient funding needed to buy a new truck for expanding your business to a wider reach. There are many banks as well as trucking finance companies that provide truck funding with affordable instalment repayments.  
However, jumping right into truck finance without any proper knowledge is simply going to be a loss of time for you. So, here are a few things you need to look into before you apply for it. Let's have a look into it. 
Always Consider Your Budget for Payments: 
The most vital factor that you need to consider at the very beginning is if the finance interest rates of the trucking company are affordable for you or not. Buying a truck is undoubtedly a very big investment. Premium payments need to be cost-effective to your business. Higher monthly repayments for your truck funding means the finances will be costlier for you. 
In case you are thinking of making an application for truck finance at a bank, then you need to see how affordable their interest rates are. Pick finance that fits your budget aptly before requiring any loan. Make sure that you are opting for the best deal to achieve top results. 
Make Sure to Possess a Registered Australian Business Number: 
While you apply for truck finance, a lender will seek valid information about your company. So, ensure that your company is operating with an ABN for sole trader, partnership or a company director business. 
It is a mandatory requirement for companies to have it registered for tax.
Consider Different Kinds of Lenders:
In case you are worried about getting the right truck financing, then there are many options available in the market. 
Usually, there is a wide range of truck finance companies that offer truck finance, and each of them claims to be the best. Decision-making is going to be daunting for you. 
You need to look at the variety of truck finances and options from lenders, which is going to give you the best and most affordable deals. Opt for proper research within different companies before you finalize one. Make sure you are choosing the one which offers you good premiums with good interest rates. 
Compare Between the Various Features of Truck Finance: 
Comparing the features of different truck financiers is as vital as considering the right lender for your home. As there are a variety of interest rates which are available for truck finance, there are other features that are going to affect your finance. 
While you are looking for features, make sure that you are comparing between a variety of finances. Look at how flexible the finance is, which is going to allow repayments that are affordable. Do not forget to consider the loan terms for truck finance. 
Consider these questions when looking for finance, so it is lucrative when expanding your business.
Consider if an Upfront Deposit Funds is Required:
Starting a new business comes with a higher risk in the financier's eyes, so when you opt for truck finance, an upfront deposit needs to be paid to a vendor of a truck, lessening the risk associated with it. 
When there is an absence of an upfront deposit, the lender can take over collateral security on other items or equipment held by your organization. It may include property, term deposit, motor vehicles, or other related capital equipment.
For expanding your new business and taking on a new level, it will probably be necessary to make a preliminary small upfront payment to the purchaser. If your business is established and a registered company then no deposit loans will be available and be more attractive. 
Make Sure Your Business has a Proper Record of Total Income and Expenses: 
While you opt for truck finance, you must not forget that you must have enough proof to showcase the income and expenses of your business in support of this funding. Have diligently prepared financial statements of your company is essential. 
It is recommended to prepare a cash flow projection for your business for at least one year. It will be helpful to present it to a credit team for complete transparency for your finance. 
Get Your Company's Valuable Assets Backed up Beforehand: 
Before applying for truck finance, your company must have a proper amount of backup. A lender would consider that applicant's assets are properly backed up. A credit team is going to assess the deals, which are related to your applied truck finance. 
It is essential to have good equity in your property. In case there is a major breakdown in the truck, then it is going to be easier to fund repairs needed. 
Have a good working capital position because if the credit team of the trucking finance company finds that truck owners are not going to be able to pay for one or two months, your truck finance will not be approved.
Before applying for truck finance, keep all your assets backed up and insured so that you can easily get funds to grow your business.
End Thoughts:
Though deciding on the ideal truck finance can be daunting, if you consider the important factors before opting for it, this will result in you getting the best deal. 
Most importantly, do not forget to look for more than one lender so that you can compare a variety of options and finally choose the best one, which gives you a better prospect for expanding your business. That's where using a quality, experienced finance broker with dozens of lenders is a smart choice to save you a lot of time and stress. 
A business finance broker can give you access to up to 25 lenders with the best deals to save you time in finding lenders with their own, fixed rate. 
You may also like: How To Finance New Equipment For Your Business
About the Author
Tim Stokes is a veteran of business and an Australian business mentor. He assists businesses of all kinds to overcome growth limitations and to give business owners back their life and freedom. He has extensive knowledge in marketing, recruitment, team building, systems and setting businesses up with a great team to have the business growing on autopilot. 
Contact Tim through his company website: https://www.profittrans4mations.com.au/ – or connect to him via his profile LinkedIn: https://www.linkedin.com/in/businessmanagementtrainer/ 
Image source: Shutterstock.com