Click here to get this post in PDF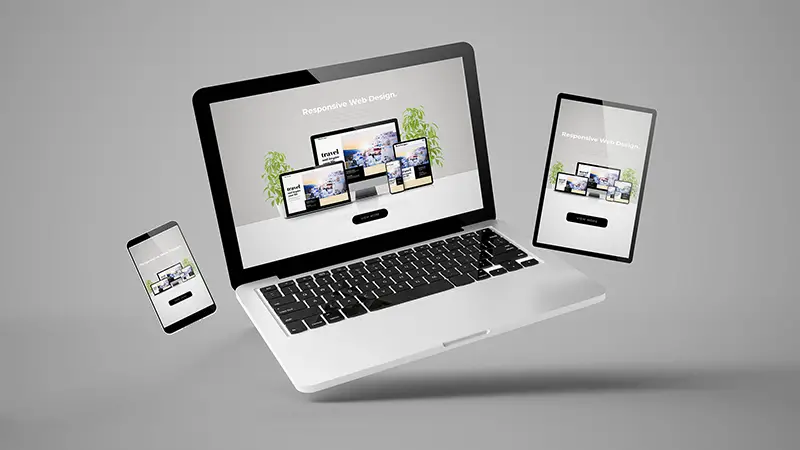 Think of a business's storefront – owners put their best wares in it, arrange it beautifully and with taste, and they take great care that it represents the store in an appealing manner. Back in the old days of yore, the days of brick and mortar, your business' storefront would be the only way you communicated with the world what your business was about.
Today, however, actual, physical storefronts are still important, but something else has taken their place in the totem pole of the business image – a company's website. More people will see your website than anything else, and if it's all janky and outdated looking, your brand's image will be jeopardized.
This article will list some of the most important aspects that a business website should take care of in order for it to manifest a message of confidence and quality to the prospective customer.
Go minimal with your design
The visual design of the webpage, i.e., the colors used and the overarching aesthetic motifs and directions, should be in line with the other aspects of your brand. That being said, the best design philosophy for a business web page is – function over form.
Have you ever tried navigating a restaurant's page and having to dig through seven different pages before reaching the address information? Or have you ever had to scroll through walls of meaningless text before reaching a contact email for a masseuse? Have you ever opened a business' webpage only to be visually assaulted by popups, moving graphics, and annoying flashy messages?
Those are examples of first-degree bad customer experiences. You want your webpage to look good but adopting a minimalist approach that highlights the most important information first, is key to having an optimally designed website. 
As far as SEO goes – content is king
There's been a lot of buzz and hype around search engine optimization (SEO) over the years. Some say it's dead, and some say it's more important than ever. Everyone claims that they have insight into the biggest secret that will bring more traffic to your website than the servers can handle.
The fact remains – Google processes 8.5 billion queries every day globally. If you sell sneakers and your website isn't on the first page when someone searches 'sneakers near me' in Google, your competitors just stole a prospect from you.
There are a lot of factors that go into making Google love you and give you that coveted first page result. From technical SEO, that deals with tags, descriptions, link building, and overall site coherency, to web dev factors, such as loading times and properly functioning elements.
However, there is one thing that Google values above all, and that's proper textual content on your website. Organic, educational and accurate blog posts from your craft. If you do roofing and construction work, make blog posts about the technique of roofing, the materials used, and the skills involved. Include case studies of your own, detail successful jobs, and show your business in the best light possible.
This does two things – it engages your customer base and shows them you know what you know and how you do it.  Another equally important aspect is it helps Google categorize your site properly and tell it to include you into more search results for niche's queries.
It's best if you leave the technical stuff to a digital marketing agency. But as far as the blog posts go – if you have time to dedicate to at least editing the material that goes onto your site, to make sure the information is factual.
The best advertisement is a satisfied customer
Having stated the importance of content in the previous paragraph, there's one type of content that really elevates your brand's image and increases its authority and credibility—customer reviews.
Statements from satisfied customers add a special kind of believability to your business. That's why many businesses, like the Summit Construction Group, devote a portion of the homepage to the promotion of their previous work. They also include a Portfolio section that aggregates all of the satisfied customers' feedback.
When a real-life person, not a search engine crawler, inspects a site, a portfolio of successful projects really instills confidence and boosts a business' perceived integrity.
Contact forms and call-to-action (CTA) buttons
The contact form is connecting tissue between you and your customers. This is the part of your site that you really want to nail technically.
You want the site visitor to be able to navigate to the contact form from any part of the site. If the thought of getting in touch with you crosses their mind, you want them to act upon that thought as soon as possible.
Don't ask for too much information up front – that turns people away. Ask for just enough so you know it's a real person you're talking to. Make filling out the form easy and intuitive and insist that web developers get this part of the website working smoothly and without hiccups.
There's a whole science around call-to-action buttons (CTAs), the buttons that elicit an action from the visitor. They are usually labeled 'Buy now!' or 'Order here'. A person who is privy to the science is called a clickthrough expert. Which label goes with which situation, which color is most likely to entice a click, the placement of the buttons, the quantity – everything matters. There's a lot of subconscious decision making involved, and when you analyze the data – that's where it shows.
Don't neglect mobile devices
People get hung up on the way their website looks on desktop and laptop computers, but they seem to neglect how the site works on tablets and phones.
The latest internet shopping statistics state that 69% of internet shoppers browse and finalize purchases on a mobile device. That means if your site isn't responsive, if the elements all overlap and do a crazy dance when opened on a tablet, not only will it deter customers, but it will also prevent Google from listing your website on the front page.
Make sure the developers you hire make the website responsive on all platforms.
Conclusion
You've got no choice as a business owner – you simply must have a website. Websites are the business cards and storefronts of the 21st century. 
A shabby website sends a message of incompetence. A functional website with pertinent information displayed prominently and logically sends a message of proficiency and attention to detail.
You may also like: Why Online Forms are Important on Every Business Website
Image source: Shutterstock.com