Click here to get this post in PDF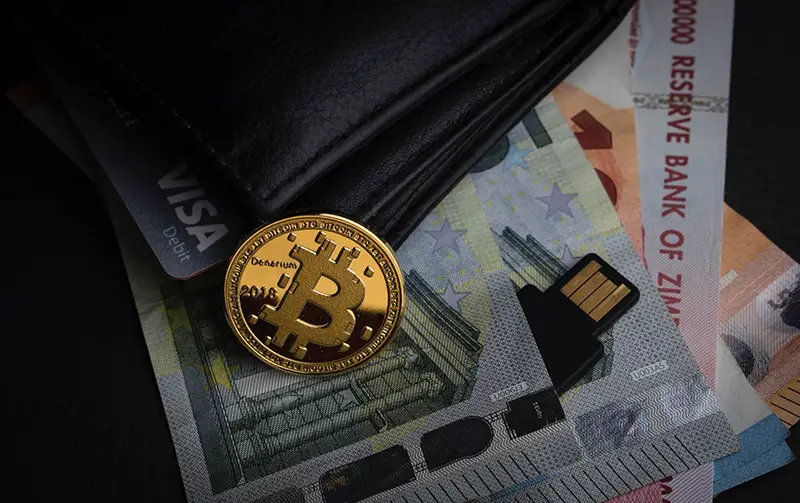 Bitcoin is the leading form of cryptocurrency, and it has changed the market forever. 
Cryptocurrency is considered to be the future of money, and it offers much more benefits than paper cash, or any bank can provide. Digital cash is secure, fast, and is not controlled by any capital such as banks which is why it is such a popular market.
If you are wanting to invest with Bitcoin and get prepared for the future, there are multiple ways that you can buy this form of digital cash.
How To Buy Bitcoin
Bitcoin is a cryptocurrency which means it can be used in any country, and almost all forms of currency can be exchanged for this digital coin.
Much like exchanging currency when you travel or go on vacation, buying Bitcoin needs to go through a currency exchange platform. Swyftx is the only online currency exchange platform available in Australia that offers all forms of cryptocurrency.
This website has over 250 digital assets that can be traded, making it one of the best apps out there.
Even though the world of digital cash seems to be complicated, using Swyftx makes it simple enough for beginners to get started. Using this Bitcoin exchange makes it easier than ever before to start with digital cash, and the exchange rates are updated regularly.
At Swyftx, it is even possible to buy BTC with credit card, meaning anyone can get started in trading regardless of what they have in the bank.
Buying Bitcoin Online Is Simple
Swyftx makes the process of buying Bitcoin in Australia and New Zealand simple, so it is accessible to all.
To start trading on this website, the first step is to make an account. This follows the same process of making an account anywhere online as it requires some personal information, such as name, date of birth, and email address.
There is a verification process that is part of Swyftx security. This ensures that no one else can access your account and all cash transferred is secure, which is another reason why this is the best app to use for cryptocurrency.
After the verification process, your account is ready to use.
Users can deposit up to 50,000 NZD or AUD into their account to start trading or exchanging.
Swyftx offers the lowest fees and has the smallest spread when it comes to digital trading, so you can rest assured that you are always getting the best deal.
How Can I Pay For Bitcoin?
Various payment methods can be used on Swyftx.
This allows you to make the best decision for your budget and security. Cryptocurrency like Bitcoin is designed to be more secure than any other form of transaction, which is why it is such an attractive market and Swyftx ensures that all of their transactions are just as protected for the benefit of their users.
If you are looking to trade or exchange Bitcoin, Swftx accepts a range of payment methods include debit and credit cards, as well as PayPal and POLi.
Get Started Now
As soon as the funds have entered your Swyftx account, you are free to exchange and trade Bitcoin or any other cryptocurrency on this app.
As time goes on, it is expected for cryptocurrency to become more prevalent in everyday trading, so using Swyftx is a way to stay one step ahead of the game.
We have seen a lot of things turn digital over the past decade, and it seems as though money is going to be the next big change. Paper money and relying on banks is not as feasible as it once was, now that we have the security and speed of Bitcoin.
Swyftx is the only online currency exchange that supports all forms of crypto cash, allowing even beginners to the digital world to see what the future could be like. 
With their variety of payment methods, cash trading has never been easier.
Whether you are a business owner, professional asset trader, or someone who is looking for a new way to do things, get started with Swyftx today to start working towards a digital future that is more secure for everyone. 
You may also like: In 2021, How Should You Buy Bitcoin And What Are The Risks?
Disclaimer: This article is not intended to be a recommendation. The author is not responsible for any resulting actions of the company during your trading/investing experience.
Image source: Unsplash.com