Click here to get this post in PDF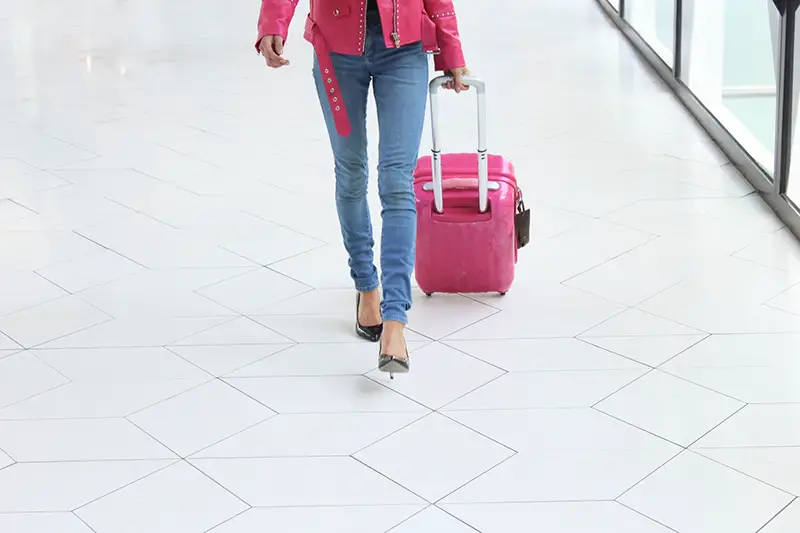 Air travel is the best way to get to your destination quickly and comfortably. It is enough to go through simple steps — choosing a date and flight, booking flight tickets, and preparing baggage — and you are almost there.
However, when going to travel by plane, it is better to take the rules established by an airline seriously. They may seem similar across companies, but differences sometimes play a decisive role.
What Is Allowed and Prohibited On Board
The safety of people is a priority for aviation workers. Safety standards define what can and cannot be taken on board.
There should be no overweight, so each company has clear rules on bags' weight and contents. If your baggage fails to comply with these requirements, you will have to either pay extra or leave something at the airport.
The prohibitions on contents apply mainly to hand luggage, so here is a list of allowed items:
Valuable personal possessions: documents, wallets;
Smart equipment: phones, laptops, tablets, e-books, MP3 players, cameras, and so on;
Snack: not liquid and without strong odors.
Unexpectedly Forbidden Things
Many aircraft passengers (even those who have never flown before) know the list of items that cannot be carried into the cabin. The prohibited stuff includes all piercing and cutting objects, toxic and explosive substances, weapons in any form.
Yet, an extended list covers some things that may be not obvious, so make sure you've checked your luggage for:
Samsung Galaxy Note 7
It may look like the most unexpected ban, but this particular smartphone model was prohibited for transportation by all airlines. The fact is that the gadget battery is sensitive to pressure, so it can easily heat up and explode.
Liquids
Most people find it harmless to take a water bottle with them because thirst is natural. Unfortunately, the permitted amount in a carry-on bag is limited to 10 containers, and each of them must be 100 ml at most. This also applies to aerosols.
Alcohol
Alcoholic drinks are subject to the same rules as liquids in general. The exception is that alcohol can be purchased duty-free and taken into the cabin, but in no case should you drink it. Previously, strong drinks could be ordered from a menu, but now all flights are non-alcoholic.
Nail file
Ladies often include a nail file in their travel kit. However, you have to send it to a luggage compartment because this cosmetic tool belongs to sharp objects.
Hand Luggage Packing Rules
Even if you have studied all the information and did not take any prohibited items on board, difficulties can still arise. It is no less important to pack all your belongings correctly.
First, liquids must be packed in a transparent zip bag. This applies to baby food, water, and drinks purchased duty-free. The rule also covers cosmetics; for such products, you need separate zip bags. Remember that toothpaste, deodorant, cream, and some other products are liquid gels and should be limited to 100 ml as well. Medicines should be put separately, and prescriptions from a doctor should be taken with you if their volume exceeds the norm.
Also read: How to Allow for Seamless Business Travel Abroad
Image source: Unsplash.com