Click here to get this post in PDF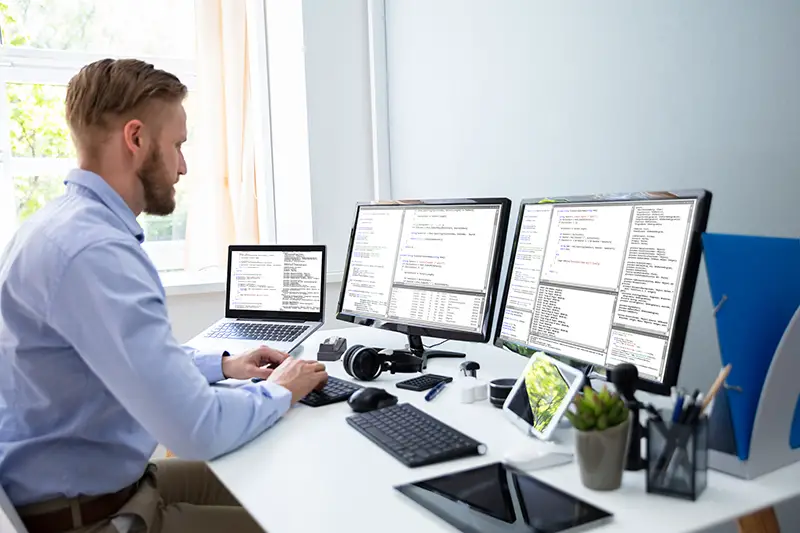 The traditional office is slowly becoming a thing of the past! Due to social distancing during the Covid-19 outbreak and the rapid advancement of technology, an increasing number of businesses are moving their operations online or completely outsourcing them to other companies. 
Does your company still need a physical office, though? There are many factors to consider before coming to a conclusion. To help you start, let's take a look at some of the most powerful solutions that are making remote work possible—and more productive than ever.
Customer Service
One of the most important aspects of any business is customer service. Fortunately, there are now many ways to provide excellent customer service without the need for a physical office.
One solution that can save you a lot of headaches and help you cultivate customer satisfaction remotely is CCaaS (Customer Contact as a Service). This platform gives businesses the ability to customize their call features, set up an IVR (Interactive Voice Response) system, and more. That way, their agents can handle calls with ease and give customers the help they need with refreshing convenience. 
Some CCaaS providers offer the same features for live web chat services, making it easy for companies to streamline their chats and route customers to the appropriate agent based on skill sets. This revolutionary customer service solution allows customers to get answers to their questions in real-time right from a company's site.
Warehousing
If your business sells physical products, then you'll need a place to store them. This is where outsourcing to a 3PL (Third-Party Logistics) provider comes in. A 3PL will pick, pack, and ship your orders for you—all from their own warehouse. This takes the burden off of your shoulders and frees up space in your office (if you still have one).
Marketing
With the advent of digital marketing, businesses can now reach a global audience with just a few clicks. There are many different types of digital marketing, such as SEO (Search Engine Optimization), social media marketing, and email marketing.
Digital marketing is not only more effective than traditional marketing methods, but it's also much cheaper. This makes it the perfect solution for businesses of all sizes.
Accounting
Another important business function that can be easily outsourced is accounting. Many online accounting solutions now allow businesses to easily track their finances, create invoices, and manage their books.
Human Resources
Managing a team of employees can be a full-time job in itself. Fortunately, there are now many online HR solutions that can automate much of the work for you. These solutions can help with everything from tracking time off to onboarding new employees.
Project Management
If you're working on a large project with a team of people, then you'll need a way to keep everyone on track. This is where project management software comes in. This type of software allows you to create tasks, assign them to team members, and set deadlines. This way, you can be sure that everyone is working on the right things and that the project stays on schedule.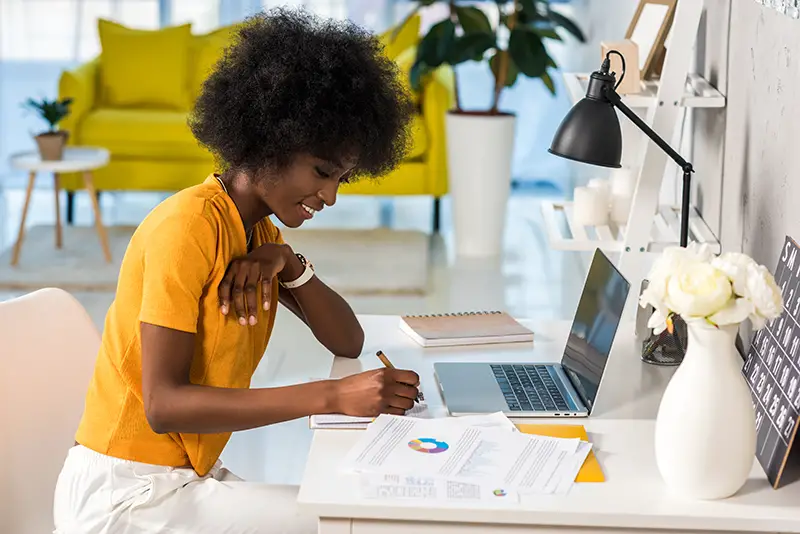 Collaboration
For a remote team to be successful, they need to be able to collaborate effectively. Many different tools can help with this, such as video conferencing, chat apps, and online whiteboards.
Employee Monitoring
If you're worried about employees slacking off or not being productive when working from home, then employee monitoring software can help. This type of software allows you to track employee activity and see how they're spending their time. This way, you can identify any problem areas and take steps to fix them.
If you're thinking about making the switch to a remote workforce, then be sure to think creatively, as well as consider outsourcing and cloud-based solutions. There are now so many options out there that can make remote work not only possible but profitable!
10 Tips for a Successful Remote Workforce
1. Hire the right people: When building a remote team, it's important to hire self-motivated individuals who can work independently.
2. Provide adequate training: Be sure to provide your employees with the training they need to be successful in their roles.
3. Establish clear expectations: Ensure your employees know what is expected of them and understand your company's goals.
4. Create a collaborative culture: Encourage teamwork and collaboration by creating opportunities for employees to work together.
5. Use technology to your advantage: Utilize technology to help improve employee communication and collaboration.
6. Promote work-life balance: Encourage your employees to maintain a healthy work-life balance to avoid burnout.
7. Allow for flexibility: Offer flexible work hours and schedules to accommodate your employees' needs.
8. Support employee development: Help your employees grow in their roles by providing opportunities for professional development.
9. Recognize and reward employees: Acknowledge your employees' hard work and contributions to the company.
10. Be prepared to adjust: As your remote team grows and changes, be prepared to make changes to your policies and procedures.
Still Not Ready to Make the Switch? 5 Tips to Make Your Office Make Productive
Sometimes, it is only viable to outsource or take some of your operations online. If you do still need an office, there are several things you can do to work more efficiently and stay on top in an ever-changing market.
1. Restructure your space: Hire an experienced engineer to design your building for optimal operations.
2. Keep it clutter-free: Implement a "clean desk" policy to help reduce clutter and improve productivity.
3. Invest in technology: Use technology to improve communication and collaboration among employees.
4. Be flexible: Implement flexible work hours and schedules to accommodate employees' needs. 
5. Implement an ergonomic design: Invest in ergonomic furniture and equipment to enhance comfort and help reduce employee injuries.
Will outsourcing or moving all or part of your operations to an online platform prove beneficial for your business? Whether you want to save on overhead or payroll costs or gain access to a global pool of talent, it is a great thing to take into consideration!
You may also like: The relevance of technology in modern-day business
Image source: Shutterstock.com