Click here to get this post in PDF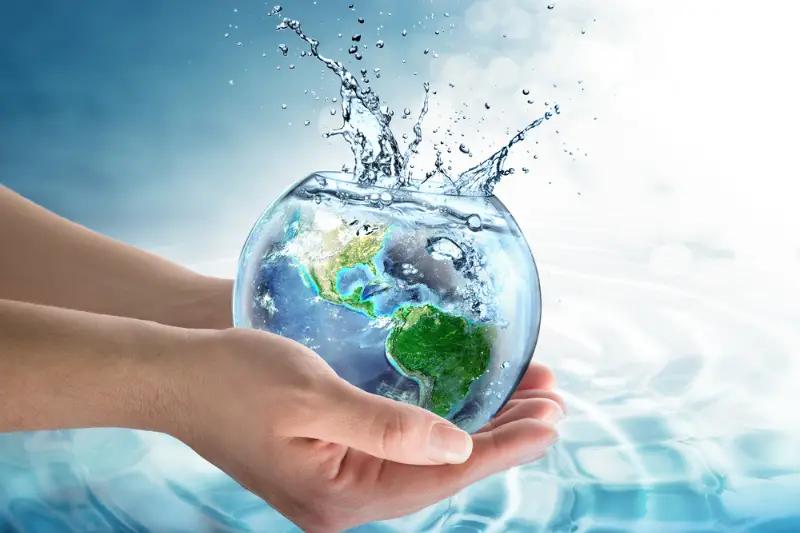 Water is the lifeblood of our planet. It sustains ecosystems, fuels agriculture, and provides us with the essential resources we need to survive. Yet, as the global population grows and climate change alters weather patterns, our freshwater resources are becoming increasingly strained. 
It's imperative that we take action to conserve and wisely manage this precious resource to ensure a sustainable future for generations to come. In this blog post, we'll explore effective water conservation strategies that can help us sustain our future.
Fix leaks
If you're looking to save water and reduce your water bill, taking care of leaks in your plumbing and irrigation systems is a simple yet effective way to achieve your goals. Not only can household leaks waste more than 10,000 gallons of water each year, but they can also result in thousands of dollars in water bills. As a homeowner, taking immediate action to regularly inspect and repair leaks can help you save money and preserve our precious natural resources. 
But what if you're a plumbing business owner? Reaching out to a plumbing business consultant can provide valuable insights and strategies for scaling your business while operating sustainably. By working together, plumbing businesses can play a critical role in reducing water waste and protecting the environment.
Install low-flow fixtures
Older faucets, showerheads, and toilets can be major culprits when it comes to water waste. Upgrading to low-flow or water-saving fixtures is a smart move. These modern fixtures are designed to use significantly less water without sacrificing performance. You'll not only conserve water but also see a reduction in your water bills over time.
Collect rainwater
Rain is a free and abundant source of water, especially in regions with regular rainfall. By installing rain barrels or cisterns, you can collect rainwater for various outdoor uses, such as watering your garden or lawn. This reduces the demand for your municipal water supply and is an excellent way to conserve water while nurturing your green spaces.
Mulch and compost
Gardening and landscaping can be water-intensive activities, especially during dry spells. To reduce water usage, consider using mulch around your plants. Mulch acts as a protective barrier, helping the soil retain moisture, which means you'll need to water less frequently. Additionally, composting improves soil quality, making it better at retaining moisture. Healthier soil requires less water, so it's a win-win for conservation and your garden's vitality.
Water efficiently
When you do water your lawn and garden, it's crucial to do it efficiently. Watering during the cooler parts of the day, such as early morning or evening, reduces evaporation and ensures that more water reaches the roots of your plants. Consider using a drip irrigation system, which delivers water directly to the base of plants, minimizing waste and ensuring precise watering.
Choose native plants
Landscaping with native plants is not only aesthetically pleasing but also a wise water conservation strategy. Native plants are adapted to your local climate and typically require less water to thrive. They have evolved to withstand local weather conditions, making them a sustainable choice for landscaping. By choosing native plants, you can significantly reduce the amount of water needed to maintain your outdoor spaces.
Greywater recycling
Greywater, the relatively clean wastewater from sinks, showers, and washing machines, can be recycled for non-potable uses within your home. Installing a greywater recycling system allows you to reuse this water for flushing toilets or outdoor irrigation. It's a sustainable practice that reduces the strain on your freshwater supply and lowers water bills.
Install a smart irrigation system
Technology has provided us with tools to water our landscapes more intelligently. Smart irrigation controllers are designed to adjust watering schedules based on real-time weather conditions and soil moisture levels. These systems ensure that your plants receive the right amount of water, reducing wastage and promoting healthier growth. Investing in a smart irrigation system is an excellent way to conserve water while maintaining a lush garden.
Reduce shower time
Taking shorter showers is a simple yet effective way to conserve water. The average American shower lasts around 8 minutes and uses about 17 gallons of water. By reducing your shower time by just a few minutes, you can save a significant amount of water over the course of a year. Additionally, consider turning off the water while you soap up or shampoo, and only turn it back on to rinse. This small change can lead to substantial water savings.
Educate and advocate
Individual actions are vital, but collective efforts are even more powerful. Raise awareness about water conservation in your community and advocate for sustainable water practices at the local, regional, and national levels. Encourage your friends, family, and neighbors to adopt water-saving strategies, and support policies and initiatives that promote responsible water use.
Conclusion
Water is a finite resource, and our responsibility to conserve it is greater than ever. By implementing these water conservation strategies, you can make a significant impact on reducing water waste in your home and community. Remember that every drop saved contributes to a more sustainable future for our planet. Let's work together to sustain our future by preserving one of our most precious resources—water.
You may also like: Individual Measures That Can Be Taken To Prevent Water Pollution
Image source: Depositphotos.com