Click here to get this post in PDF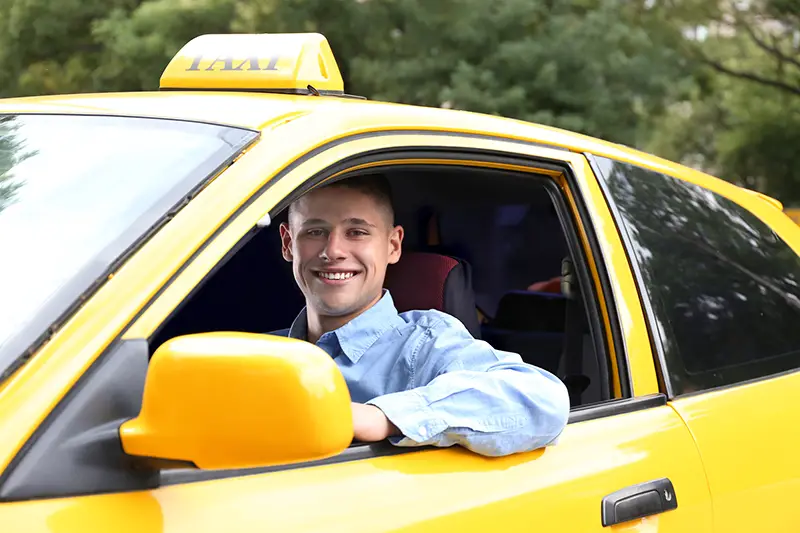 Do you have a taxi business? But you are not making any significant profit, or do you not understand how to grow your taxi business? Well, Airdrie Taxi is at the forefront of this. And all taxi businesses should learn from Airdrie Taxi how to boost their taxi business.
Taxis are the most practical means of transportation worldwide; the industry would compete with industry behemoths like Uber & Ola. You must understand how to promote your service to potential clients if you want your firm to be successful and remain competitive. 
In this article, we are going to tell you five strategies that will boost your Taxi Business. 
1. Promote your Business Online
Social media is on boom in today's world. Everything happens on Social media. People earn good income from social media just by sitting at home. So, suppose you have a taxi business and want to boost your business. In that case, promoting your business on social media is one of the most effective methods for visually promoting and interacting with your audience. 
Since most of your consumers are likely already using them, popular social media platforms like Facebook and Twitter are the ideal way to interact with your audience. Google makes it easier for you to find the total number of customers. Knowing your target demographic and niche is essential when launching digital marketing.
2. Launch a Mobile Application for your Customers
Popular taxi services like Uber and Ola are dominating the taxi business because of their mobile applications. Their customers book or request a cab from their official mobile application. If you launch your mobile application, it will be easier for the customer to book a cab; the customer can also track the cab. 
Customers can book, track, and pay online using mobile apps in just a few simple steps. The most effective mobile application hacks for brand promotion include wallets, promo codes, and discounts.
3. Hire Drivers
To operate a taxi business, you will need to hire drivers. Companies like Uber prefer to hire drivers who own their own cars since doing so lowers the cost of creating and maintaining a fleet. 
Not only are your drivers the heart and soul of your company, but they also make excellent PR representatives and can work wonders for your brand. Your drivers will interact with passengers naturally and will promote your venture. 
4. Customer Reviews
Today, whenever people order something online or book a cab online, they check the reviews of the brand first. And based on reviews, customers nowadays take decisions. After the ride, passengers can rate the drivers and provide real-time comments and reviews in the taxi booking app. This would boost your business if your customers left good feedback on your application. 
You can track the drivers with low ratings and implement corrective actions due to the rating system. Additionally, whenever you get a customer query on your app or website, try to answer it every time. It will show how much you care about your customers. 
5. Roll Out Offers & Discounts 
If you want to attract new customers, the best way to do that is to roll out offers and discounts. Many customers use offers and discount codes. At the same time, some customers also look for promotional codes. This will attract customers, and slowly your business will show growth. 
Conclusion
Nowadays, since everyone has a Smartphone, cab booking applications are more prevalent than ever. It's a wise business decision to use a cab-hailing app because you can accomplish so much more with it, boost brand recognition, and increase client loyalty. You could also combine your services with other business hubs to attract more customers. 
The tips we gave above are effective, and you will get a lot of good responses if you use these tips wisely in your taxi business. Airdrie Taxi is the best example of dealing with customers and managing a taxi business so smoothly. 
We hope this article will help you to boost your taxi business. We have given the best tips which you can use effectively, and you will see growth in your taxi venture.
You may also like: 3 Surefire Ways For Your Business To Continue Running Successfully
Image source: Depositphotos.com