Click here to get this post in PDF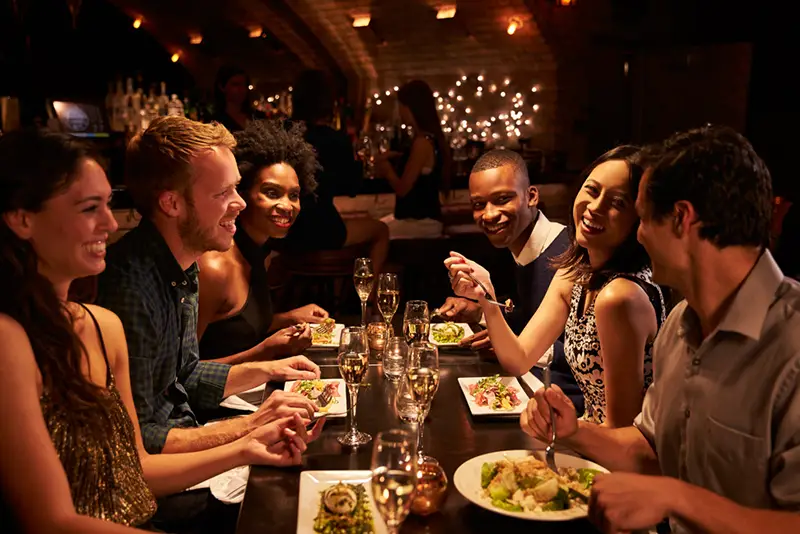 Every restaurateur dreams of taking their business to the next level. But it takes time, determination, and resilience to grow to such heights. However, if you adopt the right strategies, you can gain a competitive edge in the industry. The most important thing is to consider significant factors such as marketing strategies, technological advancements, and food quality that keep your customers coming back for more. 
There's so much you can do to grow your restaurant. Below are some essential steps that can elevate your restaurant to the next level: 
1. Have An Expansion Strategy
Taking your restaurant to the next level involves having an expansion strategy. It comprises extra seating, hiring more staff, outsourcing more raw materials, and identifying the best location for other branches, among other essential elements. It is best to have an action plan for such growth.
With proper planning, you'll be able to manage the restaurant and its branches. Otherwise, it's possible to open several branches and not pick up. As an avid entrepreneur, you wouldn't want that to happen. Growing a restaurant business requires you to have an overall plan on how you'd want to run the operations. This way, you can guarantee success.
2. Add Value To Your Services
To grab customers' attention, you must offer outstanding services. You can incorporate extra but complementary items to your food products to cover a wide customer base. For instance, you can introduce vegetarian and gluten-free meals to your menu or offer free starters for everyone taking three-course meals at your restaurant. 
These value-adding elements make customers find it worthwhile to dine at your place. Doing this can help you gain customer retention and attract new customers to patronize your restaurant.
3. Uphold Consistency In The Quality Of Your Food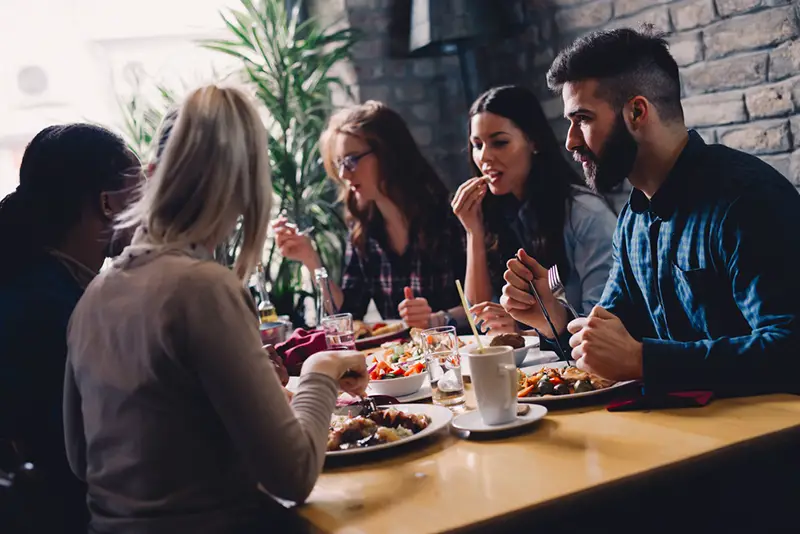 In the restaurant business, it's vital to uphold the quality of your food. Many customers care more about the food quality rather than its price. So, having a premium-quality menu is imperative. Some key points you must pay attention to include the following:
Hiring an exceptional chef
Testing your menu
Correct serving system
Cleaning your cutlery
Note that first impressions at the restaurant matter. If your restaurant exceeds your customer's expectations on their first dining experience, they expect you to uphold the standards. That helps in growing restaurant profits in the long run. 
Moreover, hiring a professional chef is key to ensuring you sell quality food. You can have some days when the chef prepares a special serving for all customers who dine at the restaurant. It's one of the things that keeps them coming back. So make sure you impress your customers by serving delicious and well-prepared meals.
4. Optimize Your Website
Another way to elevate your restaurant's status is by making it available to everyone. Today, most successful restaurants operate online, and so should yours. Therefore, it's essential to have an online platform where you sell your food to online customers who prefer eating at home.
Ensure your website has an online menu with updated pricing. This way, visitors can easily order from your website, and you can deliver your food to them. In addition, ensure your customers can easily navigate your platform by adding features such as a virtual assistant and chatbot to direct them.
5. Market Your Services
Not everyone knows about your restaurant. To improve this, you must be on top of your marketing game. You can create brand awareness and attract new prospects by improving your marketing strategies. For example, ensure you use captivating pictures of your meals for advertising your services. You can also use digital platforms like TikTok to spread the word about your services. They help you keep up with trends that give you a competitive edge among industry peers.
6. Hire Qualified Staff
Your staff greatly contributes to your restaurant's success. They are heavily involved in delivering customer satisfaction and are essential for customer retention. That is why you need to hire qualified personnel to serve the customers. To hone their skills, you can train them to offer professional services. Investing in your workforce is vital for success. Thus, it would be best to provide accessible training to your employees so they can significantly contribute to the success of your restaurant.
Conclusion
Taking your restaurant to the next level is about winning your customers' hearts and having a wide customer base. Follow the steps suggested above, and you'll surely see good results in your restaurant's performance. Remember, a restaurant is said to be as successful as its last meal. So make sure your restaurant is consistent in serving quality food. Nothing can stop your business from growing to the next level if you succeed at making excellent first impressions. 
You may also like: 5 Tips to Modernize Your Restaurant
Image source: AdobeStock