Click here to get this post in PDF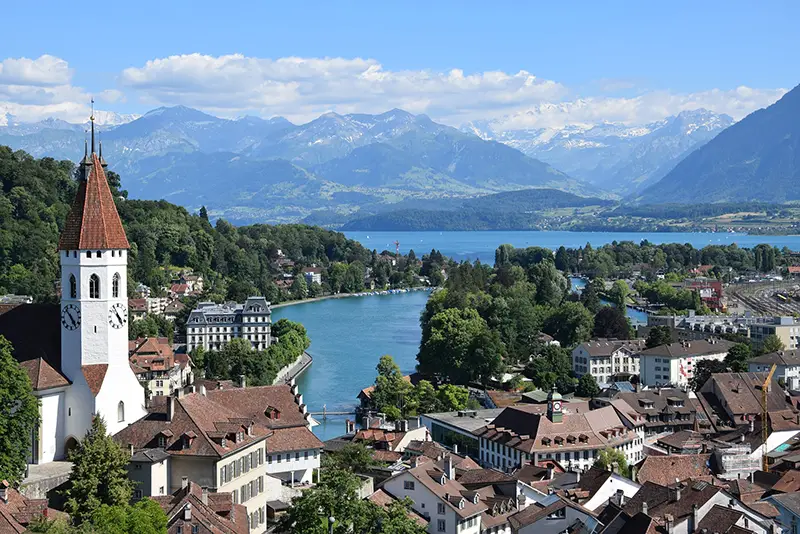 Switzerland is one of the most favorable countries to start a business in, both for residents and foreigners. The nation's stability and liberal legal requirements make it easy and highly advantageous to form a company in Switzerland. Before embarking on the journey of starting a small or large company in the Swiss nation, you need to know what the requirements are. In this step by step guide, you can find out what you need to begin. 
Clarify Your Business Plan
To start a business, you need to have a clear idea of what you want to do and what value you are going to add to your customers. Whether you are going to sell products or services, you need to think about what business model is best.
Having a written business plan is a great way of putting all your ideas in one place. It takes a lot of research on the market, the competition, and the other parts of the supply chain for a business idea to succeed. Your business plan is also important when it comes to getting buy-in from potential partners and investors.
Register the Company Name
Once you are clear on what business you want to run, it's time to give it a name if you haven't already done so. Your business's name is an important decision you make that affects how people connect with your brand. Be sure to search the Switzerland Commercial Registry to make sure the name you have decided on has not been registered to another company already. 
Select the Business Structure
There are several types of business structures for companies in Switzerland. Each one has its own pros and cons, so it is important to find out which one would best suit the type of business you want to run. The types of business structure are determined by factors such as who owns the company, the size of the business, and the shareholding structure, if any, among other things. Here is a list of each legal business type in Switzerland. Some of them are very similar but with minor differences. 
Single-owner company/ sole proprietorship- This is a one-person business with no legal personality.
General partnership- This is similar to a sole proprietorship, except that there is more than one owner.
Limited partnership- In this not so common arrangement, there are general and limited partners. 
Limited liability company (GmbH/Sàrl)- This operates as a legal entity with shareholders. 
Public shareholding company- This type of business can also be called a corporation or joint-stock company (AG/SA) and is the most common structure. 
Subsidiary- A subsidiary is affiliated with a foreign entity but is legally independent.
Branch office- A branch office operates as a legally independent wing of a parent company.
Representative office- This is similar to a branch office, but it is more flexible and has more limitations. 
Complete Registration Process
Once the ideal legal business structure is set, it's time to register the company. This final step requires some paperwork and allows your company to begin to trade with all the legal requirements in place. 
The first step to register your new company is to fill out the application form for company registration. Some documents need to be submitted with your application, and these include the corporate charter or articles of incorporation and others, depending on what your intended business structure is. Next, you must draft the Articles of Association in the presence of the notary public. There are platforms such as NewCo which will make it easier to open your company in Switzerland. 
Other steps in the registration process involve creating an escrow account and, most importantly, filing Articles of Association with the Switzerland company register. This process makes your company a legal entity. 
It's also necessary to fulfill the tax requirements:
Pay a stamp tax.
Get publication in the official journal of the canton.
Register your company for the VAT in Switzerland.
If your company has employees, they need to be entered into the social insurance schemes.
Once your business is registered, you can register for taxation by sending an application to the Federal Tax Administration if this is required for your structure.
Before you register for taxation, the Commercial Registry must review your application for registration together with all the supporting documents you provide. Once they are satisfied, your company is then legally registered in Switzerland.
You may also like: 6 Things To Do Before You Invest In A Startup
Image Source: Pixabay.com