Click here to get this post in PDF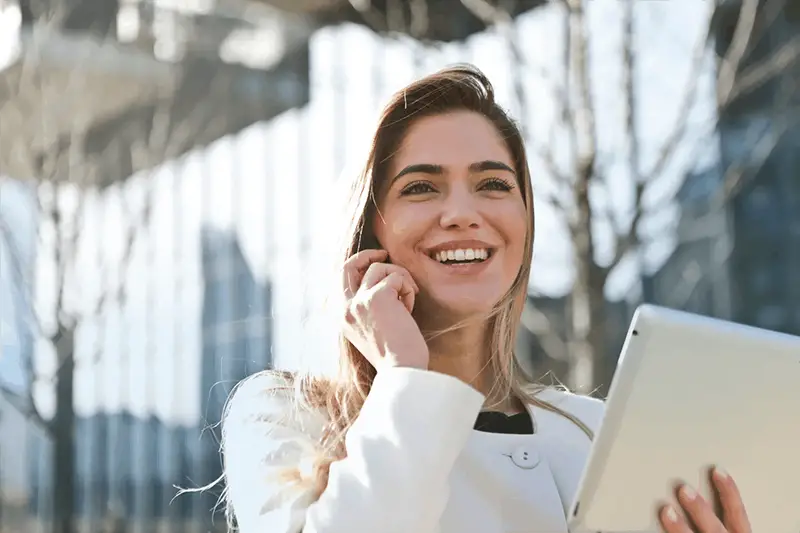 Providing exceptional customer service is what separates the good businesses from the great. It's the feature that will ultimately bring paying customers back again and again. At the core of positive customer experience is clear communication.
Communication can make or break a small business. Here are six tips to help you communicate better with your clients.
Set Clear Expectations
Accessibility is important when running a business, but so are boundaries. Every client deserves the same level and quality of service. Yet, it's not uncommon for some clients to monopolize your attention or become the epitome of the term "high needs."
It's vital to set clear expectations about your scope of work and response times when communicating with clients. It's entirely reasonable to tell them that you'll respond to their inquiries within 24 hours, rather than allowing them to call you non-stop for hours.
Be generous when setting timelines and add in some buffer time in case of delays. If you expect delays, let your clients know as soon as possible and communicate when you expect to be back on track.
Incorporate Mobile Work Tools
Many entrepreneurs are juggling various aspects of the business on their own or with a small team. This often means conducting business on the go. So what happens if a client or team member needs something urgently while you're away from your desk?
Adding mobile work tools allows teams and clients to stay connected whether you're on a trip or working from home during lockdown. Tools like eFax's fax service let you send important documents and capture digital signatures while on the move. Cloud-based storage providers like G Suites let you and your team work together in a live environment from anywhere. By using these tools, you can streamline your communication with clients and ensure everyone is on the same (digital) page.
Stay Concise in Written Communications
When drafting an email, it's easy to go off in a tangent. However, the key to effective written communication is being as concise as possible. Highlight the key takeaways using bullet points and brief explanations. Read your work three times before sending it to reduce the fluff and ensure everything is clear. Put clarifying questions in a simple, easy-to-read list format, use headings to break up project topics, and tag relevant parties.
While email has a time and place, sometimes a phone call is better for explaining complex ideas and processes. You can always follow up a phone call with an email summary so that everyone has written records of the conversation.
Be Professional and Human
Effective client communication is a fine balance between being professional and being friendly. When communicating with clients, maintain a professional tone, but don't be afraid to add some personality. Be mindful of how your client talks to you over time and relax accordingly.
Listen to Understand
The best salesmen and coaches know that it's not how well you talk; it's how well you listen. Yet, many of us make the mistake of listening to respond, rather than to understand.
Practice active listening with your clients. Let them fill any silence and ensure that they're done speaking before you respond. Take a moment to collect your thoughts before speaking. Ask clarifying questions and summarize your clients' words back to them to ensure you understand. These actions make your clients feel heard and ensure that you know what's expected or important.
---
10 Tips To Improve Enterprise Customer Support
---
Use Summaries and Minutes
For small business owners, crafting summaries or meeting minutes seems like an administrative luxury that isn't worth the time investment. However, taking five minutes to summarize a meeting or conversation with action items can save you valuable time and money later on.
Set aside a few minutes after each client or team conversation to write the key takeaways from the conversation and put names and dates on each task.
With these simple tips, you can improve client communications, improving both customer retention and word-of-mouth acquisition.