Click here to get this post in PDF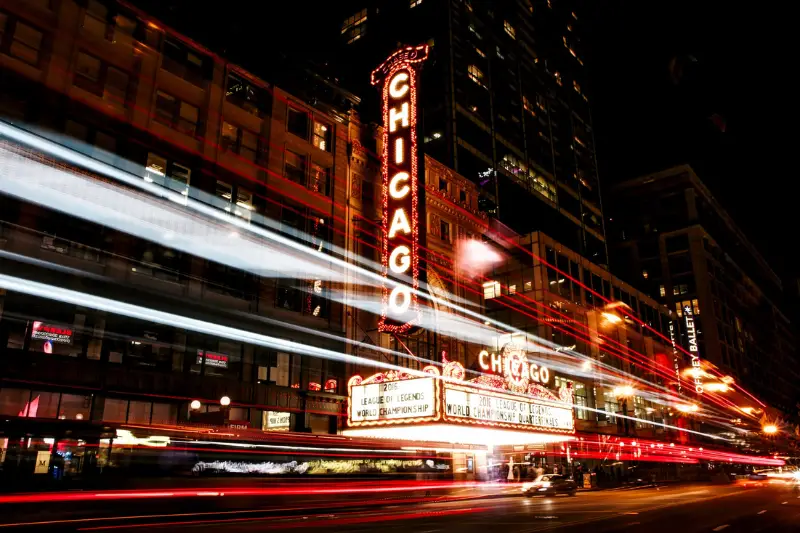 Chicago is a beautiful city with tons of activities and attractions. Whether you're visiting on business or pleasure, planning and making the most of your trip is essential. Here are some tips to help you get started.
Arrange Midway Airport Car Service
If you're traveling to Chicago for business, there are many things to consider. It can be overwhelming, from figuring out where you'll stay to choosing the best restaurants. But one task that should be on your list is arranging Midway Airport car service. You may not think twice about getting into a cab when you land at an airport, but there are many reasons why using a car service would be better—and safer—for your trip.
For starters, hiring a driver means that they will take care of all the driving details so that all you have to do is relax and enjoy the ride. Plus, many companies offer services such as hotel pickups and drop-offs that can make travel more efficient overall and save money. Not only does this mean less effort on your part during what will likely be an exhausting trip, but it also means less time spent waiting in lines or suffering through traffic jams—two things everyone wants less of!
Get Around on Foot
In addition to being a great way to explore a city, walking is also an excellent way to get exercise. If you're looking for something more intense than the typical walk around town, consider a hike along Lake Michigan or one of Chicago's many parks. You can also head up north and take advantage of the city's bike paths or visit one of their outdoor pools during summer.
If you want an activity combining fresh air and learning more about your surroundings, consider taking an architectural tour through downtown Chicago. These tours last approximately three hours and will teach you about important buildings such as The Willis Tower, formerly known as Sears Tower, John Hancock Center, Tribune Tower, Wrigley Building, and more!
Eat Out
Eating out should be an enjoyable experience, so choose wisely. Chicago has a lot of great restaurants, but with so many options, it can be hard to know where to go. Here are some tips for finding the best local spots:
Check online reviews from sources like Yelp and TripAdvisor. They'll give you an idea of what people think about different restaurants in your price range and location, but also keep in mind that some reviewers may have a negative bias against certain ethnicities or races (i.e., "I wouldn't eat there because they're Mexican.") Try searching for reviews by people who look like you if this is important to you; if not, don't sweat it!
Ask friends who live there what their favorite places are—they've probably tried more restaurants than you have! Be sure to ask them how they feel about ethnic food (do they prefer Italian? or Thai?) and prices and locations (nearby? walkable?).
Go with other people on your trip – one person's opinion might differ from another's due to taste buds or personal preferences about ambiance/atmosphere/service/etcetera.
Explore Bars
Chicago is a great city for drinking. Whether you're looking for a craft beer, an affordable cocktail, or a glass of wine with dinner, you'll find plenty of options in Chicago. It's not uncommon to see drinks served in different containers and sizes here.
Drinks are also reasonably priced compared to other major cities like New York and San Francisco. The cost of alcohol has plummeted so much that some restaurants have even started putting signs up saying, "We do not validate parking."
If you're visiting Chicago from out-of-town and want to take advantage of this bustling nightlife scene, here are some tips on how best to enjoy yourself while staying safe:
Visiting a bar or restaurant? Don't leave your purse or wallet hanging on the back of a chair. Please always keep it in your lap and don't let anyone else touch it.
If you're going out with friends, designate someone as the designated driver (DD), so they can drive everyone home safely after the night.
Be aware of the laws. Chicago has strict laws about drinking in public and open containers.
Don't drink and drive. If you're planning on drinking during your trip to Chicago, make sure you have a designated driver or take public transportation home after having too much to drink.
Stay in a hotel that has an in-house bar. This way, you don't have to rely on public transportation or taxis to get around and can head out when it suits you.
Decide Your Stay
Staying in the Loop is a great option, as it's convenient to many sites you'll want to see while in town. In addition, there are plenty of places to stay near the Gold Coast area, including hotels like The Ritz-Carlton Chicago and JW Marriott Hotel Chicago Magnificent Mile. Staying on this stretch of Michigan Avenue also gives you easy access to most museums and other points of interest without traveling too far on foot.
If your budget allows for a luxury hotel stay in one of Chicago's trendiest neighborhoods, consider staying at The Langham Chicago or Waldorf Astoria Chicago Millennium Park. Both hotels are located off Michigan Avenue with views of Lake Michigan, making them easy walking distance from many attractions such as Millennium Park and Grant Park.
Find a Meeting/Conference Room
When you're looking for a meeting room or conference space in Chicago, you've got a lot of options. As the third-largest city in America, Chicago has plenty of convention centers and other venues that can accommodate groups ranging from 50 to 1,000 people.
One way to find out what's available is by contacting the Chicago Convention and Tourism Bureau (CCCTB), an excellent resource for tourists and business travelers. The CCCTB also runs NewCity magazine, which offers an extensive list of meeting spaces throughout the city.
Conclusion
There is no place like Chicago, and planning a business trip to this city will be fun and easy if you do your research. Do not let the big city scare you! We hope these tips will help make your stay in Chicago enjoyable, whether for work or just visiting friends and family.
You may also like: 7 Items You Should Always Pack for Your Business Trip
Image source: Pixabay.com