Click here to get this post in PDF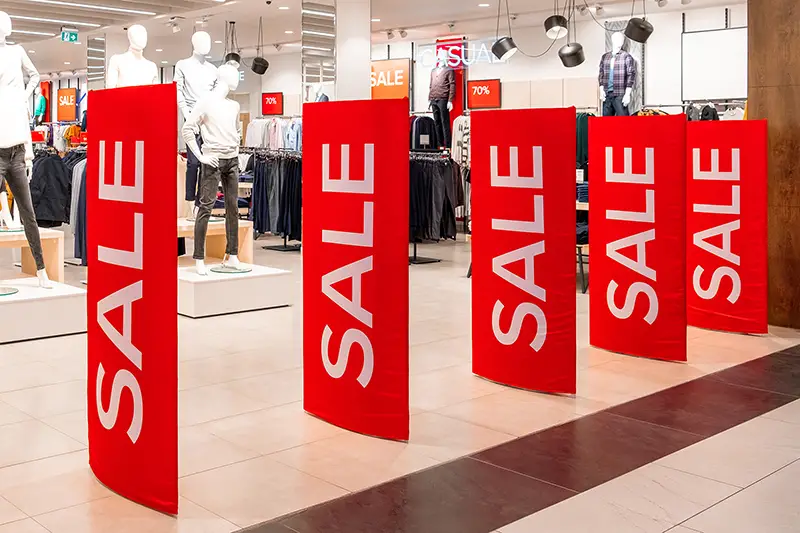 When investing in marketing, it's worth considering your goals. Are you looking to generate lots of new leads quickly? Or are you looking to generate steady leads over a longer period?
Short term marketing strategies will achieve the former, while long term marketing strategies will achieve the latter. Both can have their uses depending on what you're promoting. Below are just a few examples of both short-term and long-term marketing and when to use them. 
Examples of short term marketing
There are a few different short term marketing strategies that you can use. Three of the biggest examples are listed below.
Social media posts
Social media posts have only a very short period to make impressions and generate leads. Instagram posts typically last 48 hours; Facebook posts have an average life of 6 hours and Tweets have an average life of as little as 15 minutes. Of course, if posts go viral, they can last much longer. Promoting social media posts can also increase if they have to make an impact (such posts can be considered adverts).
Adverts
Adverts typically run for short periods ranging from a week to several months, although you can pay to keep running them continuously. This includes PPC adverts, posters and adverts. As soon as your ad is up, you may start generating leads. However, in most cases, it takes a couple of weeks (it depends on how many people you're targeting).
Events
Events can last anywhere from a couple of hours to a couple of weeks. Most events like trade shows and conferences last no more than a day. You often have to generate leads there and then.
When to use short term marketing
Short term marketing is ideal for promoting products and services that are only available for a limited time. An example could include promoting Xmas products or services in the lead-up to December. 
If you only have a month to a few weeks to promote your products/services, it's likely too late to invest in long-term strategies. Social media posts, adverts and events are much better suited at generating those quick sales if you can only sell a product or service for a limited amount of time. You can also use these marketing strategies for advertising limited discounts or other limited deals.
Examples of long term marketing
When it comes to long term marketing strategies, there are similarly a few different marketing methods. Below are three of these. 
SEO
SEO (search engine optimization) can help to boost your search engine rankings. However, it doesn't have instant results. In fact, you often have to wait months to see any effect. If you hire a SEO company, you can expect to start seeing serious results in 6 months or less. The benefit of SEO is that even after your campaign is ended, you can expect the effects to stick for a while. Your rankings may even continue to grow after ending your SEO campaign. Of course, continuous SEO is the best option for achieving continuous results. 
Branding
Creating a strong brand identity can help you to develop brand awareness. This is when people become familiar with elements of your brand, such as your name, logo, slogan or color scheme, and then choose to use your company due to this familiarity. It usually takes over 3 months to build brand awareness – possibly even a year or two in some cases. Once you've developed a strong brand, you can then start to generate leads for years to come. 
Networking
Networking is an overlooked marketing strategy that can often help you to generate a steady flow of leads in the long run. By becoming acquainted with more influential people, you can start to spread awareness of your business through word of mouth or cross-promotional tactics. Of course, you may not always get more leads straight away. However, you could start to see more and more people getting recommended to you over time. 
When to use long term marketing
Long term marketing is much better suited for products and services that are still going to be relevant in a few months' time. The likes of branding and networking tend to center around promoting your entire company rather than a single product or service.
Long term marketing can be a much better marketing strategy for planning steady growth rather than trying to generate an influx of customers. If you don't want a sudden influx of customers, consider sticking to long term marketing strategies. 
You may also like: The 3 Best Marketing Strategies for Your Business
Image source: Shutterstock.com