Click here to get this post in PDF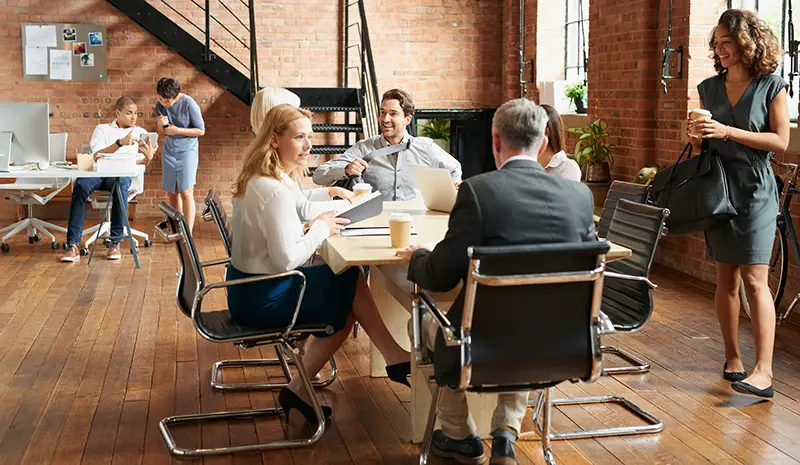 Fitting out an office can be a great way to upgrade your business. It's also a minefield, as you'll discover if you try to embark on it without a good plan. 
In this post, we look at some sage advice for brands that never renovated their offices before. Here's what you need to know:
Let Employees Work From Home 
Don't insist that employees come into the office during the fit-out, even if you're doing it in stages. When there's building work going on, it's not just noisy, but also hazardous – something that could land you in a lot of trouble.
What's more, when employees are around, it can get in the way of construction crews. For example, they may need to pull down adjacent walls, which they can't do if your secretary is there working on the computer. 
Tell Employees In Advance Why You're Doing An Office Fitout
In general, employees don't like disruptions to their days. They want everything to run smoothly. Therefore, when you announce that you've got an office fitout planned, it can cause them to panic a little. They feel stressed and may question your motives. 
To get around this, point out all the benefits that your new office will bring. Warn employees a couple of months in advance so that they know what's coming and can make preparations for office work at home. 
Manage Your Waste
Office fitouts have a habit of generating vast amounts of waste. Often, you'll need a skip parked outside and a partner company to remove it for you. 
Before you begin your office fitout, make sure that you read the waste disposal firm's skip bin conditions. There are limits on the type of things that you're allowed to throw out. Moreover, if you're disposing of toxic waste, you'll need to consult with a specialist contractor. 
Host Regular Zoom Meetings With Employees Who Are Out Of The Office
When employees are out of the office, they can feel cut off from the rest of the team. To prevent this, schedule regular Zoom calls so that you can keep everyone in the loop at all times. Don't allow anyone to feel "out at sea." If that happens, they may look for another job. 
Renovate For Flexibility
Renovations are disruptive and expensive. They can often drag on for weeks and cost hundreds of thousands of dollars. 
To make the expense worthwhile, always renovate with flexibility in mind. Do all the backend stuff, like setting up modular wiring, so you can move desks around at a later date to suit your needs. Try to avoid a situation in which you're forced to have your office a certain way, or operate at a certain scale. Remember, you might want to upsize, downsize or add new departments in the future. 
Make The Space More Personable
Lastly, you'll want to make the space more personable. Employees appreciate this because it makes all of the disruption worthwhile. Add new conference rooms, break rooms, soft furnishings and more. 
You may also like: Top 7 Tips to Improve Your Current Home Office
Image source: Shutterstock.com