Click here to get this post in PDF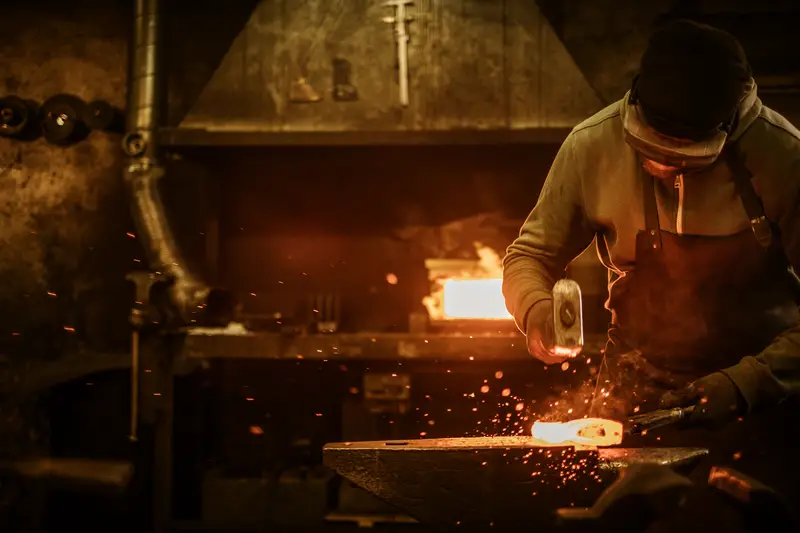 Forging refers to the process of the metalworking process of shaping a workpiece into any desired dimension. The process is carried out after applying compressive forces with the use of tools. Forging is operated by pressing or hammering the metal.
Forging happens to be the oldest metalworking process having its origin dating back to thousands of years ago. Over time, different kinds of technology have revolutionized the manner how forging is performed. Today, forging has become easier with more engineered processes, tooling, production equipment, and raw materials to meet the increasing demands in modern factories and industries.
Copper and bronze are the two sought-after metals, the use of which is prevalent throughout the metal fabrication industry.
Copper Forging
Copper forging is the most popular form of metal forging, and it includes many advantages for multiple applications. Copper forging extends higher production rates over copper casting and has a great material strength because of the absence of porosity. Forging copper also enhances mechanical properties and reduces scrap.
The process of forging copper and its alloys is cost-effective. It requires a pre-heat temperature of 1350-1700 degrees Fahrenheit for hot forging. Apart from this, copper and its alloys display good ductility. The net shape and closer tolerances provided by this metal cut down machining operations. Also, copper forging ensures that the tool life of the machine used in handling the forging remains longer as there is an absence of inclusions that are otherwise seen in sand casting.
The inexpensive forge tools, the easy conversion process of copper castings and forgings, and easy maintenance are the other reasons that make copper forging a sought-after process.
Along with copper, brass and bronze are the two copper-based alloys that have witnessed a rise in popularity in the metal forging industry. Here's what you should know about it:
Bronze Forging
Predominantly, bronze is copper mixed with aluminum, tin, beryllium, or silicon. This metal is harder than pure iron. Another quality of bronze is that it is more resistant to corrosion than iron. Bronze also remains harder than pure copper; hence, forging bronze in making weapons, tools, and armor is its common application.
Bronze forging is a kind of copper forging alloy consisting primarily of copper and other chemical elements added. Tin, arsenic, aluminum, phosphorus, manganese, silicon are the other elements that form different forging bronze grades.
All these chemical elements lead to the production of forging alloy that comes much harder than the parent (copper) forging. Bronze forging often remains dull-gold in appearance. Its appearance helps you distinguish between pure copper forging, bronze forging, and brass forging.
As bronze forgings are higher in strength and better in quality, their application is centered around architectural industries. The major applications of such forging include valve parts, architectural decorative parts, marine parts, pump housing, fire sprinkler parts, water supply industry, sporting equipment parts, brushing and bearings, and structural applications.
Brass Forging
Brass is a combination of copper and zinc. Brass forging is slowly gaining momentum in the forging industry—hot brass results in superior density and dimensional accuracy for the duplication of parts.
Because of strength, durability, and other superior properties, brass forging is commonly used in plumbing fittings for different types of fluids, metal fitting, knobs, handles, bushings and bearings display or architectural items for polishing and decoration, and metal fitting in the outdoor environments such as vehicles, boats, etc.
Takeaway
Different types of forging processes are carried out using the above-listed metals. You can get in touch with a leading forging company in your city/area and hire them for high-quality and cost-effective services. Start looking for the best leads now.
You may also like: The differences and similarities between metal fabrication and welding
Image source: Dreamstime.com