Click here to get this post in PDF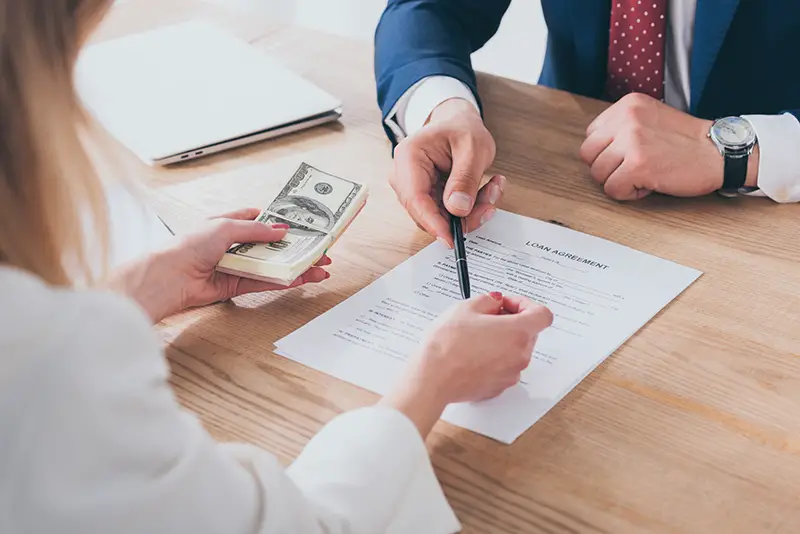 A bridge loan is considered a short-term loan that companies or individuals use until they secure financing for temporary expenses or pays other kinds of obligations. Bridging loans usually require collateral and a high-interest rate. However, it ensures a needed immediate money flow. Every bridging loan provider often has its own criteria for loan granting; regardless, online fast title loans will describe general principles and conditions common to every bridging loan application in terms of prerequisites. Even if it might happen for a borrower to be rejected by one provider and then be accepted by another with the same application filled up content, there are some generals every bride loan borrower must consider.
1. The essential loan application requisitions
To even consider getting a bridging loan, the borrower has to meet the following conditions: 
Has to be a state resident with address proof. However, some lenders are even open to granting loans to other state citizens.
Be at least 18 years old. Some lenders require a higher age limit.
2. Loan Security
To secure the borrowed loan, bridge lenders require certain collateral for the loan. With pledged collateral, lenders secure their loan in case the borrower cannot pay off the loan. In addition, loan security usually considers one or a few properties the borrower must apply for to get loan approval. For this reason, bridging loans are considered secured loans.
3. Exit strategy
Exit strategy considers that the borrower has a plan for how he will repay the loan. An exit route is a form of securing a bridging loan. The more clear and perspective the strategy is, the higher the chances for loan approval are also higher. 
The most option for the exit route is selling the business shares or property, lodging the money from an inheritance, withdrawing the investment, or assets such as vehicles, jewelry, and others.
4. Loan amount and Term
The loan size usually considers 70% of the Loan-to-Value (LTV), but some bridge lenders can offer even 80-100% loan amount. LTV represents the maximum size of a loan based on the market worth of the asset that the borrower pledge as collateral. Collateral considers the asset that the borrower pledged in case of incapacity to repay the loan.
Bridge lenders usually have a minimum required loan size but often doesn't limit the upper limit of a loan.
In terms of the time duration of bridge loans, it's usually between 3 and 12 months but can be longer and reach 24 or even 36 months as a maximum.
5. Fees and costs
Regarding upfront fees, some bridge lenders will charge fees regarding legal documentation, solicitor's fees, arrangement, valuation, ad others.
6. Income proof
Proof of income, also known as income verification, is a standard requirement for every lender. A borrower can apply income proof in the form of a bank statement, audit accounts, or tax returns.
7. Credit history
When it comes to bridging loans, credit history is less significant than for other lean types, as bridging lenders tend to focus more on loan security. For this reason, many lenders are willing to approve the loan for companies and persons even with a poor credit history as long as they have provided good loan security.
8. Reason for applying for a loan
Most lenders will demand information on why the borrower is applying for a loan and how they intend to spend the borrowed funds. For this reason, a borrower, individual, or company has to apply a clear plan on the reason for applying for a loan.
Summary
As you can see, applying for a bridging loan is not complex. However, it requires an exit plan and collateral. If you are looking for a quick capital injection to cover temporary emergency expenses, the bridging loan might be a great solution due to its flexibility and speed.
You may also like: Hard Money Loans Connecticut: Benefits and Risks
Image source: Depositphotos.com