Click here to get this post in PDF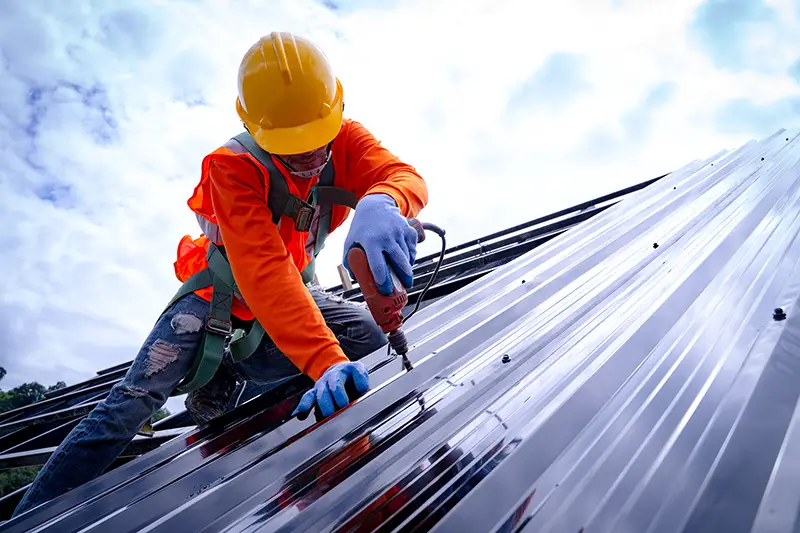 For years, construction employees have worn reflective vests while working on the job. Reflection serves to protect the worker, making it easier for motorists or people operating equipment to see them.
However, times do change, and now OSHA and companies prefer that workers wear reflective harnesses. Not only are harnesses safer, but they also offer a better fit. The following information details why construction managers are insisting that their staff wear reflective vests instead of the traditional vests.
What Is a Reflective Safety Harness?
A reflective safety harness is a type of personal protective equipment (PPE) – gear designed especially for worksite safety. The American National Standards Institute (ANSI) categorizes harnesses for use depending on where they're worn. 
Workers must wear type "O" harnesses when working off-road or type "P" harnesses when their work is related to public safety. Type "R" vests are advised for wear when directing traffic.
This type of gear is also referred to as high visibility safety apparel, or HVSA, as it uses highly reflective fluorescent strips in its design. In turn, workers can be seen in both sunny and low-light conditions. Again, anyone operating heavy equipment or people driving down the road can spot the worker more easily. 
So, why the switch to the harness over the vest?
1. Reflective Safety Harnesses are Better Fitting and Therefore Safer
One of the things that makes harnesses safer than vests is the fact they fit better. Many times vests are designed for men and therefore are larger in size. This makes wearing a reflective vest less safer for a woman. Because the vests are larger, they can easily get caught in equipment or catch on objects and cause people to trip, fall, or even get caught in some forms of instrumentation.
2. Reflective Safety Harnesses are Non-Allergenic
A vest can easily get oily or covered in grime, which makes it more difficult to keep clean. Because of this fact, workers can also develop unwanted skin irritations like rashes.
3. Buttons or Other Items on Vests Can Lead to Accidents
Whether they get loose or not, buttons or zippers, even the Velcro on vests can get attached to machines or other projections. In addition, a button, when loose, can cause a worker's cuffs to also catch haphazardly onto an unwanted object or piece of machinery.
4. Using Reflective Safety Harnesses Cuts Costs But Is Still a Safer Choice
Not only are reflective safety harnesses safer than reflective vests, they also cut costs. Both employers and employees save money in replacing the harnesses as well as in caring for them.
5. Worksites Record Fewer Accidents When Reflective Safety Harnesses are Worn
Because harnesses are less cumbersome to wear and are readily seen by people on a job site, they lead to safer working conditions. Along with other personal protective equipment (PPE), such as hard hats and goggles, they are critical for site safety.
Making the Switch: Why You Might Want to Change Your Policy for Wearing Protective Gear
What are your workers wearing on the job site? Maybe it's time to choose a better form of reflective PPE.  
You may also like: Construction Chemicals: Everything You Should Know
Image source: Shutterstock.com