Click here to get this post in PDF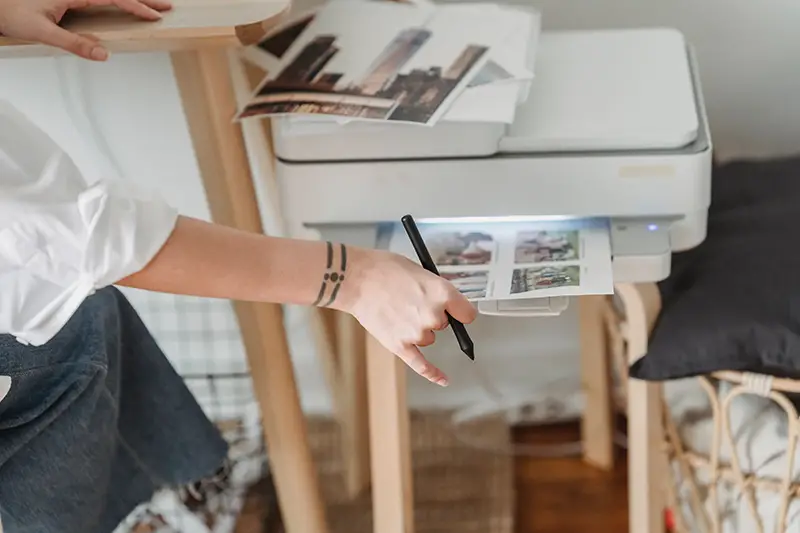 Automating printing processes will effectively benefit your business for several reasons, including financial health, maximum efficiency, optimum production task execution and improved productivity overall. When it comes to future-proofing a business and improving the general efficiency of operations, workflow automation should be considered. 
According to NAPCO research, 245 commercial printers across the UK, USA and Canada were surveyed in a bid to determine how print providers are utilising or implementing automation together with any advantageous results that were found.
According to the report Strategies for Leveraging Automation to Enhance Performance, it was found that automation improves operations throughout the business, further solidifying that broader adoption of automated printing processes is needed. But why else should your business automate your printing processes? 
Automation drives profitability & productivity
Even if you can only afford to marginally invest in printing process automation, you'll find that it makes all the difference when it comes to driving profits and enhancing productivity throughout your company, regardless of the industry you work in. 
As the aforementioned research points out, automation of any kind, particularly when it comes to printing processes, is extremely beneficial for business owners and managers alike. 
As well as improving productivity and driving profits, it will also give you the edge when it comes to competitive agility and your overall ability when it comes to servicing customers and ensuring customer satisfaction.
Automation should be looked at as an investment for the future
Those who invest vastly in automation often invest in the right software to further ensure improved efficiency, productivity and profitability throughout their business. Usually, the software that these company owners are implementing and subsequently training their employees to use will help with a number of different things, including:
Managing or automating prepress workflow
Handling billing 
Handling shopping
Scheduling jobs
Estimating the type of jobs that need to be carried out
Doing preflight work
Submitting jobs via portals
Imposing print work
Supporting management operations
Automation will help to streamline operations
Bottlenecks often occur when printing processes need to be carried out manually. Not only does this pose a security risk, but it also increases the likelihood of human error and mistakes being made. It will also take precious time away from your employees who still need to fulfil their primary roles. 
Ensure they spend less time at printers and scanners by automating as many printing processes as possible. Reducing labour time will help you, as a business owner or manager, to save money in the long run, and you'll likely see a great improvement in overall efficiency, productivity and general work output. You'll find that more will be done, and less time will be spent doing it, all because you've chosen to automate your printing processes.
Cleardata can always be counted upon to help you implement automated printing processes in a bid to streamline your business operations, thus saving you time and money further down the line – invest in automated printing processes now for long-term gain. If you'd like more information about the RPA and automation services and scanning and printing services, including print management software, the dedicated team at Cleardata are able to provide, get in touch with them today – they're always happy to hear from you.
You may also like: How Business Automation can Help Your Company Grow
Image source: Pexels.com