Click here to get this post in PDF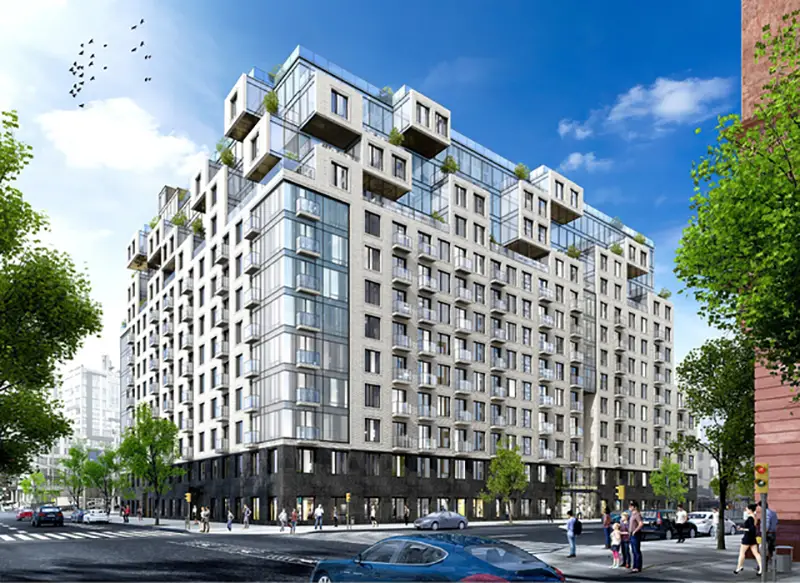 Real estate investing is never for the faint of heart, but the past few years have been particularly trying ones for builders and developers. They entered the pandemic scouring for land and trying to assuage a bevy of community and environmental concerns, only to be confronted with a labor shortage as the residential market took off during the throes of COVID-19, thanks to both near-zero interest rates and renewed interest in working from home. 
But then came soaring construction costs, with the price of lumber jumping over 300% in months, followed by supply chain freezes that pushed up the cost of nearly everything else while decimating its availability. Now — partly in an effort to fight those elevated prices — investors (and builders) are faced with rising interest rates and tighter lending standards, both of which will make financing a new project or acquisition more difficult.
Indeed, mortgage rates have doubled from one year ago but that's only the bad news. The good news is that financing costs remain at historical lows. Meanwhile, crypto — once the hottest asset of the pandemic era — is in a scandalous free-fall thanks to the bankruptcy of FTX. At the same time, the stock market is struggling to make a late-year comeback after all of the major indexes dropped more than 20% in the summer. Perhaps real estate doesn't look so bad after all, compared to other risk assets at least.
As JP Morgan noted in a recent report, "multifamily [housing] is currently the highest performing of all asset classes." The bank was referencing Moody's Analytics data showing multifamily vacancies at just 4.4% — a five-year low — and its analysts included both multifamily housing and affordability as top 2023 real estate trends. Even brick-and-mortar retail has held up surprisingly well. As noted by Statista, malls experienced the highest vacancy rate at 8.3 percent in the fourth quarter of 2021, but general retail locations, including those on the first floor of multifamily buildings, had a vacancy rate of just 2.7 percent — lower than the residential component.
"There is a silver lining to most clouds; in this case, as higher interest rates push up the cost of multifamily developments and stricter lending standards lower returns, the same trends will compel more Americans to remain renters, many in multifamily buildings," explains Lazer Sternhell, CEO of Cignature Realty. 
Underlining this point was a June report from John Burns Real Estate Consulting, an industry advisory firm based in California, which revealed that a mortgaged residence now costs $839 more per month than a leased one. "Never in the past two decades has it been so relatively expensive to own a home versus renting one — not even close — and renters are staying put as a result," Sternhell adds.
Where to invest
It's little wonder that, despite the challenges, lending to multifamily projects soared to nearly $500 billion last year, up nearly 1,000% from the height of the Financial Crisis in 2009. This is obviously a huge amount of money to invest (much less borrow) and the first question on the mind of many investors is, "Where do I invest?" 
The answer may not be what you might expect.
According to real-estate app Redfin, rents increased 9% year-over-year in September, significantly slower than earlier in the pandemic, but still a very healthy clip. And although much publicity has been focused on the COVID flight to the suburbs, big cities are well-represented in the top ten fastest-growing markets for rental income. Pittsburgh, Pennsylvania, for example, came in at number two with rents increasing 20% year over year, while New York City rents grew over 15% — enough to earn 8th place on Redfin's top ten list. In other words, millions of people still crave the urban lifestyle.
Commercial and residential housing
Not all of them are full-time residents, however. Over the past five years or so, urban housing has amassed an entirely new source of demand from short-term rental sites like Airbnb, as well as short-term corporate housing platforms like Blueground Homes. "In any event, demand for multifamily units is robust, and demand for the retail spaces beneath those homes seems to have held up remarkably well," Sternhell states. 

Those temporary tenants, who presumably like to get out and about, are probably making up for fewer office workers in city centers by fueling demand for the restaurants, shops, and convenience stores on the ground floor. In fact, last year, sales growth at brick-and-mortar stores outpaced e-commerce. And in August, popular hospitality tech platform Toast reported that restaurant sales had (finally) surpassed pre-pandemic levels.
Affordable housing options
The durability of multifamily housing might seem to fly in the face of one trend: the size of American households has been shrinking for decades, from 3.33 in 1960 to just 2.51 last year. 

While there are plenty of ways to extrapolate data, the bottom line is that smaller households — plus a growing population — means more housing units are needed, and with fewer people in each home, there are fewer people available to pay a mortgage and other household expenses. 

Affordability, therefore, is the number one issue for many, if not most, American households who rent, and multifamily properties presently offer the best deal by far. We may not become a nation of communal living such as Norway, for example, but we will likely be sharing a lot more walls for a very long time.
Renting
The analyst or speculator can make up all sorts of reasons for the comeback of multifamily investing, but it very well may come down to one simple fact: renting is now much more affordable than buying. Consider that just this past November, the Federal National Mortgage Association, better known as Fannie Mae, was given the green light to guarantee mortgages of over one million dollars in some locations. Fannie Mae is chartered by the federal government to assume the risk of home mortgages for financial institutions, thereby increasing the availability of home financing and lowering its cost.
"This move probably won't do much to make a 'McMansion' more affordable, but it does illuminate just how expensive it has become to buy a home in desirable parts of the United States these days," says Sternhell. "A single, detached house simply is not an option for many of us."

Lately, lumber prices have fallen to the lowest levels of the pandemic, and mortgage rates have been inching downwards since the Federal Reserve signaled that it would slow rate hikes in the last week of November 2022. "Though it's impossible to know what the longer-term trajectory will be for inflation and interest rates, the fundamentals remain strong and multifamily investors are finally catching a break," Sternhell concludes. "That's a good thing for investors, renters, and the economy."
You may also like: 11 Important Investing Tips for Beginners