Click here to get this post in PDF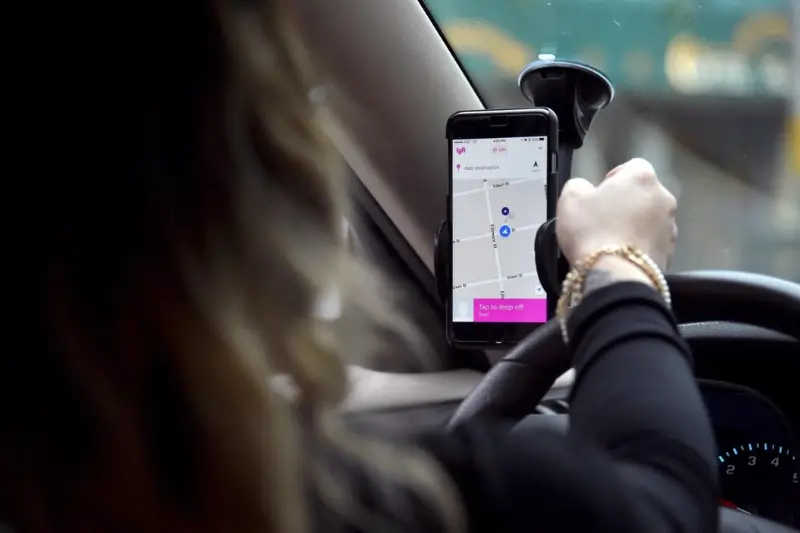 Do you have a vehicle in good condition? 
Do you love driving and have a lot of free hours on your hands?
Do you have a job, or are you looking for a side gig?
If there's a yes to any of these answers, you should probably consider joining Uber or Lyft as a driver. If you've thought about it but are holding back for some reason, this post is right up your alley.
Signing up as a driver for Uber or Lyft couldn't be easier than it is. They both have an app, and from there, it's a few steps, and you're in.
But if you're not convinced why you should use your extra time as a rideshare driver for Uber or Lyft, here are four reasons to consider it:
1. Extra Bucks Won't Hurt
Unless you recently received a fat inheritance cheque from your grandparents, you could probably use some extra cash in your pocket.
Being an Uber or Lyft driver is among the most effective yet enjoyable ways of earning some cash on the side. 
All you need is some free time if you are already engaged in full-time employment. If you're unemployed, you could do the gig full-time.
Working as an Uber or Lyft driver earns you at least 800$ to 1000$ in a week depending on:
Bonuses and gratuities from your passengers
Operational location and hours
The number of hours worked.
Gas and maintenance costs.
Driving for Lyft and Uber is more enjoyable during the surge period when there are few drivers and greater demand. Therefore, the potential of earning more is always there if you give it a shot. 
It's advisable for drivers to conserve gas and reduce expenses. You don't have to move around while waiting for the next client, especially if you operate in a busy metropolitan area. Find a cool and safe location and park and wait for the requests. 
2. Flexible working hours
Imagine working when you want to. Most people working nine-to-five wish they could have control over their working hours and get to give time to other aspects of their lives.
You may not have much independence working in conventional job settings. Rideshare services offer an entirely different approach to employment as part of the gig economy.
With Uber and Lyft, you are the time master deciding when to start and stop depending on your needs. Basically, there won't be anyone hovering over you. 
You can go offline while delivering groceries at home or picking up your kids from school. This gives you a perfect work-life balance that most people don't have.  
3. Superb Automated Services
One of the downsides of conventional employment is that you're subject to other people's will. Many people struggle with issues like salary delays that end up hurting their finances. 
Such issues don't happen with rideshare companies. You get fast service from their human resource team that is available 24/7.
Your payments are automatically transferred to your bank account weekly. Uber goes further to offer instant payments, which allows you to cash out five times per day. 
Uber and Lyft apps are also the ultimate guide for new and experienced drivers. You can learn more about:
weekly promotions and bonuses
How to get paid
Airport information
Changing policies and more. 
4. Your Car is Your Business Opportunity
Like other businesses, Uber and Lyft need you to have capital, in this case, a car. 
You may think you can't work as a rideshare driver if you don't have a new car, but that's not the case. 
As much as there are requirements for the type of car you may use, it doesn't have to be new. Log into Uber or Lyft websites to check if your vehicle qualifies to start working immediately.
What Uber and Lyft riders look for are vehicles that are in good condition and clean. That, coupled with good customer care and driving skills, is enough to get you that five-star rating. 
Maybe you don't have a car? 
No problem.
Uber and Lyft offer vehicle partner options where you can find an affordable car in no time. Having no vehicle means you will earn slightly less depending on your rates and where you operate. 
On the bright side, you won't be worrying about insurance, accident history, and mileage. 
---
Conclusion
Being an Uber or Lyft driver is slowly becoming one of the most rewarding opportunities for those that want some freedom when it comes to working. 
The perks that come with working for these companies are pretty good, and there's also the opportunity for growth depending on how well you use your time. 
You may also like: 8 Online Side Hustles that Require No Cash Investment