Click here to get this post in PDF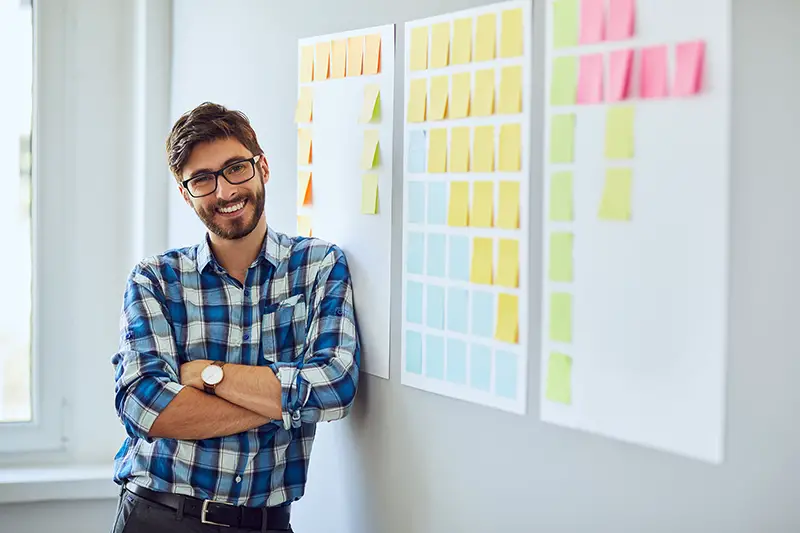 Many people have great ideas that they want to convert into businesses and work on it so that the whole world can know about it and benefit from it. Dreaming about starting a new business and growing it so that it becomes an important part of the international market is easy. However, working on it to make it succeed is very difficult.
The initial phase of starting a business is always very hard. Collecting resources, finding talented and skilled people, and seeking investors take a lot of time and energy. The first phase is always like a war zone where there are many factors to consider and also many things that can go wrong. You will have to make your friends, family members, hobbies, and activities your second priority if you want to pull this off.
7 Important Tips
To make sure that all your efforts succeed and you are stably running a business that earns sufficient amounts of profits, you should follow the following points as a guide.
1. Creating a Suitable Business Plan
Creating a solid business plan is the first and the most important step for growing your business. You should know exactly what your goals and objectives are for the business. 
It is always very important that you analyze your requirements for the project. Planning all the steps carefully will make sure that no stone is unturned and you have not missed any of the important aspects.
Business plans are most important for discovering and planning for any hidden risks that your business may face in the future. You can create countermeasures for such situations so that the path towards your goal is smooth.
2. Know About your Marketplace
It is always a good idea to know about your enemies when on a battlefield. A marketplace is also a similar place with multiple competitors that are always initiating new products and services. 
You should analyze all their strong points, their strategies, their position in the market and why they are popular among customers.
To get into their competition, you should have a clear idea about your strengths and weaknesses so that you can prove your worth against them.
You should also think carefully about the product or service you are selling. Finding out if it is desirable in the market will make sure that your efforts are fruitful.
3. Always be Ready to Make Amendments
Nowadays, businesses are evolving rapidly and new products, strategies, and trends are coming and going every day. To make sure that your business is working with the trends, you should always give space to accept changes and adjust your ideas. Being resolute about your goals and objectives is good, but you should always make room for adjustments.
You should always make contingency plans to deal with any financial or strategic issues. These plans should be aligned with your goals and objectives so that you do not divert from your original track.
4. Secure Proper Investments
Finding investments is one of the most important parts of starting any business. Businesses cannot survive without proper funding and this is one of the main reasons why many businesses fail in their first year.
Investors do not just invest in your business because your idea is good. Even banks do not give out loans without any collateral. That is why you should have a strong plan of action regarding your business. There are many websites such as Peer-to-Peer Lending and Crowdfunding, etc. that provide funds to entrepreneurs. 
You should arrange a meeting with them and present your ideas in more than one place so that you can secure ample funds for your business.
5. Properly Marketing on Social Media
With the advent of technology, people are more attracted to online marketing than offline marketing. Many businesses promote their products and services on such platforms. 
That is why you should make efforts so that your business is well known among all social media platforms.
You can put your ads on Facebook, Instagram, and Twitter and even opt for promotional or influential marketing strategies. You can also offer discounts or packages for people who market your business on their private social media platforms. 
This will rapidly enhance your followers and allow many customers to view your products.
6. Buy Google Reviews
Customers always read comments and reviews about the products before they buy them. They are more intrigued and attracted if the reviews are good and are more likely to look somewhere else if they are not satisfactory. 
That is why quickly promoting your products and compelling your customers is also very important.
There might be some times when the products are not receiving as many reviews as they should and so their popularity is decreasing. In such cases, buying google reviews to boost their popularity is also an option. It is an unconventional method and you shouldn't rely on it a lot. However, for a slight boost, it might be a good idea.
If you are interested to learn more about buying Google reviews for your business, then you can click here.   
7. Customer Satisfaction
Customer satisfaction is another factor that is very important for boosting businesses. You should always look out for what the people are saying and what they want. 
If you listen to their suggestions and make changes accordingly, you will see that you have created many innovative products. The customers will also like the fact that you have given importance to their words. They will be inclined to come again.
You should also offer discounts and prizes to your customers to gain their trust and loyalty. Once that has been achieved, you can expect your business sales to go smoothly.
Conclusion
Many businesses are created daily and many of them fail miserably. This does not mean that your business has to meet the same fate. You can follow the above-mentioned tactics and apply them to your business. Even if the progress is slow, you will see that you have achieved your business goals and objectives in due time.
You may also like: Startup Strategies – 5 Steps That Will Help You Make Your First Year In Business A Success
Image Source: Shutterstock.com