Click here to get this post in PDF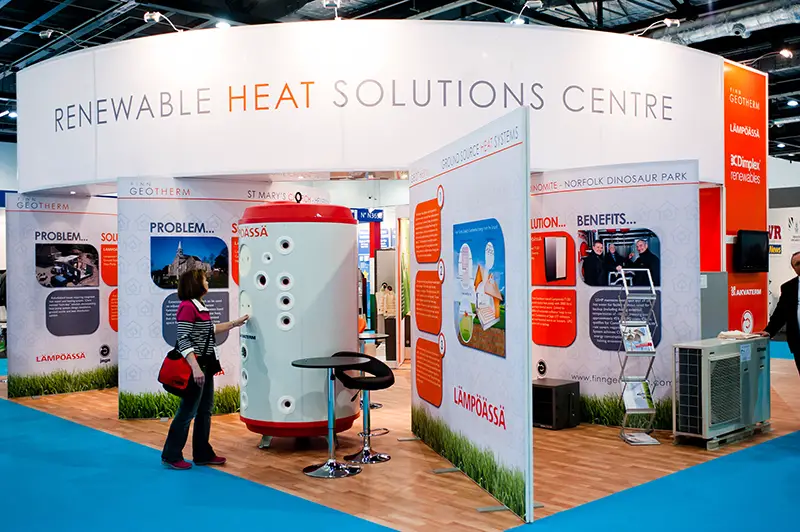 Pulling off a successful trade show is no easy feat. You're representing your company, and you have to maximize the success you can get with the minimum resources you have. How will you do it? Read on to learn how. 
Plan in Advance 
You can't skip the planning stage. Set up a planning and brainstorming meeting way ahead of schedule. If you need to travel far for the show, inform your team of the travel dates so they can secure flights before costs go up. If you're going to use hotels, secure rooms way before the show date. 
Prepare everything in advance, such as promotional materials, equipment, trade show tent, and more. Ask your marketing people to prepare emails for the show at least six weeks before the event. Inform your audience and use relevant channels to announce updates and news. Remember: being over-prepared is better than getting caught off guard during trade shows. 
Delegate Responsibilities Properly 
There's a lot to do, and a single person or team can't handle everything all at once. Communication is key — allow your teams and members to volunteer for tasks and then delegate top priority responsibilities. 
Ensure that everyone is on the same page and that they have all the relevant information they need for the show. Document roles and tasks religiously to keep track of who's doing what. Facilitating regular meetings days or weeks ahead of the trade is also a good idea. 
Promote the Event on Relevant Channels 
Generate buzz in the lead up to the event, and ensure that your audience knows where you are, what your booth or tent looks like, and who's going to with them at the trade show. While not all businesses utilize social media heavily, it's still wise to promote the event on relevant social channels where your customers can see it. 
You can use social media to engage customers if you're running a contest or giving away freebies and promotional materials. Let them join using their emails, social accounts, and more. 
Offer Freebies and Giveaways 
Speaking of contests and promotional materials, entice your target audience to join your show through freebies and giveaways. These may be given away for free as long as they attend, or you can encourage them to enter raffles and contests to win prizes. 
The promotional materials don't have to be expensive (though that's not a bad idea either if you have the budget). They can be as simple as mugs, pens, and t-shirts — as long as the materials remind them of your brand. Some other popular promotional products include: 
Reusable Bags: reusable bags are nice, especially if your customers are environmentally conscious or your business advocates for such causes.
Simple Electronic Gadgets: flash drives, wireless earphones, and other such items are always in demand, especially if your target audience are tech-savvy individuals.
Folders, Notepads, and Binders: These are always handy if you have B2B clients that work on-site. 
Evaluate Your Success 
After the trade show, schedule a meeting with your teams. Ask them how they felt about the event, if they considered it a success, and what parts of it they enjoyed and wished had been better. Even if you have a pretty solid evaluation of the event on your own, hearing your teams' perspectives can shine a different light on the event. 
Regardless of the overall consensus, take the trade show as a learning opportunity. Build on what your strengths turned out to be and learn from the things that could have been better. Then, apply your learnings to the next trade show — whether it's about your overall messaging, the freebies you gave away, or the quality of leads you gained.
You may also like: Why should your new business attend an exhibition?
Image source: Shutterstock.com