Click here to get this post in PDF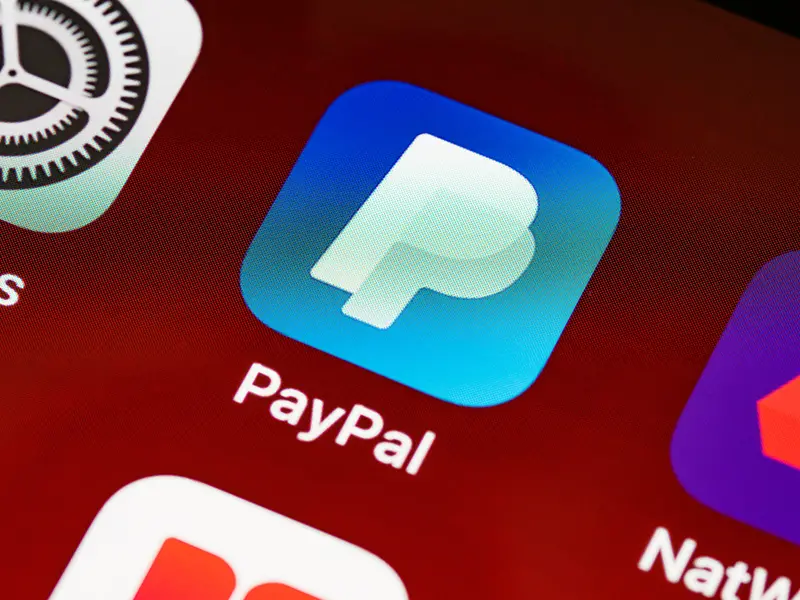 In 1999, a company named Confinity created a system that allowed people to start receiving and sending payments online. In 2001, the company changed its name to PayPal, and in 2002, auction giant eBay purchased PayPal, and the reputation of this electronic-payment company was born. Since the latter part of 2012, PayPal had over 117 million accounts.
When thinking about receiving online payments, PayPal is still the biggest name. This e-Bay owned enterprise provides individuals and businesses the tools that they need to receive online payments and have instant access to that money. Apart from offering tiered-account levels made available for large and small businesses, PayPal provides various useful features for accessing and managing your money.
Even though PayPal is one of the best-known names to receive and send payments online, there are still both disadvantages and advantages of using this service for both sellers and buyers.
Pros Of Using PayPal
1. PayPal Is Safe
PayPal encrypts customer's data. The server checks the browser you are using to ensure that you use the most up-to-date encryption technology. This data is then stored on a server that is not connected directly to the web. This means that even when and if your PayPal's public-facing servers are compromised or hacked, your data always has higher levels of protection when compared to many of the other popular payment providers.
2. An Easy-To-Use App
The PayPal Android and iPhone apps have made it a simple process to transfer money and buy online directly from your phone from anywhere. Once you have downloaded the PayPal app on your phone and the security procedures are in place, you can pay bills, transfer, send money, make a purchase on eBay along with many other retailer sites, and review your latest transaction history. The PayPal app uses your fingerprint and/or a PIN offering a safe and secure way to receive and send money.
3. Send Money To Family And Friends For Free
If you have ever sent money to a family member or friend abroad or someone at university, you will know that the providers such as Western Union charge you for any transfer that you make. On the other hand, PayPal won't charge you to send cash as a "gift," especially to a family member or a friend.
4. Discounts
For loyal customers, PayPal offers different special discounts using the service for purchasing from specified retailers. There is a list of these discounts on the PayPal website. When you use PayPal to shop from the companies such as H. Samuel, Converse, and Ernest Jones, you could save up to 40% on many products like car insurance, jewelry, and clothes.
Cons Of Using PayPal
1. Not Suitable For Large Sales
One of the main drawbacks of PayPal is that you can experience cost increases when your sales transactions start to increase. This ultimately means that your costs will grow as your sales start to grow. Many other payment-processing solutions provide better cost savings due to much lower conversion rates on transaction fees and others.
2. Not Completely Free
This service is also linked with charges that come from every sales transaction. The fees for every transaction are USD 0.30 plus 2.9% of amounts received from the transactions performed in the U.S. A calculator to find PayPal currency conversion fees can be helpful for those performing bigger transactions. Any transaction that is received in other countries other than the U.S. will cost 4.4%, along with fixed fees that will depend on which country the funds have come from.
3. Account Freezing
PayPal has a reputation for bad stories. Customers complained that their money and accounts were frozen after the accounts were "flagged" as either risky or even involved in fraudulent activity. PayPal does have a customer-support number that handles these issues, but resolving such issues does take a bit of time and patience.
4. Extra Charges
Not all the benefits and the features of this service are made available to every account user. One example is PayPal Payment Pro, which costs $30 a month, with $0.30 and 2.9% of sales for every transaction. The Pro Service is centered on hosted checkouts. Recurrent billing will cost another $10.
5. Purported Favoritism
There are many criticisms and grievances from business merchants and individual merchants online. Many of these complaints center around one issue that PayPal appears to favor customers of the merchants, especially when it has to do with fraudulent activities, chargebacks, and the buyers that claim they haven't received products that they ordered from these merchants.
6. Phone Support Is Not Always Reliable
It is important to note that PayPal generally excels when it comes to general customer support. However, some customers have complained about unreliable customer support when contacting PayPal over the phone. Some account holders have stated that the customer representatives are less knowledgeable when compared to others, which demonstrates a "lack of standards" when it comes to customer-service representation.
7. Drawbacks For eBay Sellers
Even though transferring funds within PayPal is generally fast, it doesn't always mean you will have instant access to the funds, especially if you sell your merchandise on eBay using PayPal. PayPal can hold payment for as long as 21 days, should there be any issues with the transaction. Sellers that sell certain types of materials like event tickets, gift cards, or electronics might be susceptible to being placed on an "administrative hold." These delays negate the speed benefits of using PayPal.
You may also like: How Does Online Payment Processing Work?