Click here to get this post in PDF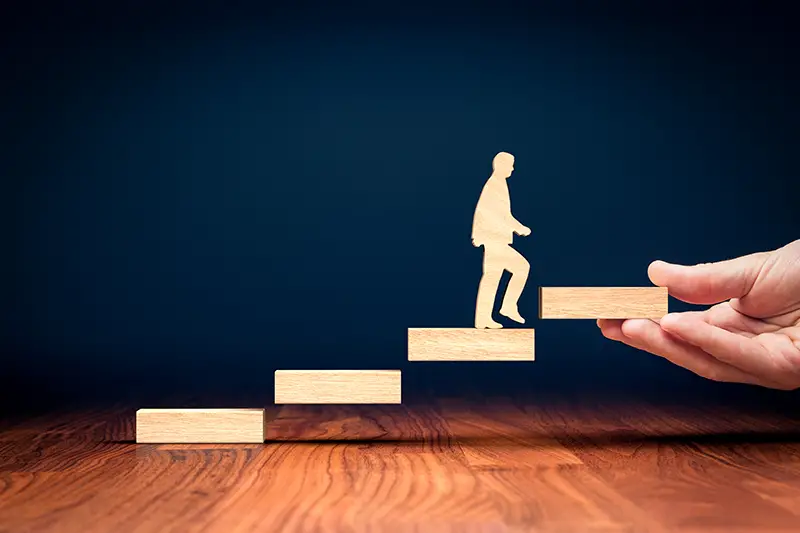 There are pros and cons to everything in life, and climbing the corporate ladder is no exception. Let's look at some of the pros and cons of this journey. On the one hand, climbing the corporate ladder can provide you with more opportunities for growth and advancement within your company. You may be given more responsibility and be able to learn new skills. Additionally, you can earn a higher salary and receive better benefits. On the other hand, however, climbing the corporate ladder can also be challenging and stressful. You may have to work long hours, put in extra effort, and deal with difficult people or situations. So, is it worth it? That depends on your individual circumstances.
1) Pro: Increased Opportunities for Growth;
Climbing the corporate ladder can open the door to new and exciting opportunities. For example, you may be given more responsibility, such as leading a team or taking on a more significant project. This can give you an opportunity to learn and grow in your field. Additionally, by taking on more responsibilities, you can prove yourself to higher-level management and get promoted quicker than if you stayed at the same level.
2) Pro: Higher Salary;
As you move up in the ranks of your company, chances are that there will be an increase in salary associated with it. This is because with each promotion comes a raise. This is obviously a great incentive for those looking to climb the corporate ladder for financial gain. In addition, a higher salary, for instance, a general manager salary, can provide you with more financial security and allow you to pursue other goals in life.
3) Pro: Better Benefits;
As you move up the corporate ladder, are not only there financial benefits involved but also other forms of compensation that your employer may provide? For example, you may receive additional perks such as a company car, extended vacation days, or stock options. These types of benefits can significantly improve your quality of life and give you an extra incentive to keep climbing the corporate ladder.
4) Pro: Sense of Achievement;
Finally, climbing the corporate ladder can bring a sense of achievement. Making it to the top requires hard work and dedication. They know that you have achieved something that others may not be able to and can give you an extra boost of motivation when things seem tough.
5) Pro: Opportunity to Advance Your Career;
Climbing the corporate ladder can allow you to advance your career. You can take on more challenging roles, move into higher positions, and even switch companies. All of these things can lead to a successful career in business.
6) Con: Long Hours;
Climbing the corporate ladder often requires long hours and hard work. As you take on more responsibilities, the workload will become heavier, and longer working hours may become necessary to keep up. This can lead to burning out and causing unnecessary stress. Therefore, it is essential to recognize when too much is being asked of you and find a healthy balance between work and personal life.
7) Con: Increased Stress;
In addition to working long hours, the increased responsibility associated with higher positions on the corporate ladder may also result in an increase in stress levels. You may have to take on difficult tasks or deal with unpleasant people who can create a stressful day-to-day job environment. Recognizing your own limits and taking measures to reduce stress are critical components of managing such situations.
8) Con: Politics;
Climbing the corporate ladder can involve navigating through company politics. This can be a challenge for many as it consists of making certain decisions and manoeuvring so that your career is not at risk. In addition, it can be difficult to understand the different dynamics of each situation, so reading people and situations properly is essential to avoid any potential conflicts.
In conclusion, climbing the corporate ladder can be a rewarding experience that provides you with increased responsibility, a higher salary, better benefits and an overall sense of achievement. However, it also involves long hours, increased stress levels and navigating through company politics which can become overwhelming if not managed properly. Therefore, it is essential to weigh the pros and cons carefully before deciding whether or not this path is right for you.
You may also like: Employee Underperformance – Reasons and Steps to Manage
Image source: Shutterstock.com