Click here to get this post in PDF
Today, commercial security is more important than ever. Businesses need to take steps to protect their premises, staff, and customers from a range of potential threats. For example, a recent study found that 60% of companies have experienced some form of crime in the past year, and 43% of those surveyed said they believed their business was at risk of being burglarized.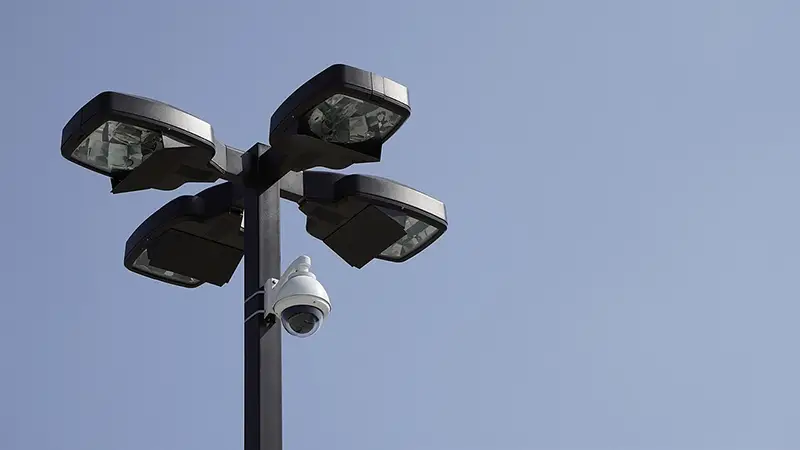 The security services industry is worth billions of dollars, and a wide range of products and services are available to businesses looking to improve their security. However, each business is different, and what works for one might not be suitable for another. With that in mind, here are some practical ways to improve commercial security.
Review Your Security Policies and Procedures
It's important to regularly review your security policies and procedures to make sure they are up-to-date and fit for purpose. 
Are your staff aware of the latest security protocols? 
Do you have procedures in place for dealing with security breaches? 
Are your premises adequately protected against intruders? 
You have to know if your current security measures are adequate and, if not, what needs to change.
Install an Access Control System
An access control system is a great way to improve security at your premises. It allows you to restrict access to certain areas and monitor who is coming and going. There are a variety of access control systems available, from simple keypad entry systems to more sophisticated biometric systems that use fingerprint or iris recognition.
Improve Lighting Around Your Premises
Poor lighting is one of the main reasons why businesses become victims of crime. Intruders are less likely to attempt a break-in if they can be seen, so ensuring your premises are well-lit is important. This includes both the exterior and interior of your building. You might also want to consider installing security lighting activated by the movement to deter would-be criminals.
Use Security Cameras
Security cameras are another effective way to improve commercial security. They act as a visual deterrent and can help to identify intruders. If you do experience a break-in, footage from security cameras can be used to assist the police with their investigation.
Train Your Staff
Your staff is one of your biggest assets when it comes to security. They need to be aware of the latest security procedures and be able to identify potential risks. You might also consider providing security training, such as first-aid or self-defense classes.
Get Professional Help
If you're unsure where to start with improving commercial security or need advice on specific security measures, it's a good idea to get professional help. Several security companies offer consultation services and can guide the best way to protect your business.
Protecting your business from crime is integral to being a responsible business owner. It may seem like a daunting task, but there are a variety of measures you can take to improve commercial security. By reviewing your policies and procedures, installing an access control system and a ballistic fence, improving lighting, and using security cameras, you can make your business a less attractive target for criminals.
You may also like: 5 Tips And Advice To Improve The Security Of Your Retail Store
Image source: Pixabay.com