Click here to get this post in PDF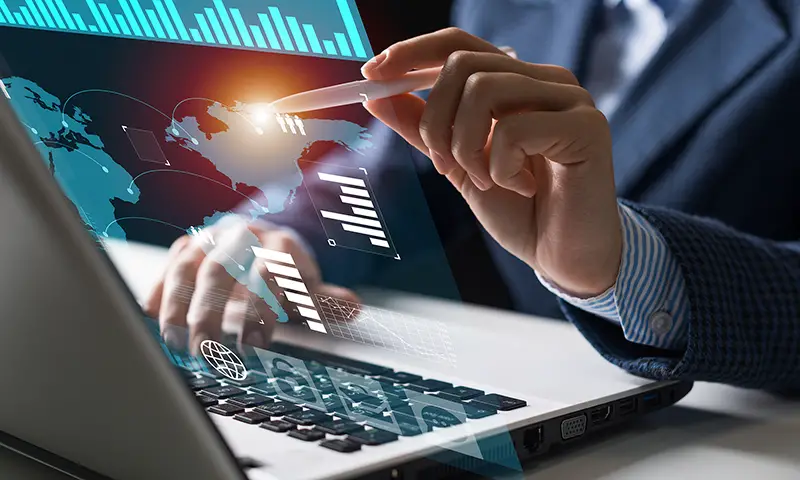 The digital age is here, and it's not going anywhere. As a result, we are constantly surrounded by devices that are always on and always connected to the internet. To make the most of this new world, we need to digitise our lives.
We are all familiar with the benefits of digitising our lives: increased efficiency, better use of time, and improved quality of life. But what does it mean for your business? And how can you get started?
In this guide, we will explore the benefits and challenges of digitising your business as well as some tips on how to start making a change.
Tip #1 – Start Building an Online Presence through Social Media Marketing
Social media marketing is a relatively new concept that has been growing in popularity. It is now an essential aspect of marketing strategy for many businesses.
There are so many social media platforms to choose from, and each one offers different features and benefits. The most popular ones include Facebook, Twitter, LinkedIn, Pinterest, YouTube and Instagram.
The first step in social media marketing is to create an account on the chosen platform. This is typically done by using your business's name or your own personal name as the username. After this has been done, you will need to set up the account so that it reflects your company's branding and image. There are some companies that will have someone else manage their social accounts for them while others will do it themselves.
Tip #2 – Build an App for your business
This tip is about building an app for your business. It is important to build an app for your business because it will help you to reach out to a larger audience, and it will also provide you with a more convenient way of reaching out.
You should consider hiring a front end web development company in order to make sure that your app is perfect. You might not have a hands-on team within your company, which is why it is better to branch out.
Tip #3 – Get A Free Google MyBusiness Listing and Maintain it Effectively to Boost Visibility
A Google MyBusiness listing is a free way to get your business on the map and increase visibility. It's important to maintain it effectively so that you can take advantage of the benefits of having one. When you create a listing, you get a Google account that has access to features like:
• Editing the new listing page
• Uploading images and videos
• Creating landing pages to promote your business
• Managing the reviews on your page.
Tip #4 – Use Technology Consulting Services To Get Started On Technology Integration For Your Businesses Needs And Budget 
The first step to take is to find a technology consulting service that can help you with the integration of your company's needs and budget.
There are many benefits to using a technology consulting service, but they are not the same for every business. Here are some ways that a technology consulting service can help your business:
-Provide an unbiased perspective on what technologies would best suit your company's needs and budget
-Assist in making decisions about what technologies to buy or implement
-Help with implementation of new technologies into current systems
-Offer advice about how to optimise current systems for efficiency and effectiveness
Businesses are already getting on the digital bandwagon and it is not too late for you to join them. Implementing these tips will help you streamline your work processes, save time and money, and create more opportunities for your company.
You may also like: The Importance Of Digital Transformation For Your Business?
Image source: Shutterstock.com