Click here to get this post in PDF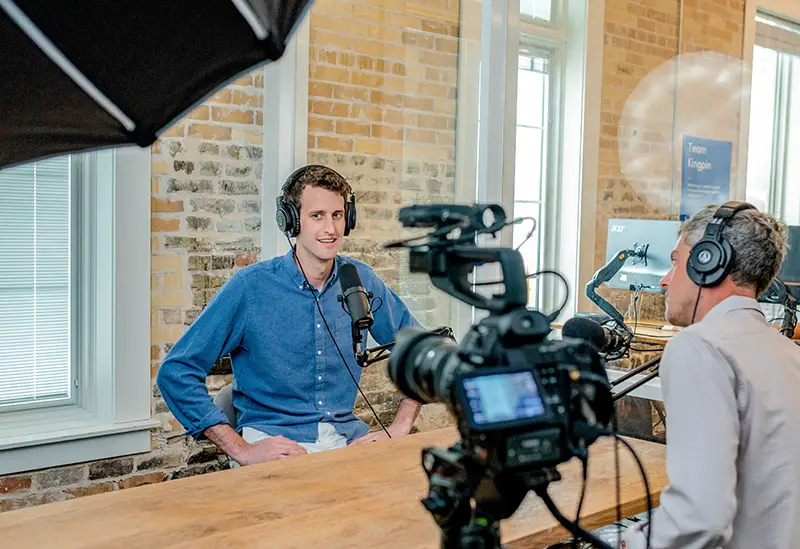 What is corporate video production? You might ask, well, the creation of corporate videos refers to any non-advertisement-based video content made for and commissioned by a business, company, or organization. Nowadays, corporate video production has become mandatory for business promotion and an excellent corporate video for your audience; you have to consider letting in a Sydney corporate video-making company. Corporate video creation has also become popular among business companies to grow their reach. With almost everyone switching to the digital era, the most effective way of businesses informing the world of their products would be through what most of the population is familiar with, and that is through online means. However, corporate video making isn't done without order. Here are some of the points you have to think about while at it.
Find your target audience
Before you start making a corporate video, you should first know who your target audience is, that is, people who are most likely to be interested in your content and services. Are you targeting your employees or your clients? By knowing the audience, you are targeting, the production of a corporate video becomes effortless because coming up with a tone and appropriate message for the chosen audience becomes easy. 
Come up with the appropriate message
After knowing your target audience, you have to come up with a message that suits your audience and intrigues their minds. Understanding the message you are about to give to the audience is important since once you have properly thought about it, it becomes easier to put it down on paper and review it.
Choose a tone for the message
The tone depends solely on the message as well as the target audience. For example, if the message were about the effects a storm had on a community, you would have to settle for a somber tone to match the message. The corporate video production services have to make sure the message you come up with is presented exquisitely and purposefully to make sure the targeted audience isn't bored but instead captivated by the message regardless of its content.
How to present the video to viewers
First, you have to ensure the video is short yet entertaining. People have no time to watch commercial videos, and thus if a video is long, their concentration dies out, and they get bored with the video. Hence, the video being made should be short. You also have to choose what platform you want your video to reach the audience. You also have to check whether your video is an inside video or an outside video. An inside video is meant for an audience that already knows you and what you do. Outside video is intended for the 'newbies,' the new audience that doesn't know you, and you have to bring them to speed.
You should look for suitable corporate video production services that can work for you and are willing to team up with you to make a corporate video for your company or business. It would be best to consider the points stated above in producing a corporate video to promote your business.
You may also like: The Best Corporate Videos Will Be Effective For Years
Image source: Unsplash.com