Click here to get this post in PDF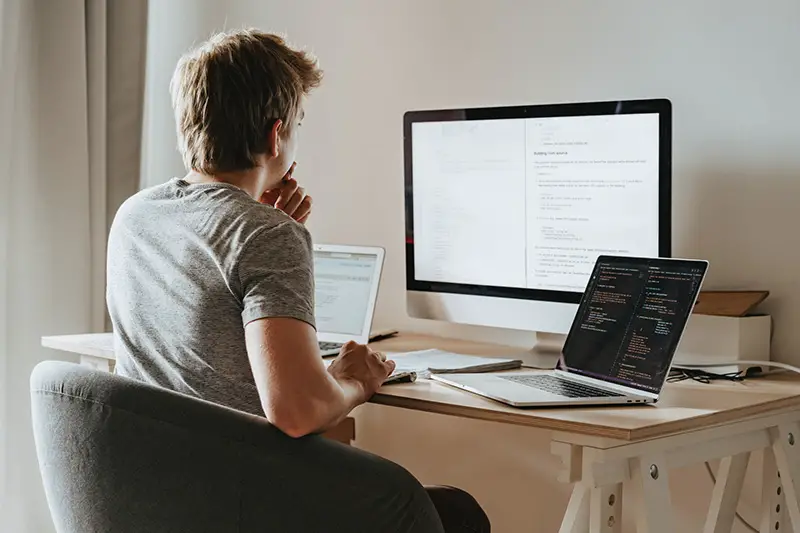 So, you're considering an app for your business – there's many reasons you may want to do this. Not only do they provide a convenient way to update your customers on the latest developments with your company, they also keep consumers aware of your brand, letting you become a friendly face on their home screen.
But this doesn't mean that developing an app is simple or straightforward – here are five tips that you'll want to keep in mind if you're serious about having a business app.
Work With The Right Developer
It's easy to put 'app developer' into Google and assume that the first few results will be some of the best and most popular developers around, but good SEO practices doesn't mean that they can make the best app for you.
As well as considering pricing, you'll want to think about the kind of app you want, and compare this to apps they've developed in the past. Do you want to have a shopping interface where customers can look at and purchase your latest products? Would you rather have a more brand-oriented app that allows clients easy access to information about your services? Whatever you're looking for, you need to shop around and speak to multiple developers about their past experiences if you want to find the best one for you.
Even better, ask for testimonials from businesses who have apps similar to what you're looking for – if they're happy, then chances are the developer can provide a similar level of quality for you. Even if the function of the app isn't exactly the same – looking for a company that's roughly the same size as yours or is starting from a similar financial situation is often a good bet.
Make Sure You Understand Your Target Market
This is true of any development in your business relating to customer relations, but don't just assume that any app you create will be universally downloaded by your customers – understand who you're trying to make the app for and target it accordingly.
For example, if you're trying to encourage repeat business and win over customers already loyal to your brand, then you may want to consider some kind of reward points system that can be accessed exclusively through the app, rewarding customers for making purchases with you and incentivizing them to shop again.
Similarly, you may want to consider whether you want to monetize your app, or whether it will just exist as another way for customers to access your product. If you're planning on some kind of subscription service, then you'll need to think about who would pay for what you're providing, and gear the app towards them accordingly.
Plan How To Promote Your App
This goes hand in hand with knowing your target audience and will be highly dependent on the type of business you run. But with nearly two million apps available on the Apple app store today, you'll need to make sure that people are aware of yours – they aren't just going to organically stumble upon it otherwise. Think about the amount of space your phone has, and how many apps you have downloaded onto it; people only have a finite amount of space for these apps, so make sure that they know yours is worth the space it's taking up.
If you have physical stores, you may want to have advertisements in person informing people of the new app. Alternatively, if you get most of your sales through an online store, you can easily include a link to download the app, or even a survey in the planning stages to both make customers aware of your future app and gage what kind of features they might be most interested in.
Know That It Won't Be A Quick Process
Every software developer will tell you that there are no shortcuts when it comes to creating the perfect app for a business; if they claim it'll only take a matter of days or weeks, then they're likely cutting corners that definitely shouldn't be cut!
From the initial discussions you have with potential developers, to the design choices you make and the coding required, and finally the release of the app onto an app store, you can expect the process to take up to six months, though this is heavily dependent on the size of the app. For instance, it'll take less time if you're only wanting a simple interface, and more time if you're planning on creating the next Candy Crush Saga!
The process of waiting for your app to be developed may make you feel restless, but if you give your developers enough time to create something special, you'll certainly be rewarded for your patience.
Consider The Future Of Your Business
As you should with every significant decision you make regarding your business, you should make sure that you factor in any potential growth plans when you're thinking of providing customers with an app. When talking to developers, you'll want to consider not just how the app functions on release, but also what it might look like in a couple of years' time, and how quickly you expect these changes to be implemented.
On this note, you'll want to make sure when looking for a developer that they share in your ambitions, and are able to grow with you. After all, your relationship with them won't end when your app hits the scene – they'll be with you for maintenance and any updates you plan on making, and you need to know that they'll be willing to go on this journey with you.
Of course, there's plenty more to think about when you're planning an app, from big issues like budgeting to the smaller details like colour schemes and menu layouts. But if you're just starting to dip your toe into this market, these tips are a good starting point to ensure you have the right attitude and the right expectations.
About the Author
I am Mohd Zaid Mansoori, a teenage Content Marketer, Designer, Digital Marketer and Tech Enthusiast from Uttar Pradesh, India. I am a student who is also a freelancer and is working on some Awesome Websites.
You may also like: 10 Things That A Startup Should Avoid While Developing On-demand Apps
Image source: Pexels.com