Click here to get this post in PDF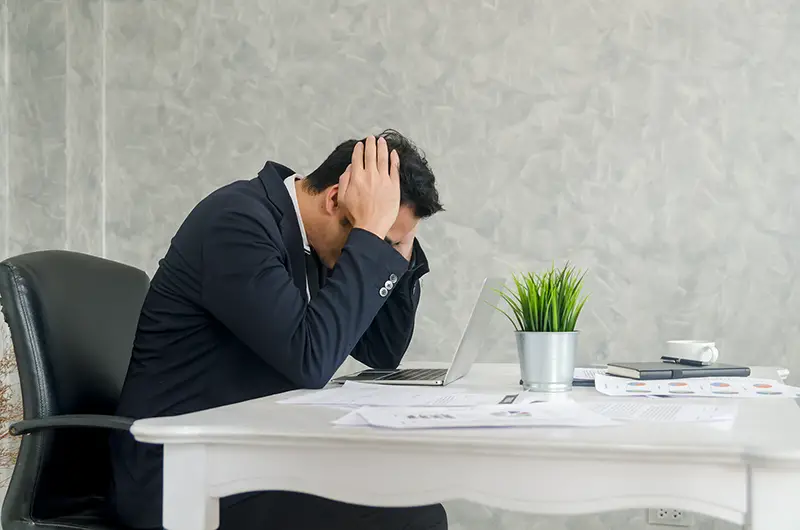 In 2016, Consumer Research magazine noted an interesting trend: about 12% of all tweets posted by celebrities boiled down to the simple thought, "I'm so busy, there's no time left for life at all!", but celebrity status aside, the story is the same: Look at your community, there are sure to be a few perpetually busy people in it. They work their asses off, they put in 100%… and they're desperately afraid to rest?
A whole culture has emerged in which "doing nothing"-in any form, from a long nap to an evening book-is equated with mortal sin. It seems to people that they must be constantly engaged in something useful, or else they lose their status. But what happens in the end?
Stress, fatigue, depression
It is not for nothing that the corporate culture of large companies pays enormous attention to the balance between sleep and rest. A person who is constantly overworking very quickly begins to experience the negative consequences of such a rhythm of life:
First, chronic fatigue sets in. Productivity decreases, thoughts dull – the employee begins to "slow down", makes mistakes;
Then fatigue turns into professional burnout. The brain, experiencing constant overload, subconsciously seeks to return life to normal. To do this, we start "looking for someone to blame" – and we find it: work interferes with your rest? That is the problem! The person loses interest in the work; he has to work by force. Every day it will be more and more challenging to overcome, and after a while, the productivity of such an employee will fall to a minimum;
At the same stage, health problems begin – distracted attention, insomnia, exacerbation of chronic diseases. At some point, the body will stop coping with the load and literally start to crumble.
The results are always deplorable. Some people get them sooner; some can last longer, but in the end, the person breaks down – the strain is too much. Meanwhile, to avoid such problems, it is enough just to give yourself the right to rest.
Relaxed means relaxed, period
The best thing you can do about the cult of employment is to get out of it. One of the easiest ways involves simple reasoning:
"I have to do something useful. But rest is a useful thing: I need it to restore my strength and labor resource, and without it, I won't be able to work properly tomorrow. It turns out that when I rest, I work on my own recovery, and I have the right to do so.
And you need to approach rest with the same discipline as you do with work. The daily schedule should include time for work, hobbies, sleep, and just relaxation. When we work, we try not to be distracted by other things, and it's the same with rest.
Is it bedtime? Turn off all messengers, stop checking emails – all these things should not exist between 10 p.m. and 6:30 a.m. Coming to fitness? Same story: focus on exercise. Work can wait.
Important: When planning your schedule, take your own circadian rhythm into account. Are you a morning person? Put the most important things in the morning, and rest or daily workload in the evening. Owl? Shift the schedule to your own peak activity.
Employer Responsibility
One of the main tasks of any manager is to control how his subordinates work. All the necessary data for such control is provided by Monitask time tracking system, but what should you pay attention to? Our practice shows: if you want to get the most out of your people, you have to protect them from overwork its getting easier with employee hours tracker. There are always people who overwork more than they can afford:
Someone procrastinates for a week, and then tries to finish a big project in a couple of days;
Someone can't handle the workload – perhaps because of a lack of skill or experience – and gets overworked;
Someone just shows hyper-responsibility and always tries to do as much as possible.
This is why we advise you to look in Monitask reports not only at those who do too little, but also at those who do too much. The system has a good view of all those who overwork – pay attention to them, find out the reasons for this state of affairs, and think about whether this employee will break under the load they have taken on. It may well be worth relieving him: it's not so important to work long hours, the main thing is to spend those hours productively. And this concept is not compatible with the cult of employment.
Help your employees find a balance between work and rest, and they will thank you with effective work!
You may also like: How to Identify and Prevent Burnout
Image source: Shutterstock.com