Click here to get this post in PDF
This is a common million-dollar question that plagues all business owners, at least once in their lifetime. Unfortunately, there's no straightforward answer to this as there are different variables that can influence your decision at that point in time. 
That said, there are certain key guidelines that can help you make a more well-informed decision.
Outsourcing in a Nutshell
Outsourcing is the process of hiring an outside organization or people of a certain skill set that you need (aka contractors) that are not affiliated with your company, to complete specific tasks. Industries such as Information and Communications Technology (ICT), travel, transport, media, and also retail often rely on outsourcing for their projects.
Regardless, various sectors will face compelling reasons to outsource – as well as some why it should not be done;
| | |
| --- | --- |
| Pros | Cons |
| Cost-cutting | Less control |
| Obtaining core competency quickly (saving time) | At times, the quality of work may not be up to par |
| Short-term commitments | Communication concerns |
| Risks mitigation | Not at your beck and call (no on-site availability) |
| Comparatively easier to change team | Potential security risks |
| Potential to form symbiosis relationship | Potential additional costs |
| Generally easier to do budgeting | |
| Focus on your core competencies | |
| Generally, improves the quality | |
| Foster innovation by engaging higher skill sets | |
How About Taking on In-house Talent?
On the other hand, in-house hiring is performed within the operational infrastructure of the organization whereby the in-house team is put together by hiring the personnel into your office. As such, you'll need to source the right personnel and arrange for interviews.
In short, you call the shots and control all the processes of hiring and working.
Since you'll be placing the team on-site, you'll need to undertake the placing of new infrastructure in place along with operations and processes within the organization. You'll have to take on their fixed salaries and other employment benefits as well.
| | |
| --- | --- |
| Pros | Cons |
| Better Cultural Fit | High Costs |
| On-site availability | Unfavorable time factor |
| More control | Low retention rates |
| Better in-depth and overall understanding of the project | Long-term commitment |
| Talent development and growth | |
Which Should Your Business Choose? 
While some of you are great fans of outsourcing, there are a few others who have had traumatic experiences with their outsourced partners. Also, while there are many who applaud the idea of outsourcing, there are still some who shy away instantly from such. 
The reviews from entrepreneurs are mixed and thus often lead to confusion.
What makes or breaks a company is its people. That is why the success of a business highly depends on hiring the right personnel. Whether you're bringing in a full-time employee, a part-time worker, or an outsourced worker, getting the right person on board is a vital factor in determining a company's success.
Most business owners are of the mindset of having more hands on deck and they want these new hires to be competent and fit in with their team – hiring in-house. That said, it doesn't mean the outsourcing option is out the window. There are perks to outsourcing, just as there are advantages to hiring in-house. 
In order to know which option would fit your business better, you need to first understand when to outsource and when to keep the said responsibilities within your team. This is because it's not as cut-and-dry as you think it is. Knowing and understanding the pros and cons of them respectively doesn't automatically warrant you knowing which to choose.
There are certain key considerations when it comes to deciding whether to hire someone full time or outsource to use a service provider, consultant, or freelancer:
Competitive Advantage & Essential Tasks
Every business has its core areas. Take a deep look and identify them. This is extremely crucial as you want tasks related to your competitive advantage to be kept in-house. In other words, you wouldn't want to be placed in a position where the 'heart' of your business lies in the hands of outsourced help.
Also, assigning your employees tasks that are critical to the company's success is generally a good way to motivate and encourage them. Employees will then feel more engaged and tend to be driven. In short, never outsource your company's competitive advantage as this can be detrimental to your company's health and success.
Cost Involved
Cost for outsourcing and handling matters in-house can also vary significantly depending on the task at hand. One good example of this is the development of a website. Some tools such as WordPress can be used to quickly deploy a website at very little cost.
However, that cost can quickly balloon out of control if you decide to outsource the job. You're essentially paying for skilled developers to work with a user-friendly platform on your behalf. Of course, there may be a cause for this if you have special needs that are out of the norm.
A close assessment of needs versus the ultimate total expenditure needs to be carefully assessed.
Lack the Expertise
Let's take the above example again. Your company specializes in website development only but you have a huge and regular client who wants you to do a stand-alone native app. The purpose of this native app is to help the client run certain programs that are blocked when abroad. 
Similar to setting up a web hosting, although this involves a simple installation that can make it running, your task is tougher as those certain functionalities you need to optimize it are much more complicated. 
You know you lack the required expertise and it won't bode well for your company if you reject the request. So what do you do? In this case, it would make sense to hire an outside party. Since you lack the expertise in this area and this is a one-off thing, outsourcing may be the easier and better solution. 
It's important to identify the areas of your business where outsourcing can help. Use outsourcing to fill in knowledge gaps. Simply put, hire outside parties to handle tasks that aren't in your wheelhouse.
Consider the Risks
When deciding whether to hire in-house staff or outsource, you need to be clear of your business needs. There are pros and cons to both options, but don't overthink and dwell too much in comparing them in order to decide the risk levels of each business activity, to help you decide better. 
This is because your company's needs are dynamic and under different circumstances will change. That said, it is good practice to do a cost-benefit analysis to help determine if outsourcing makes more sense financially than hiring an in-house employee. 
When you do so, always remember that an employee is a fixed cost that can be a big challenge for a small business with fluctuating revenues. That said, you'll have more control over full-time employees, unlike freelancers. For the latter, you could end up competing for your time with other clients. 
While outsourcing has its risks, having in-house workers doesn't always guarantee success either. 
Time Factor
Have you heard of the phrase 'time is not on our side'? Well, many businesses often face this challenge. When you find yourself suddenly slapped with a new requirement or a much-shortened dateline, what would you do? Your team has the skill sets or not, but whatever it is, you don't have enough resources. If you decide to hire more, this will take time. 
Say you're lucky and you manage to get competent people fast. But, what happens after the project is over? You'll be stuck with an inflated team of people whom you have committed to a fixed salary on a long-term basis, not to mention the extra investment you have committed to set up the environment to cater for the additional team members.  
In such cases, to satisfy a short-term need, it would be wise to outsource instead of hiring in-house, as spending the extra significant amount of money on the additional employees, software, and other infrastructure just wouldn't add up. Outsourcing allows you to use others' specialization for a short time and then move on.
Unless you foresee hiring more in-house personnel could fulfill a long-term need, it is best to opt for outsourcing as it is generally faster to avoid prolonged pauses in your project which are undesirable for your project success.
---
Things to Consider Before Outsourcing any Business Activity
---
Conclusion
Choosing to outsource or keeping work in-house, comes down to a thorough evaluation of your business needs. There are clearly pros and cons when it comes to these options. Do a realistic Strengths, Weaknesses, Opportunities, and Threats (SWOT) analysis (a strategic planning technique used to help identify strengths, weaknesses, opportunities, and threats related to a project planning).
When you do so, keep in mind that each approach is suitable for different situations and requests. You may even consider combining both options because when used effectively, your business can grow efficiently and profitably.
About the author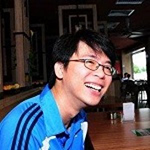 Jason is the outreach manager and digital marketer from WebRevenue.io, a company that provides digital marketing for startups and online businesses. Jason loves to blog about his experience in web marketing.