Click here to get this post in PDF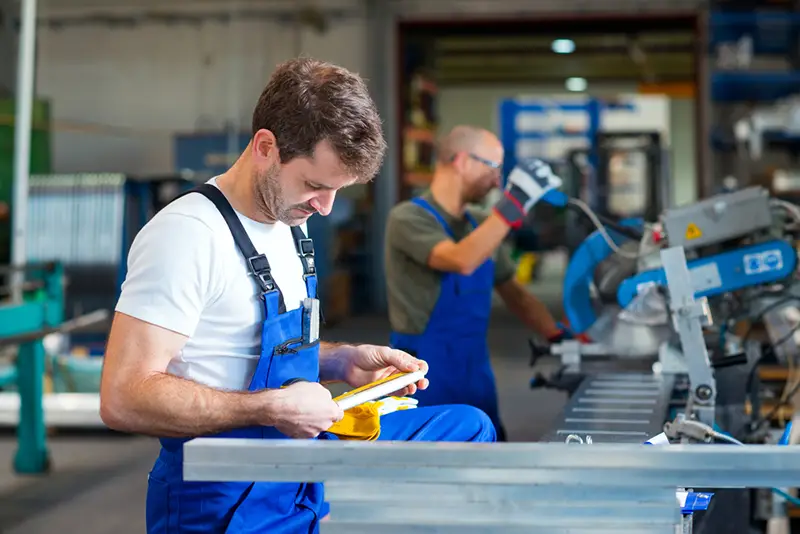 Unless you're in the wine or cheese business, chances are you want to reduce your production time as much as possible. A fast and efficient cycle means more product reaches more customers, which in turn leads to higher profitability for your company. However, the layout of your operations may be standing in the way. Many businesses don't optimize their facilities as well as they could. This creates inefficiencies in their manufacturing processes and supply chains that can eat away at their ability to turn a profit. This is why it's essential to ensure that you have the ideal floorplan and protocols for maximum efficiency, whether you run a factory, processing plant or warehouse.
For instance, you should always make organization a top priority. When supplies or components aren't where your employees expect them to be, confusion and delay are the result. Getting organized may involve a little more work, but that's nothing compared to the lost time and duplicated efforts you'll experience from a disorganized workplace. If you can afford it, adding automation also can make a significant difference over the long run. Computer-controlled machines can reduce cycle times and costly errors. But while machinery is valuable, it can't compare to the value of dedicated, hard-working employees. That's why you need to invest in continuous education, and build a culture of accountability where everyone is encouraged to call out inefficient behavior.
Having an efficient workplace is key for your long-term success as a business. For these and other tips for creating an optimized factory layout, see the accompanying infographic.
Optimizing your factory layout for increased productivity guide created by
PACK'R
Also read: Effective Ways To Improve Energy Efficiency In Your Factory
Image source: Shutterstock.com