Click here to get this post in PDF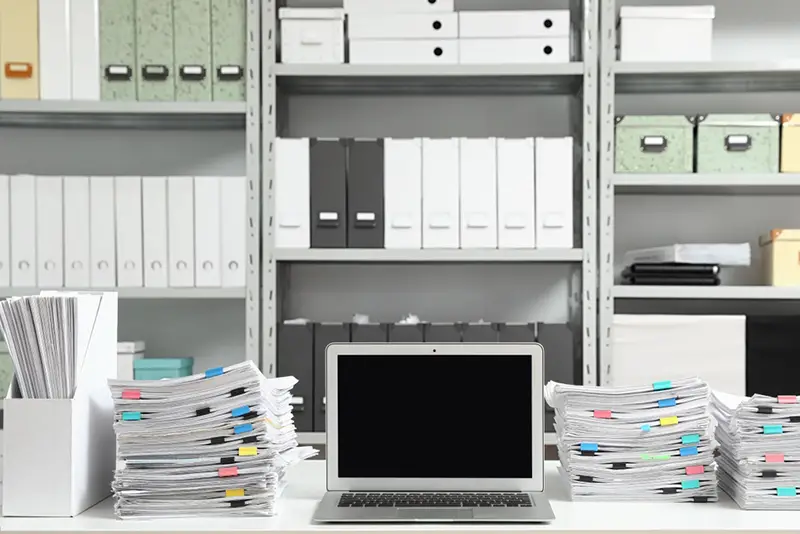 As a corporation, there is a need to make each work hour count towards productivity. Since you desire to execute tasks without hitches, you want to have all your needs in easily accessible areas.
And you can accomplish that by bringing in specific equipment, devices, and tools that would ultimately help boost your workplace's functionality.
Whether you have a corporate or home office, this blog briefly explores some office essentials that potentially enhance functionality and productivity in your workplace.
1.       Writing tools
Most office duties now involve typing away on some computer. However, you will find that you'd be needing a pen, paper, or pencil sooner than later. It's a great idea to have a booklet where you can easily take notes and jot down ideas as they come. Since you'd also need to correct some errors and cancel notes, you should also have an eraser close by.
2.       A desk organizer
Your jotter, pen, scissors, eraser and others will need to have a place they can go into to avoid making your office look cluttered. Additionally, they also help you save space, know exactly where each tool is when you need it, and have them available at your fingertips. Therefore, you wouldn't have to waste time and energy searching through a random pile to get what you want.
3.       Printers
Very often, you would need to print out datasheets. If you're a business executive, ensure you provide shared printers for your staff to enable them to print documents quickly without wasting valuable time.
4.       Landlines
Having a phone system installed throughout the entire property is essential as it aids the speedy flow of information. You want to get a question or suggestion over to a colleague or employee? Pick up the phone instead of leaving your work and walking over to their office. This also helps to save time, energy, and maintain focus.
5.       Globes
A globe is a reminder that your work not only touches the world but that you're growing and expanding your reach. Although it's not for executing tasks, desk globes are excellent for setting the perfect interior design of your office. This object brings a sense of pride to business executives and employees alike. It has become a valuable item you'll find in almost every corporate office.
6.       Cardboard boxes
Every office needs a cardboard box. These sturdy pieces of paper can contain so much and can even hold your entire office property. Having one in your office provides you with a space to store materials and are very easy to carry about.
7.       Groupers
After printing out documents, you would often need to group them. In that case, you would have to turn to staplers, pins, files, and paper clips. It's also advisable to have a stapler remover to separate stapled papers.
8.       Whiteboard
A corporate office? Then you'd most definitely need a whiteboard for your conference meetings. You use them for drawing data charts, analyzing concepts and opinions, and ultimately enhancing the flow of the meeting.
9.       Files
Although the world has gone digital, files are still highly essential to every workspace. Files and folders are used to store all relevant documents you have printed out neatly in one place. However, you shouldn't leave these files on your desk. Arrange them neatly on a shelf to avoid having a disorganized desk.
 10.   Storage devices
We're not referring to a mechanical storage this time but a digital one. Every office desk should have at least one USB or Hard disk drive to save important files, data, or research progress to avoid data loss or having to print out files all the time.
11.   Wi-Fi
Keeping your staff connected at all times during work hours is essential to creating an excellent working collaboration. And that begins with a reliable Internet connection. Have Wi-Fi installed in your office to enable your staff to execute tasks and communicate efficiently.
12.   Planner
Another must-have for every office, whether large or small. Keep track of all your to-do lists, project details, appointments, and deadlines. A planner, whether digital or physical, is essential to keep you moving progressively.
13.   First-aid
Accidents happen in the office. From bumping into desks to having items dropping on your feet, you need to have a first-aid box readily available in the office. Besides injuries, you may also need tissue papers to clean up spilt coffee and stains off your desk or when someone suffers an allergic reaction.
14.   Desk lamps
If yours is a home office, then a desk lamp is entirely indispensable. For corporate offices where some workers run night shifts or have to stay late, desk lamps are a must-have as well. Even though your office typically closes before it gets dark, you never know when you would need to stay late to meet up with a deadline.
15.   Furniture with electrical integration
Having wires running endlessly around your desk can make your office look cluttered. Phone and laptop chargers, desktop and monitor cables and whatnot. But there are now furniture pieces designed with outlets and inlets where your wires can go through, hiding away the wires. This creates more space on your desk. Having a wireless charger is also a way to reduce the number of cables on your desk.
16.   Mini paper shredder
Perfect for getting rid of documents you wouldn't want to see a second time, a mini USB paper shredder can keep your workspace neat. It chops the papers into bits, thus allowing you to dispose of a large amount of waste into your trash can.
Avoid having your office littered up with useless files by installing this device in your office.
17.   Computers
This is one gadget no office today can do without. Whether for working alone or as a team, you can't just take this off the list of office must-haves.
Final words
Having the right tools that make working comfortably can transform a job into a more delightful experience. This improves you and your staff's attitude to work and ultimately enhances productivity.
Also read: 4 Work Breaks That Help Replenish Productivity
Image source: Shutterstock.com