Click here to get this post in PDF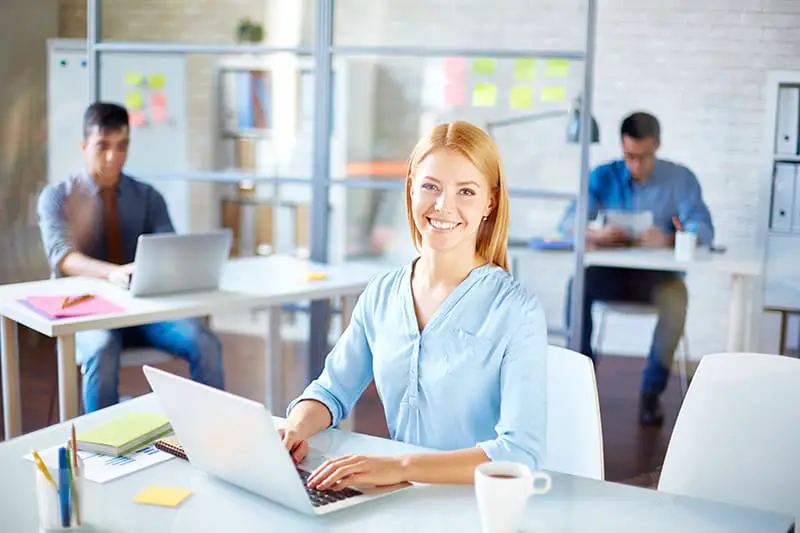 As co-working and flexible space continue to see rapid growth in major global cities, research by The Instant Group and HLW found that those using it are enjoying higher levels of productivity, better business opportunities, and improved work environments.
In the latest Marketplace for Flexible Work research, 71% of users agreed that their workspaces have a positive effect on how they engage with work, with four in five citing higher productivity levels and engagement. Over the last five to 10 years, 86% have benefitted from enhanced work environments.
The survey was sent to over 500 corporate users of flex space, landlords and operators to provide a 360-degree view of how the sector is perceived in 2018.  More than 50% of those surveyed envisage spending less time working from traditional office space in the future, while the number of corporates looking for more flexible options is growing.
Benefits to Business
Greater work flexibility, expanding professional networks, improved business opportunities and higher levels of energy were some of the key reasons for increased satisfaction at work, while the learning experience that comes with being surrounded by a diverse group also ranked high on the list.
In addition to a more engaged workforce, corporates cited reduced real estate costs and higher employee productivity as being critical and tangible business benefits associated with flexible workspace.
Tim Rodber, CEO of The Instant Group, says "The trend towards flexible working has dominated the headlines for some time now and operators of this space have been driving take up in the global cities for the past two years. More than half of our respondents envision spending less time going forward working from a traditional company office space, reflecting our sentiments that people desire for more flexibility and choice nowadays over how and where they work."
The Full Report
As studies show declining workplace productivity and worker disengagement with conventional space, the Marketplace for Flexible Work delves deeper into the global story of flexible work and its irrevocable impact on the way we work and use an office. Is flex space here to stay? Are the lines between the digital and the physical workplace blurring? Where is the market headed?
Download the full report to find out.
About the Author
The Instant Group is the global flexible workspace specialist. Underpinned by unrivaled expertise, Instant tailors unique solutions to help businesses of all sizes to grow, drive savings, or gain invaluable insight. Established in 1999, The Instant Group has achieved 23% compound growth over the past four years and continues to expand with private equity funding secured from MML Capital in 2012. With offices in London, Berlin, Dallas, New York, Hong Kong, and Sydney, The Instant Group employs more than 100 experts and has clients in 113 countries. For more information, visit www.theinstantgroup.com.
Also read: Why You Need to Clean Your Home Workspace