Click here to get this post in PDF
After Facebook changed its corporate name to Meta in October 2021, everyone became interested in what is behind the concept of metauniverses. They have different forms: from games to places for business meetings. Metaverses are considered the next evolution of the Internet. This concept can be described as a network of 3D virtual worlds that uses VR and AR technologies to build social connections. All metauniverses are using crypto, so before you will deep into it you probably need to visit bitcoin360ai official page to find out more about it.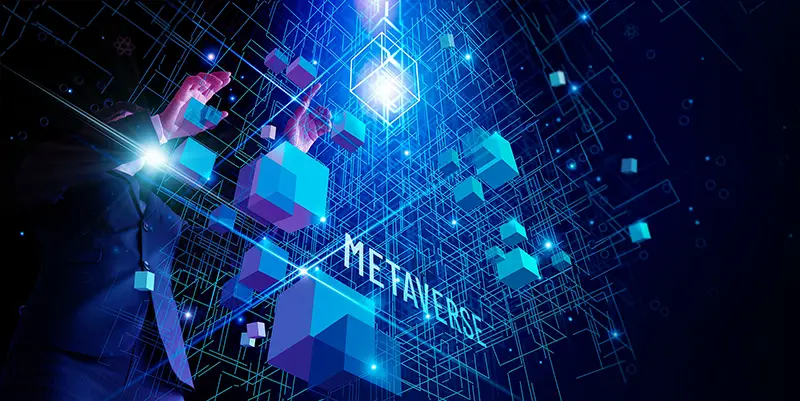 The concept of a metaverse is not new. It was first described in the novel "Snow Crash" in 1992. This story was rather a dystopian view of the future, and the metauniverse in it was not considered something positive. Author Neal Stevenson coined the term "metaverse" to describe, in some sense, a new generation of Internet-based virtual reality. One way to achieve status in Stevenson's metaverse was technical mastery, which was represented by the sophistication of the user's avatar.
Later, several companies developed online communities based on this idea, including Second Life, released in 2003. Second Life is an online world in which users (residents) create virtual selves, called avatars, and interact with other participants, places, or objects. In Second Life, residents can attend social gatherings, live concerts, press conferences, and even college classes. In this world, digital currency can be used to buy land, clothes, and gadgets.
They can also do things that are impossible in the real world – avatars fly or teleport to almost any place. Some residents develop short programs called scripts that give avatars or objects new capabilities, such as special animations or the ability to generate copies of other objects.
Ernest Cline's novel "The First Player Get Ready" also helped popularize the idea of ​​a metauniverse. Later, a film directed by Steven Spielberg was made based on his motives. The 2011 dystopian science fiction novel is set in the year 2045 as humans escape the problems plaguing Earth in a virtual world called the Oasis. Users access the world through virtual reality goggles and haptic gloves that allow them to touch objects in a digital environment.
🛸 The difference between the Internet, games, and the metaverse
Many companies have begun to position their products as metaverses to attract new audiences. For example, World of Warcraft is a persistent virtual world where players can buy and sell goods. Fortnite has virtual concerts and exhibitions. But does that mean "metauniverse"? Answer: both yes and no. Even if you spend a lot of time in Fortnite socializing, buying stuff, learning and playing, it doesn't necessarily translate to the concept of a metauniverse.
That's because such a world requires cooperation from companies that simply aren't profitable — Fortnite has little incentive to give players a portal to teleport directly to World of Warcraft, even if it were easy to do so. Also, such movements require incredible computing power, which is difficult to implement technically.
It is precise because the creation of a true metauniverse is quite a complex process that companies call any game or platform a metauniverse. From VR to a video game, everything would be considered a "metaverse." So it is difficult to put the metauniverse in a certain framework because everyone defines for himself what to call a metauniverse.
As for the Internet, once online, users can communicate with each other, browse and interact with websites, and buy and sell goods and services. In the metaverse, users traverse a virtual world that mimics aspects of the physical world using technologies such as virtual reality (VR), augmented reality (AR), social media, and digital currency. The Internet is what people browse, and in the metaverse, they can "live" in a way.
😍 The most famous metauniverses in 2022
Decentraland is a single-layer meta-world platform divided at the grid level. Each coordinate is called a ground. The supply of land is limited and only the community has the power to create more land through Decentraland DAO (decision-making tool for landowners and MANA). MANA is the in-game currency.
Decentraland allows users to place 3D models in space using a drag-and-drop tool. For professionals, Decentraland offers an SDK tool for creating interactive content: users can import 3D models into Decentraland and code advanced apps, games, and animations. Decentraland is a global network based on Ethereum. In addition to being one of the largest, it is also one of the oldest crypto metauniverses, reigning since 2015.
The crypto universe is a blockchain-based virtual world that includes digital currencies, smart contracts, crypto exchanges, and all ancillary services created to work with them.
The SandBox
The SandBox is a single layer of the Metaverse spread evenly across the grid. All plots are the same size and users can combine them to expand the area. Land in The SandBox is auctioned and can be bought with the SAND currency available on Binance.
Additionally, this metauniverse has one of the largest markets for NFTs, offering a wide variety of in-game assets and collectibles. The prospects for the success of the gaming platform as a metauniverse are very high.
Sandbox Game Maker Alpha is a free game development software that allows you to create 3D worlds from templates and accelerate game development.
You may also like: Know-how the Metaverse can be connected to Bitcoin?
Image source: Shutterstock.com