Click here to get this post in PDF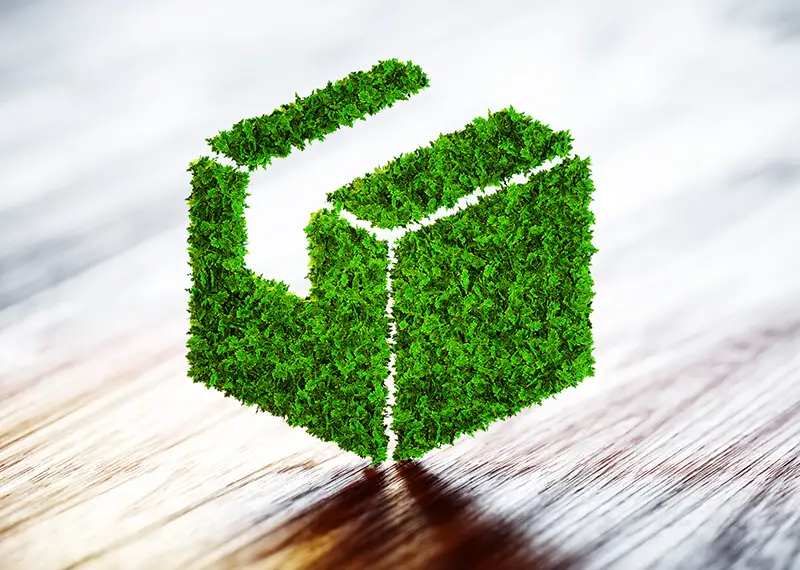 Produce businesses are an important part of the food industry, playing a vital role in ensuring that the world is provided with a constant and steady supply of food. 
In recent years, there's been an increased focus on sustainability as growers strive to reduce their environmental impact and improve their operations. For that, they've enlisted the help of technological solutions like Silo that aim to streamline operations and increase efficiency, effectively reducing waste.
Today's article will cover how to make your produce business more sustainable.
Source local and organic produce whenever possible
One way to make your produce business more sustainable is to trade with local and organic businesses whenever possible. Not only does this support local growers, but it also reduces the environmental impact of your business.
Organic produce is grown without the use of harmful pesticides and fertilizers, which can leak into waterways and cause pollution. In addition, local produce doesn't have to travel as far to reach you, so there are fewer emissions associated with its transportation.
You can find local and organic produce at farmers' markets, through community-supported agriculture (CSA) programs, or by working directly with growers in your area.
Use environmentally friendly packaging
Another way to make your produce business more sustainable is to use environmentally friendly packaging. Unfortunately, traditional packaging materials, like plastic wrap and styrofoam, are not biodegradable and can end up in landfills, where they'll take centuries to decompose.
Instead, opt for packaging made from recycled or recyclable materials, such as cardboard boxes or paper bags. If you use plastic bags, look for those that are made from recycled materials and are reusable or compostable.
You can also forgo packaging altogether by selling your produce loose, which is often the case at farmers' markets. This eliminates the need for packaging materials and can also help reduce food waste since customers only buy what they need.
Opt for sustainable materials
Using sustainable materials can not only help improve a company's image and reputation, but can also reduce its carbon footprint, ensuring that the company's environmental impact is minimized.
Sustainable materials often cost less than traditional materials, making them a wise investment for businesses looking to save money.
Reduce waste
Waste comes in many forms, from the physical materials used in production to the electronic waste generated. Reducing the amount of waste a business produces can help it save money and resources while reducing its environmental impact.
There are several ways to reduce waste in a business. One is to simply use less material through better planning, design, and more efficient production methods. Another way to reduce waste is to recycle or reuse materials that would otherwise be thrown away. This can be done with both physical and electronic waste.
No matter the approach, reducing waste is important in becoming more sustainable. 
Use green transportation, shipping, and delivery
The transportation sector is a major contributor to greenhouse gas emissions, so businesses that rely on transportation, shipping, and delivery services can significantly impact the environment.
There are several ways to make these services more sustainable. One is to use alternative fuel sources, such as electric vehicles or those that run on biodiesel.
Another option is to use green shipping methods, such as cargo ships that use sails rather than fossil fuels. This can be a more expensive option, but it's worth considering if you're looking for ways to significantly reduce your environmental impact.
Finally, consider using sustainable delivery methods, such as bike delivery or public transportation. These options are not only better for the environment, but can also help you save money.
Donate surplus produce to local food banks or shelters
If you have surplus produce that you can't sell, don't let it go to waste—donate it to a local food bank or shelter. This is a great way to reduce food waste and help those in need.
Food banks and shelters always need fresh produce, so check with your local organizations to see if they're accepting donations.
Implement energy-saving strategies
There are many ways to save energy in a produce business, from using energy-efficient tools and equipment to implementing solar power.
One easy way to save energy is to simply use less electricity. This can be done by turning off tools and equipment when they're not in use and using natural light whenever possible.
Another way to save energy is to invest in energy-efficient appliances, such as refrigeration and freezer units. These use less electricity than traditional models and can help you save money on your energy bills.
Finally, consider using alternative energy sources, such as solar or wind power. These options can help you reduce your reliance on fossil fuels and further minimize your environmental impact.
Sustainability is important for produce businesses
Sustainability creates a more equitable and just world while protecting the environment and natural resources.
By investing in sustainable practices, businesses can reduce their operating costs, improve their bottom line, and create a more sustainable future for all.
You may also like: Considerations for Industrial Metal and Plastic Recycling
Image source: Depositphotos.com