Click here to get this post in PDF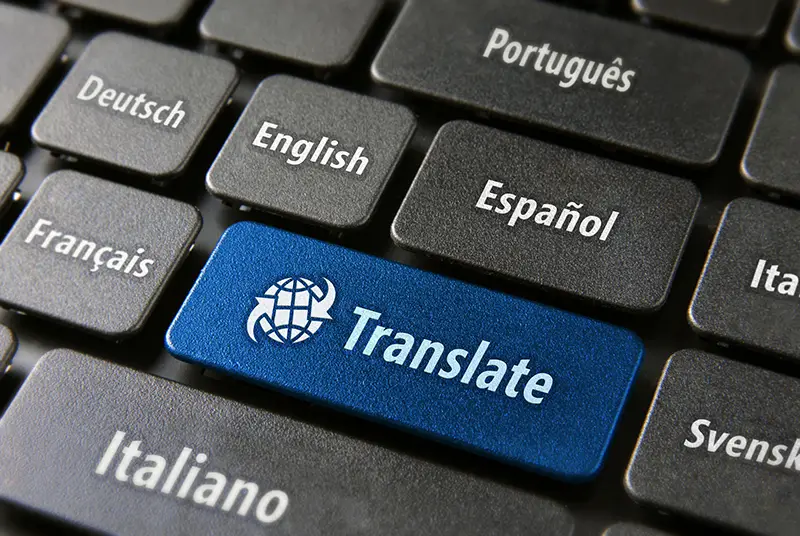 Any company that cares about expanding into new nations or target customers needs to appreciate the value of marketing translation. This is necessary to win over their burgeoning multilingual clientele. 
In marketing translation, the translator must consider more than just the target language, including ensuring that the target audience understands the intended message and maintaining the original brand voice. 
Translation for marketing entails conveying the right message in a target language while considering the target audience's cultural norms and expectations. Translating a marketing message into another language includes tailoring the language and tone to the target audience. 
You'll find a wealth of information in this blog on how marketing translation may help businesses.
Reach & Grow Your Clientele 
You're missing out on reaching a massive audience of internet users in a short time if you limit your marketing efforts to people who speak just English. To translate marketing materials that provide a high return on investment and allow businesses to broaden their reach significantly, you will need the services of a professional translator at a reasonable price. 
Boost Sales Lead ‍ 
You can't afford to miss out on potential customers; thus, your marketing materials must be translated into several languages. 
High-quality translation services for marketing are essential if you want to extend your business into a new market and hope that your marketing content, written in English or another language, will be successful there. 
Increase Sales 
Seventy-one percent of business leaders in marketing say they saw an increase in revenue after adopting a localized content strategy to expand into new areas.
Brands that put forth an extra effort to speak their target market's language and meet their unique requirements tend to attract loyal customers. 
Furthermore, when marketing content is translated accurately and precisely, it is less intimidating to customers who may not speak your language. If consumers are sure that they have a solid grasp of the product or service being offered, they are more likely to make a purchase. 
Maintaining a Competitive Edge 
The goal of any company, no matter how little, is expansion. It seems to be the reason that if your goods are selling well, your business will expand. So, it's every marketer's ultimate goal to provide content that results in increased sales of the company's products. Indeed, this is a plausible scenario. 
It's as simple as getting yourself and your team to take the next step after content creation: Use your marketing translation partner to prepare it for the local market. 
One can gain an advantage by working with a reliable translation service. Professionals in the target language(s), regional customs and laws, religious practices, and terminology adapt your content for the target audience. 
The result is a rise in lead generation and, eventually, product sales due to a positive reputation in the local marketplaces.
Conclusion 
An excellent level of consideration and attention to detail is required for any marketing translation assignment to be accomplished. 
Your brand's visibility in the marketplace is reflected in the marketing materials you convey to potential buyers. Use the adequately translated material to make an excellent first impression.
You may also like: How to Expand Your Small Business Using Translation Services
Image source: Depositphotos.com