Click here to get this post in PDF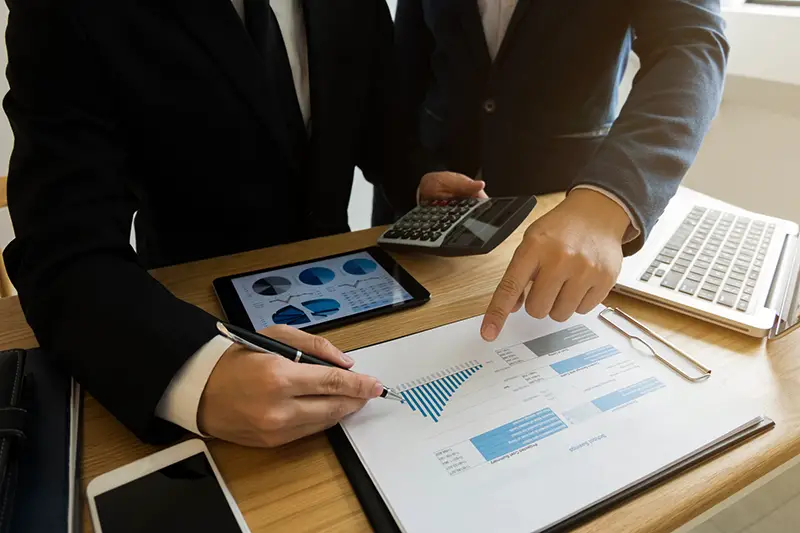 The concept of marketing has changed drastically in the past three or years and continues to expand. What was working as recently has five years ago is now considered stagnant and outdated. As we're well into the age of technology the importance of digital hubs, workspaces and marketing outreach is becoming more and more in demand. 
With chatbots, social media, email newsletters and campaigns, there are mounds of potential when it comes to boosting your businesses marketing tactics. It may seem like a hassle, but it's a tactic that can improve consumer engagement, satisfaction and loyalty. In turn, the opportunity to drive your business into a new form of success and increase its overall value. 
Marketing is a key factor in the success of a business and original, creative marketing campaigns can be the catalyst for steady business growth and change. So, here are a few unique marketing hacks to inspire you to make your business stand out in 2021: 
1. Welcome all forms of content 
We are living in the age of content and it's important to utilise all forms of it. Email newsletters are becoming a thing of the past and consumers are being pulled in a million directions in terms of marketing. Including video content such as informational videos, how-to's, tutorials and even interviews, you are able to capture your audience's attention in a new and exciting way. 
Making short, informative videos that clearly explains a product or topic, or even a fast-motioned video to showcase a project or job to engage consumers in a fresh new way. 
Introducing multiple forms of content into your marketing campaign bring a new dimension to how you can interact with consumers. It doesn't have to be fancy, a recorded video on your phone and a program to incorporate background music and a few online hacks and you'll be driving your traffic up in no time. 
2. Make sure your sites are user friendly 
Your website is your line of communication between you and your consumers  – so it needs to be relevant to your demographic and user friendly. Your website must have a clear purpose and showcase what your business is and what it represents. If your demographic is individuals in their twenties, then take the time to make sure the content, language and layout is suited to them and their needs. If on the other hand, your business product caters towards individual over 60, then you must make sure that your site is user friendly and easy to follow. 
With that being said, with most consumers accessing websites on their phones, it's paramount to make sure your site is not only user friendly on a desktop, but also on a smart phone. Ensuring your consumers have access to a mobile experience will guarantee mobile optimisation and give you the best chance of increasing consumer loyalty. 
3. Automate your social media activity
Sometimes, promoting your brand on social media can become burdensome, especially if you have limited staffing and resources.
An excellent marketing hack to overcome this is to use social media automation. From scheduling posts and interacting with followers, social media bots is the key to entering into a new market with your consumers.
Here are some excellent tips to automate your social media activity for the best results:
Use social media tools to schedule your posts across all social channels.
Consider social listening tools. Social listening tools are a great way to monitor consumer awareness and engagement with your brand. By allowing you to follow hashtags, keywords and see mentions across all platforms, it will give you the direction you need to further strategise.
Integrate chatbots with social media apps like Facebook messenger. This way, your customers will never feel abandoned, not even in your absence.
Benefit from social media analytics. Many social media tools provide valuable insights you can study to improve your content strategy. It's a great way to monitor your data and plan for future marketing strategies.
4. Create Snackable content
Currently, finding content that's retainable is becoming increasingly difficult. Consumers no longer have the time nor the patience to read pages of words and it's very challenging to hold your audience's attention. This is where the term snackable content becomes relevant. Creating short, snippets of content creates another marketing opportunity. Banking on this, many social media platforms are shifting to shorter, snackable content.
Snackable content tempts the user into taking a content bite in the form of a like or comment in no longer than 30 seconds. 
A great platform you can use to create snackable content is TikTok. Since its launch in 2016, Tiktok has garnered 500 million active users. 
Another option is Reels, a project Instagram introduced to replicate the success of TikTok. Many big names like Apple are already using Reels to promote their products and services. Whether it's a tutorial or a demo, snackable content is a great way to engage your consumers 
Use Social Media as an Online Store
In the past, many businesses only used social media to direct customers to their eCommerce websites. However, this is changing in 2021. 
Now, you can use social media features to promote the middle man to a closing position. These features allow the customer to complete the purchase on social media without having to leave the platform. 
One great feature is the Facebook Shop. You can customize a Facebook shop to include a buy button to allow customers to complete the checkout right from your Facebook page. 
Final thoughts
Stay informed on the relevant marketing trends in your industry in 2021. There are so many innovations and technologies to look forward to. 
Marketing is about working smarter, not harder. Even if you're using old and tried marketing hacks, make them your own. Writing a blog post? Make it more personal. Organizing a giveaway for your followers? Make it more interactive. The more intimate your audience's connection with your brand, the better your engagement.
Using marketing effectively can foster the development of your business and raise it above the competition in your industry. Harnessing this growth and using it to create a more profitable business plan is vital. 
When considering changes to your business structure or future ownership, you will require an expert Business Valuation. This will measure the financial success of your business against industry benchmarks and determine the true value of your business. 
This is necessary when negotiating changes to your business's direction. Knowing the value of your business will assist you in making fully informed choices that are best for yourself and your business in the long term. 
You may also like: Growth Marketing Hacks to Master in 2021 and Beyond
Image source: Dreamstime.com