Click here to get this post in PDF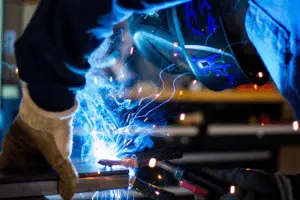 The manufacturing branch of your business is your biggest health and safety concern. There are so many potential dangers and it's up to you to protect your employees when they're working in the factory. There's a lot of different ways that you can do that like making sure that everybody is well trained and they're all wearing the correct safety clothing. But regular maintenance is probably the most important thing you can do to keep your staff safe. When you've got a lot of heavy machinery around, you need to make sure that it's all in good working order because any malfunctions pose a serious health and safety risk to your employees.
If you don't have a system in place for regular maintenance in your manufacturing operation, you need one right away. Here are some basic tips to help you get started.
Keep Up With Training
Obviously, you're going to train a new employee in machinery operation when you bring them on board, but if you leave it at that then you aren't doing enough. People sometimes forget their training or end up falling into bad habits because they're cutting corners. That's why it's a good idea to have regular refresher sessions every year or so to remind them of proper practice. It's also important that you have training sessions whenever you implement a new piece of machinery, even if it's basically the same as the one that you were using before. There are always going to be differences and the safety features are going to be different so never skip out on training.
You should include basic maintenance tasks in your training program as well. When a machine breaks down, everything grinds to a halt and you're losing money until you can get things up and running again. Sometimes, it might be a big problem and you'll need to get the manufacturer in to fix it. But, more often than not, it's something small that your employees could fix with the proper training. That's going to save you a lot of time and money.
Polish The Floors
Most people know that maintenance on equipment is important but what about the building itself? The floor is a big hazard that most people tend to overlook. When people are moving around, carrying heavy loads etc. a slippery floor is a massive health and safety risk. That's why you need to get the floor serviced on a regular basis by a company like carrcrete polished concrete. If you don't and somebody ends up slipping and falling, you could be held accountable for that injury and end up getting sued. You're also at risk of losing a good employee to injury through something that could easily have been avoided.
Use Lubricant Regularly
General wear and tear is the most common cause of breakdowns and, often, they can be avoided quite easily. If you use lubricant in machinery on a regular basis, you'll protect all of those moving parts from wear and tear. It's still going to happen eventually but it won't be a problem anywhere near as often. If you can make this a part of your employee's routine and have them check the lubricants on a regular basis, all of your equipment will last a lot longer and you won't be paying for expensive repairs all of the time.
Keep It Clean
Cleanliness is incredibly important as well because any bits of dirt and grit will play havoc with moving parts and increase general wear and tear no end. Usually, this is avoidable as well because it tends to be the result of laziness and bad practice. If your employees are leaving their machines in a bad state at the end of every day, all of that dirt is going to build up and cleaning it will be a massive task. But if they're just giving it a quick clean at the end of every single day and tidying the surrounding area, it's not much of a job at all and it'll keep everything running smoothly.
Watch Out For The Signs Of Wear
Even when you're lubricating and cleaning machines properly, you're still going to get some wear sometimes. If you can identify any parts that need replacing ahead of time, you'll avoid any big, costly breakdowns in the future. Get employees to check for any signs of wear whenever they're cleaning their machinery and then report any parts that need replacing.
If you follow all of these steps and set up a good maintenance schedule for everybody to follow, you can avoid any costly breakdowns in your manufacturing operation.
You may also like: How Improving Health and Safety Practices Help Small Businesses