Click here to get this post in PDF
The internet is a very peculiar place. It has evolved from a reduced network made for the military into an enormous web of information that has changed the way the world engages with entertainment, education, business, and more. Unfortunately, this all comes at a price. Huge amounts of sensitive information are stored on databases and internet servers. Every year, billions of dollars are lost to data breaches, stolen credentials, cyber-attacks, and hacking. The good news is that security has improved a lot over the last few years, in particular with technologies like HTTPS becoming way more commonplace. Before that, one of the most prevailing methods to steal someone's data over the internet was the man-in-the-middle attack, or MITM, for short.
What is a man-in-the-middle attack?
Usually, most interactions over the internet can be boiled down to an exchange of information between two players. Say that you're trying to access a website. To do that, you need to request some information from the other player — the website's server. Text, images, audio, video, files, and credentials are exchanged between both parties in a two-way channel.
What happens when there is a malicious party in the middle of that channel? Ideally, when you enter your passwords, you want the website to be the only one able to see it. If someone manages to slip into that channel undetected, then that person has access to all the requests and data that crosses through. This is what's known as a man-in-the-middle attack. 
A MITM refers to any agent that pretends to be one of the members of the exchange and thus receives any information that is passed over the network. You could see this as a sophisticated way of eavesdropping on private conversations.
These sorts of attacks do not only occur from a website to the client's interactions. They are a general vulnerability of the internet. That means that if you have a system with poor security measures, like a VoIP number, you could also be targeted.
The technical knowledge required to perform these attacks is usually minimal — but the more skilled a cybercriminal is, the more harm he can cause. As a consequence, the damage may range from information stolen from a single person to massive data breaches that affect whole companies, their products, and their users. Superfish, an advertising company defunct in 2015, was noteworthy because it used malware to target ads and leave victims vulnerable to more serious attacks.
The good news
Has anyone ever told you that you shouldn't enter private data on any website when you're using public Wi-Fi? This is usually the reason. If someone with bad intentions is in the same connection as you or pretends to be the Wi-Fi provider, then any information you enter on a non-secure website is accessible to them. 
That last bit is important. The internet has evolved a lot in the last few years. One of the most active fields in computer science today is cryptography and for good reasons. HTTPS is an encryption protocol and it is a standard in any modern website. If you see a padlock in the search bar of your browser, that means that the website has a TLS/SSL certificate. That means that whatever information is exchanged with the website, it is first encrypted before being sent, and only unencrypted when it arrives. The data can only be decrypted by the party with the certificate. If any third party tried to get access to it, they would only see gibberish. 
While these certificates certainly make browsing and making payments in most websites safer, they are not a silver bullet against MITM and other attacks. Certificates can be forged and then used on websites that seem secure.
What about the rest of the internet?
While HTTPS is perfect for protecting websites and users who are just browsing, the internet is quickly becoming bigger and bigger. A lot of appliances are connected to the internet, and the vulnerabilities inherent to the internet should never be ignored. Communication methods like VoIP applications need stronger security measures to protect against eavesdropping and MITM.
In the meantime, the best way to defend yourself from cyber threats is to get educated and to choose the right provider for your services. If you're interested in using virtual numbers, you may want to get a Non Voip Number. These are virtual numbers that are not bounded to a physical location, so they're perfect if you want to maximize your privacy.
One of the choise is VerifyWithSMS. Operated by the Epsilon Technology LTD company, VerifyWithSMS offers virtual numbers from the most important carriers in the states. Their rates are incredibly affordable and their service is extremely easy to get started with.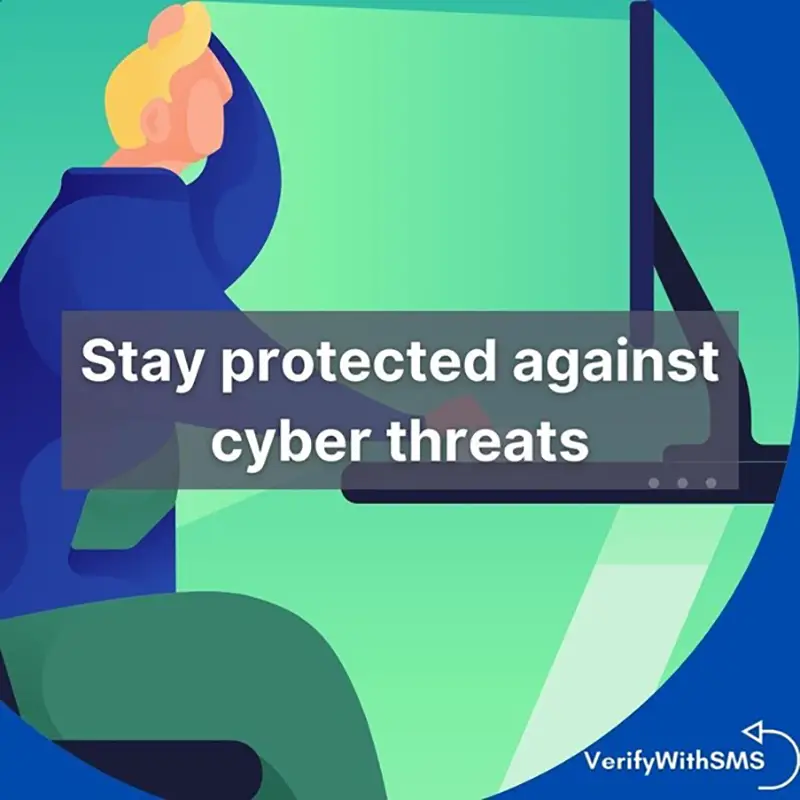 They stands out for its focus on providing a reliable and secure service. Absolutely no personal information is required for a sign-up, except a valid email. Their numbers are amazing when it comes to verifying your web services.
Security is always a concern when you deal with the internet. But the way that the web has changed our lives is definitely worth the risk. Be sure to stay as safe as possible, and keep yourself educated!
You may also like: How does identity theft affect businesses?