Click here to get this post in PDF
Being stuck in a job that offers little in terms of training and career development is hardly conducive with a happy, motivated workforce. By contrast, providing employees with training and the opportunity to progress is beneficial in generating a satisfied and loyal set of staff. CMS VOC, specialists in providing a variety of government-funded and commercial training programmes for young people and adults throughout Yorkshire, explores the reasons why offering training and career development makes sound business sense and can lead to business growth.
Addressing weaknesses and improving performance
Providing members of staff with ongoing training is an invaluable way to address weaknesses within departments. Development and support programs are designed to strengthen skills and iron out weaknesses, thus reducing any weak links within an organisation. When individual performance is improved via training and support, a company will ultimately operate more productivity, the key to generating and maintaining business growth.
Building confidence
Training is important in expanding the knowledge and skills related to a specific job. By increasing such knowledge and skills, employees are better equipped to carry out their job in a more proficient and capable manner and consequently, confidence is improved. With heightened confidence, members of staff are more likely to bring new ideas and innovations to the table, which can also prove invaluable for nurturing growth within a business.
As the Small Business Chronicle notes in a feature about the importance of training development in the workplace:
"Training may also build the employee's confidence because she has a stronger understanding of the industry and the responsibilities of her job. This confidence may push her to perform even better and think of new ideas that help her excel."
Greater satisfaction
When an employer invests in an employee's skills, knowledge, career and prospects, it typically leads to greater employee satisfaction. Ongoing training and development create a more supportive workplace, in which individual members of a team feel valued and looked after, resulting in a more satisfied workplace.
These feelings of satisfaction help craft a more loyal workforce, which is less likely to look for work elsewhere, meaning a business can reap the benefits of lower staff turnover rates. Strong staff retention is a desired asset of every business, as it means money, time and effort aren't lost on recruiting and training new staff.
Attracts talent to a business
An organisation with a reputation for providing staff with ongoing training, development and support, is more likely to be attractive to potential employees and attract greater talent through its doors than a company that offers nothing or very little in terms of training and development.
A survey conducted by Combined Insurance found that out of 400 newly trained sales agents, 96.7% said that ongoing training programs were a primary factor when looking work, with 87.2% citing the importance of career advancement.
For a more efficient recruitment process, build your employer value proposition to be able to attract candidates that have the same goals as your business. This will help you lessen or eliminate the unqualified ones in the selection.
Different types of training available
There is a whole host of training and development courses available to businesses and employees and in order to help nurture business growth, it is important that an organisation focuses on its own objectives to ensure the training it provides staff, adheres to its own business model.
For example, if you run a financial firm and are looking to enhance management skills within a team, encouraging certain members of staff to complete an AAT Diploma in Accountancy might be a sound investment.
In short, development planning in a crucial aspect of ensuring a business and everyone involved in it, innovates, moves on and is not held back struggling to compete with more forward-thinking competitors. As Forbes writes, neglect development planning and it could cost you your talent.
You may also like: How Upskilling Your Team Can Improve Productivity
About the Author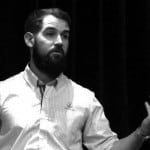 This blog post was written by Hadyn Luke, Director at CMSVOC. CMS Vocational Training (CMSVOC) offers a vast range of courses and training programmes across diverse sectors. CMSVOC is committed to helping people of all ages, backgrounds and industries, find the right course and training programme so they can progress in their chosen career or embark on a new career. CMSVOC's professional and talented staff have specialist knowledge in a wide range of industries and work with learners to help them achieve their career dreams.