Click here to get this post in PDF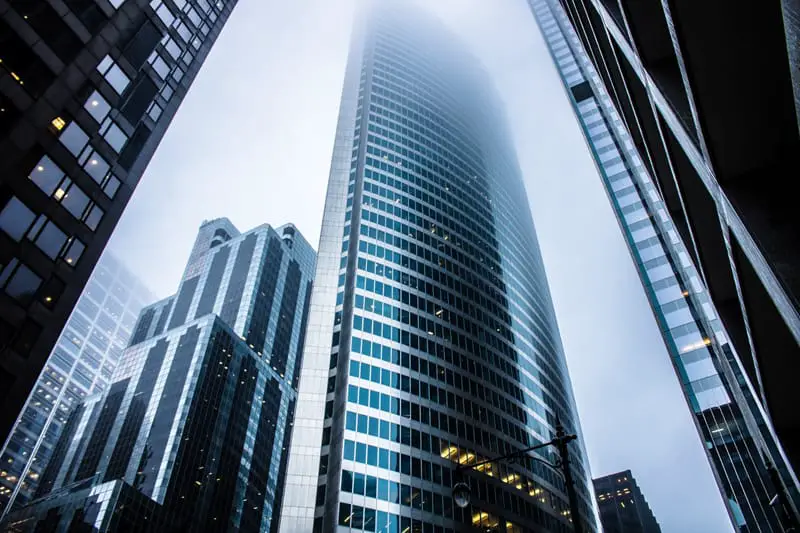 The global business environment has seen a significant 10-year improvement, according to findings by the Legatum Prosperity Index 2018. The latest index suggests that it is now typically easier for entrepreneurs to start a business than it was a decade ago.
The Prosperity Index, created as a tool to help global leaders set their agendas for growth and development, has been produced by the Legatum Institute annually for the last 12 years. The index measures improvements in a range of business factors in 149 societies across the globe, covering 96 percent of the world's population and 99 percent of global gross domestic product (GDP).
In further good news, both the last 2 years have seen particularly positive increases in the score for global business environment. The biggest increases have been seen in the Asia-Pacific region and in Sub-Saharan Africa.
Global Winners
The five highest performing business environments globally in 2018, according to the Legatum Prosperity Index rankings, are the USA, New Zealand, Canada, the United Kingdom and Singapore. This sees little change from 2017, with Hong Kong dropping out the top 5 to 7th and Singapore taking its place.
These five nations perform well due to their entrepreneurial environment, business infrastructure, access to credit, investor protections and labour market flexibility. However, significant improvements were seen elsewhere in the world in both 2017 and 2018, across a variety of regions.
High Performers and Improvers in Each of the Measures Used
In "business infrastructure" measures for 2018, the biggest score rise was seen in Laos.  South Africa, India and Tanzania saw the most improved scores in 2017. Business infrastructure indicators used by the prosperity index include the cost of electricity, broadband, and other utilities, and transport and logistics performance.
"Access to credit" assessments evaluate how easy it is to obtain affordable credit to finance business ideas. The best gains globally in this section for 2017 were seen in Pakistan. A new credit bureau and laws in Malawi mean monumental recent improvements in access to credit for Malawian entrepreneurs. The country moved from 119th to 32nd in the global rankings for this section between 2017 and 2018.
"Investor protection" measures the rules and rights surrounding ownership, particularly of intellectual property. Insolvency resolution processes are also assessed for speed and effectiveness. All regions have seen advances in this area. India saw the biggest improvements globally for 2017. However, in 2018, a total of 120 of the 149 countries have improved intellectual property protection scores.
"Labour market flexibility" measures the ease of business being able to adapt their workforce to market conditions. The Prosperity Index examines perceptions of regulatory barriers in connection to hiring and redundancy, as well as costs. European countries fared well in these measures, with Germany, the Netherlands and Norway all reporting better flexibility in 2017. In 2018, Estonia had the highest ranking for business environment in Europe, in part due to improvements to its score for hiring and redundancy practice. 
The final measure used by the prosperity index, the "entrepreneurial environment," looks at the ease of starting a business and getting ahead. Despite having the world's best business infrastructure, Japan continues to struggle in this area due to complicated regulations. However, improvements are seen elsewhere. In Djibouti, fees for professional licences and business registration have been waivered or reduced for new businesses. This results in a 6 place rise from 144th to 138th.
Good News for Entrepreneurs
The CEO of the Legatum Institute, Baroness Philippa Stroud, writes in the introduction to the 2018 report: "This is the 12th consecutive year of the Legatum Prosperity Index and the very good news is that we see prosperity continuing to rise in the world, both over the last year and consistently over the last 11 years. More countries are becoming more prosperous and more people are living more prosperous lives."
An increase of more than 10 percent means that the world's business climate is improving faster than any other measure used by the index, including health, education and social freedom. Although ideally, all other prosperity measures should be improving at a faster rate, this is still very positive news. A strong business environment allows ample opportunity for entrepreneurship — a concept proven countless times in projects spearheaded by the Legatum Center for Development & Entrepreneurship, which focuses on empowering entrepreneurship in developing countries. When new ideas and opportunities are pursued, greater wealth and improved social wellbeing tend to follow too.
You may also like: Why Businesses Should Prioritise Security And Fraud Prevention